Hoy es otro dia donde me encontre con una de las maravillas de nuestra naturaleza en esta oportunidad una plata que nos proporciona muchisimos beneficios a nuestra salud:
Lochita o Centella Asiática
Today is another day where I found one of the wonders of our nature in this opportunity, a silver that provides us with many benefits to our health:
Lochita or Centella Asiática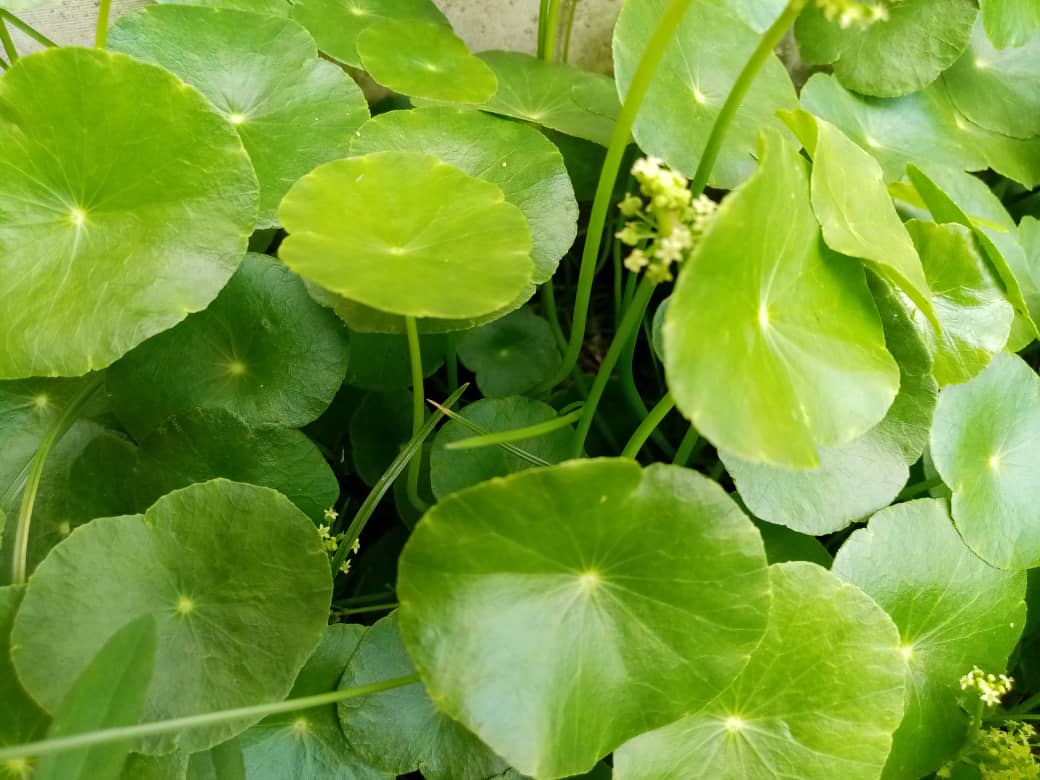 La lochita es conocida como Centella Asiática es una planta de hojas redondeadas de color verde brillante, rastrera y muy facil de expanderse, crece silvestre y no requiere de muchos cuidados.
---
Es una planta herbácea familia Apiaceae, tiene propiedades medicinales muy importante, una de las más conocida es sus beneficios para la memoria, por ser un oxigenante cerebral natural.
---
The lochita is known as Centella Asiatica is a plant with rounded leaves of bright green color, creeping and very easy to expand, grows wild and does not require much care.


---


It is a herbaceous plant family Apiaceae, it has very important medicinal properties, one of the best known is its benefits for memory, as it is a natural cerebral oxygenator.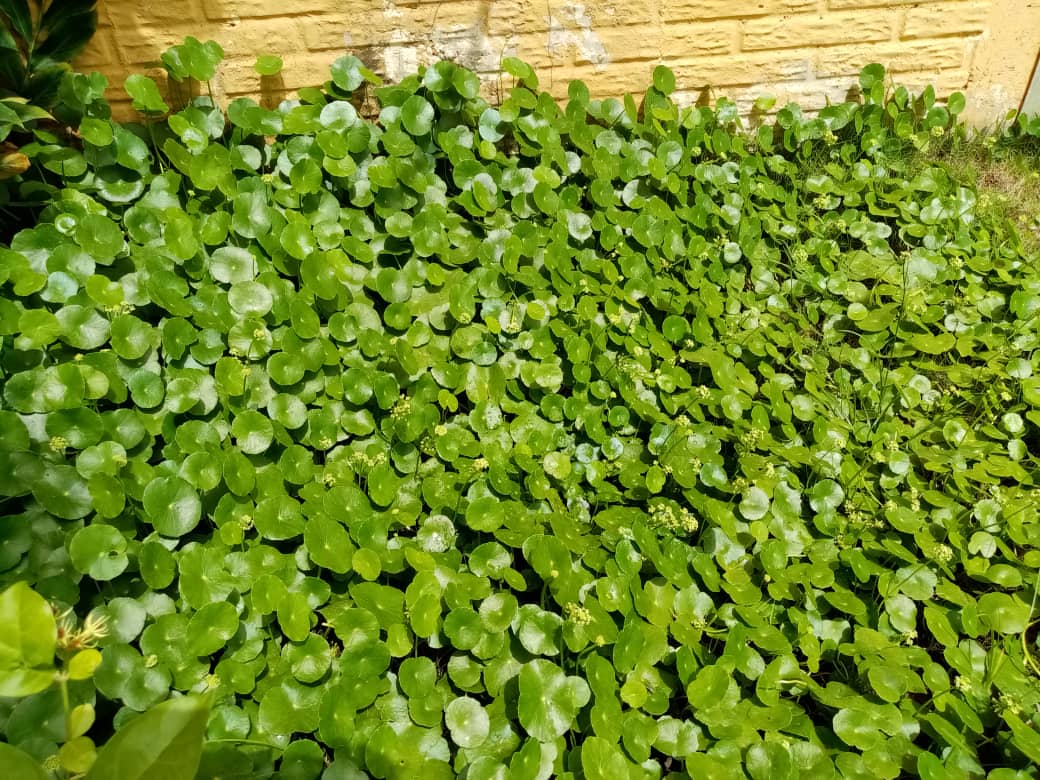 ---

Otros de los beneficios que tiene esta planta son las propiedades cicatrizante, antiulcerosas, anticonceptivas, antiinflamatorias, antimicrobianas, inmunomoduladoras, entre otras.
---
Como dato curioso, la planta posee un esteroide aislado que ha sido utilizado para tratar la lepra y esta demostrado que posee propiedades para ayudar para la circulación y para lesiones de la piel juventud.
---
Asi mismo, la planta combate la celulitis y el exceso de peso.
---
Other benefits of this plant are the healing, anti-ulcer, contraceptive, anti-inflammatory, antimicrobial, immunomodulatory properties, among others.


---


As a curious fact, the plant has an isolated steroid that has been used to treat leprosy and has been shown to have properties to help circulation and youthful skin lesions.


---


Likewise, the plant fights cellulite and excess weight.


---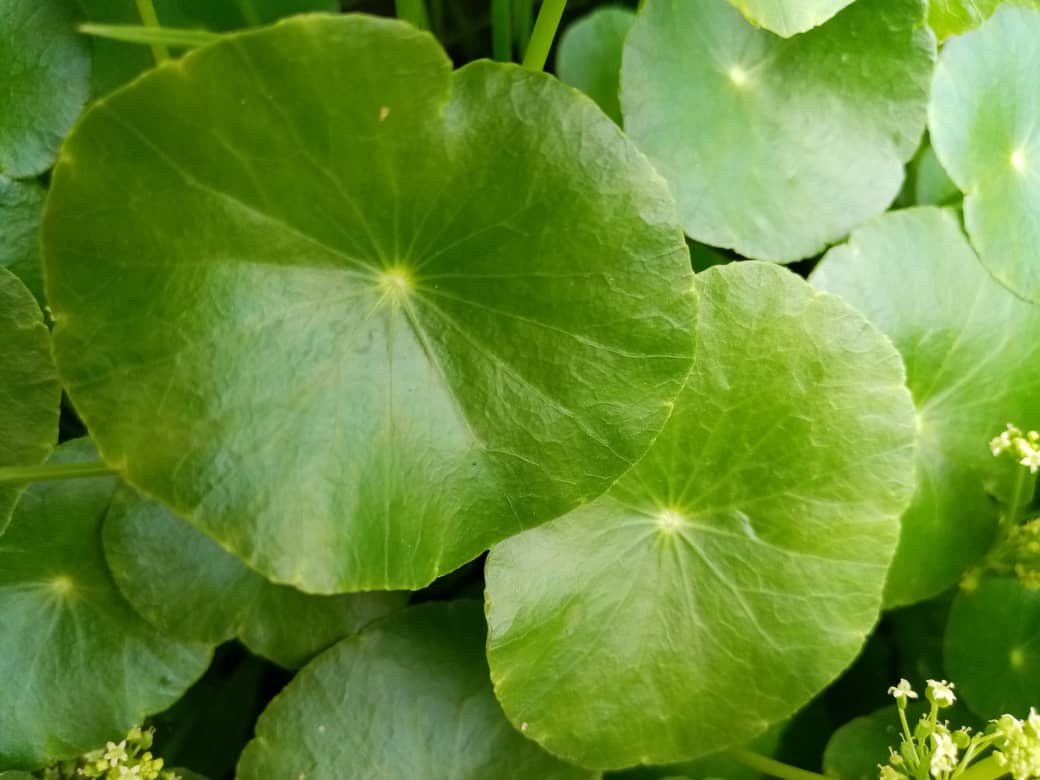 Nota:
Todas las imágenes y separadores son de mi propiedad, las imágenes fueron tomadas con mi teléfono LG y el separador 2 correspondiente a la despedida es una adaptación de una imagen de Pixabay con la aplicación Paint.


Note:
All images and dividers are my property, the images were taken with my LG phone and the separator 2 corresponding to the farewell is an adaptation of an image from Pixabay with the Paint application

Gracias por leerme y comentar // thanks to read me and coment