PIXABAY
Toda una guerra se vivían en los años de 1600, el poderío español se apoderaba considerablemente del continente sudamericano, sin embargo, los militares británicos hacían su trabajo buscando lograr parte de esa invasión, todo un complot de imperialistas en busca de los recursos de otras naciones.There was a whole war going on in the 1600s, the Spanish power was taking considerable possession of the South American continent, however, the British military was doing its job by seeking to achieve part of that invasion, a whole plot of imperialists in search of the resources of other nations.
#

#
Mientras tanto, contrabandistas balleneros arreciaban contra las ballenas por todas las aguas del Caribe, pero principalmente en las cercanías de Jamaica, donde se sabía habría los mejores ejemplares, los balleneros eran descuartizadores de estos animales marinos para obtener el aceite que tanto era comercializado.Meanwhile, smugglers whalers were raiding the whales throughout the waters of the Caribbean, but mainly in the vicinity of Jamaica, where it was known that there would be the best specimens, the whalers were dismembering these marine animals to obtain the oil that was so much traded.
#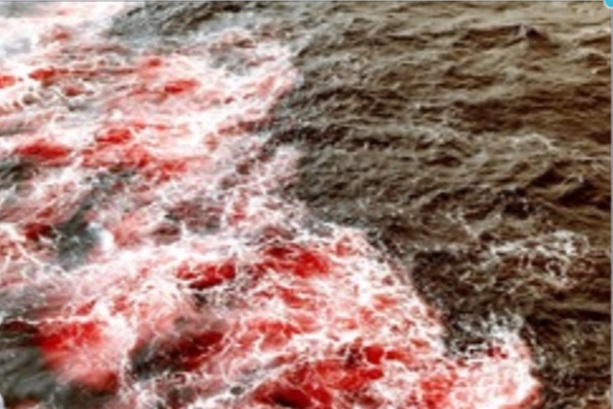 PIXABAY
No había control de pesca, los balleneros devoraban tanto a las ballenas como a las focas, las capturaban y llevaban hasta las costas de Jamaica para desmembrar las presas, habitantes cercanos a esa zona veían con asombro el color rojo de las aguas, la cacería de cetáceos era descomunal mientras el acuerdo de navegación entre españoles e ingleses se llevaba a cabo.There was no control of fishing, the whalers devoured both whales and seals, they captured them and took them to the coasts of Jamaica to dismember the prey, inhabitants near that area saw with amazement the red color of the waters, the cetacean hunting was huge while the navigation agreement between Spanish and English was carried out.
#

Algunas condiciones de navegación y pesca se colocaron en la mesa para frenar el desbocado contrabando de aceite de ballena, sin embargo, todo pareció ser solo un acto diplomático ya que la caza de los cetáceos se mantenían en las costas, día a día se veían las aguas de la bahía al rojo vivo, las alarmas se encendieron en la población cercana donde la mayoría eran esclavos, buscaron frenar la pesca desmedida y el uso de esas tierras para llevar a cabo la matanza de las ballenas. Por esta práctica y sucesos, la bahía donde se realizaban estas actividades fue nombrada Bahía Sangrienta.Some navigation and fishing conditions were placed on the table to stop the runaway smuggling of whale oil, however, everything seemed to be just a diplomatic act since the hunting of the cetaceans was kept on the coasts, day by day the waters of the bay were seen to be red hot, the alarms went off in the nearby population where most of them were slaves, they sought to stop the excessive fishing and the use of those lands to carry out the killing of the whales. Because of this practice and events, the bay where these activities took place was named (Bloody Bay).
#

PIXABAY
#

Esta es una corta historia para conocer un poco más sobre las raíces de Jamaica. (Bloody Bay) ahora es una de las playas más hermosa de esta isla. This is a short story to learn more about the roots of Jamaica. (Bloody Bay) is now one of the most beautiful beaches on this island.
#

#
This is an Invitation to join #ccc for Guaranteed 👍 Daily Income 💵 and Payout 💸 for Newbies (2.0) 🐟 🐜 🐛 in #ccc 👣 and Follow 👣 the Honor Code 🏅 - the Creed (Conditions and Limits Inside)com/ccc/@freedomshift/guaranteed-daily-income-and-payout-for-newbies-2-0-in-ccc-and-follow-the-honor-code-the-creed-conditions-and-limits-inside)
AND
the latest update <<< please click to read.
#
I hope you enjoyed it, if you have any recommendations, please can leave it through a comment
This has been all for the moment.
---
Posted via ReggaeSteem | Reggae Culture Rewarded