✨ Hello Steemitverse ✨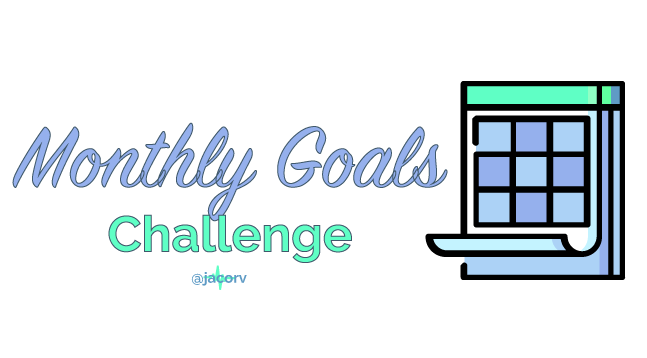 A new month has begun, and the final stretch of the year in quarterly terms. A quarter that comes with great things for everyone. In my case, these are the goals I want to meet for this end of the year, mainly September. It is obvious to think of many goals, but it is always good to set them down and be realistic about them.
What is the challenge?
The idea was born of capturing through a post, the goals we have for this month (September in this case) and being able to carry them out. With two categories, Steemit goals and Personal goals.
Example of Steemit goal: Improve your SP, accumulating STEEM to even participate in the next #SPUD4STEEM made by @Kiwiscanfly.
Example of Personal goal: Take a course, learn to make a new dish, among others.
Here is the general example post --> Goals of September.
Requirements to participate
---
To check your progress, you must publish two posts con el tag #monthly-goals (required), which will be:
Proposed goals
Goals achieved.
---
Deadline
The challenge will be until September 30, 2020 and the winners will be announced on October 2, 2020, in my section"Viernes PowerUp".
---
Awards
We have a pool of 50 STEEM, 30 of them come from our Sponsor @Criptokannon and 20 STEEM from me.
1st Place - 20 STEEM
2nd Place - 15 STEEM
3rd Place - 10 STEEM
4th Place - 5 STEEM (Honorary)
(For now...)
---
In the same way, they will accept and seek more sponsors so that the prize is for more participants and of greater value.
(@xpilar, @steemchiller, @steem.history)
Thank you all for reading and participating
---
🔸 Join to the Iniciativa Impulso🔸