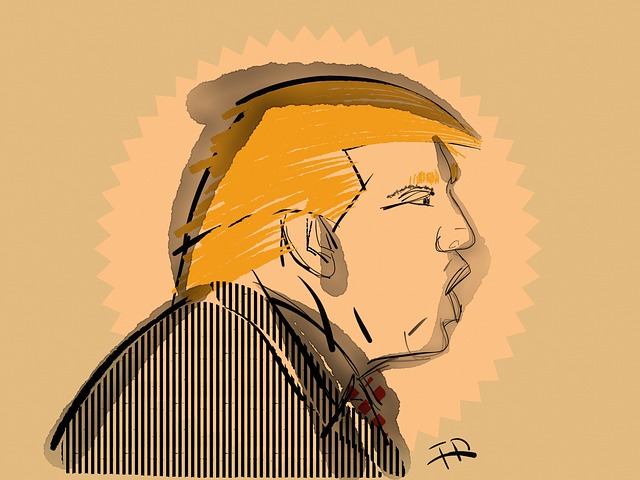 Apparently there are concerns that Trump may refuse to step down or quietly concede should he be impeached or voted from office in 2020. While his ego and ignorance make his actions hard to predict, I can state with fair confidence that this particular scenario of martial law and an orange President-For-Life is not at all probable. Why?
I remember Republicans in 2000 being concerned that Clinton would not step down. He did, though.
I remember Democrats in 2008 insisting that Bush II would demand continued power. He didn't, though.
I remember Republicans in 2016 fearing that Obama would remain in office perpetually. He didn't, though.
This is just the same song, different verse, a little bit louder, a little bit worse. The flaw isn't that these presidents aren't evil, greedy, egotistical, sociopathic, power-hungry megalomaniacs. They are. But the occupant of the office really doesn't matter nearly as much as people think it does. The system, whether you call it the "deep state," some sort of Illuminati shadow government, or just bureaucratic inertia and the consequences of public choice economics, doesn't care who is in office, and there is no incentive for the system to indulge the figureheads.
New elections keep the populace pacified into believing there is somehow representation and order. It lets people shift blame to partisan disputes every few years instead of challenging the status quo where it really matters. They submit to taxes because "We're only paying ourselves." They consent to wars because they see it as self-defense, and "the government is us." They cling ever more tightly to their flags and anthems because they are emotionally invested in maintaining their oppressors. The Stockholm syndrome of politics must always be maintained.
Therefore, no President will succumb to the temptation of self-aggrandizement in this one specific instance. The Constitution will be trampled without a second thought when our liberty interferes with their machinations, but it will be rigidly upheld whenever it is necessary to reinforce the illusion of legitimacy with great political pageantry. Trump will either be re-elected in 2020, or he will not. It is irrelevant when he is voted out or if he is impeached, because he will be replaced with a new face who will continue to wage wars, enforce laws that violate your rights, and proclaim that they do so to serve you. And you'll probably swallow it hook, line, and sinker, along party lines again, looking like just as much of a damned fool as the Trump chumps today.
Stop idolizing and fetishizing these mere mortals whose only goal is power over you. They don't represent, protect, or serve you in any way. Changing the party or even just the name of the President doesn't matter one whit. Spend your energy somewhere that matters, instead. We have finite time on this earth, and finite resources at our disposal. Use them to build something worthwhile, and don't waste them playing a rigged game.