Now I don't want to be a nag, but heck, I would love to know When Steem is going to be added to the USD Market!
Seriously.
I mean, it was clear that on Twitter when @Bittrex openly asked about it, Steem was definitely the one that got the most shout outs!
So, it is something that I would love to hear about from @Bittrex.
For those here who are not familiar with what I am talking about, here is a screenshot and a link to the relevant Tweet from @Bittrex.
https://twitter.com/BittrexExchange/status/1083857350421856264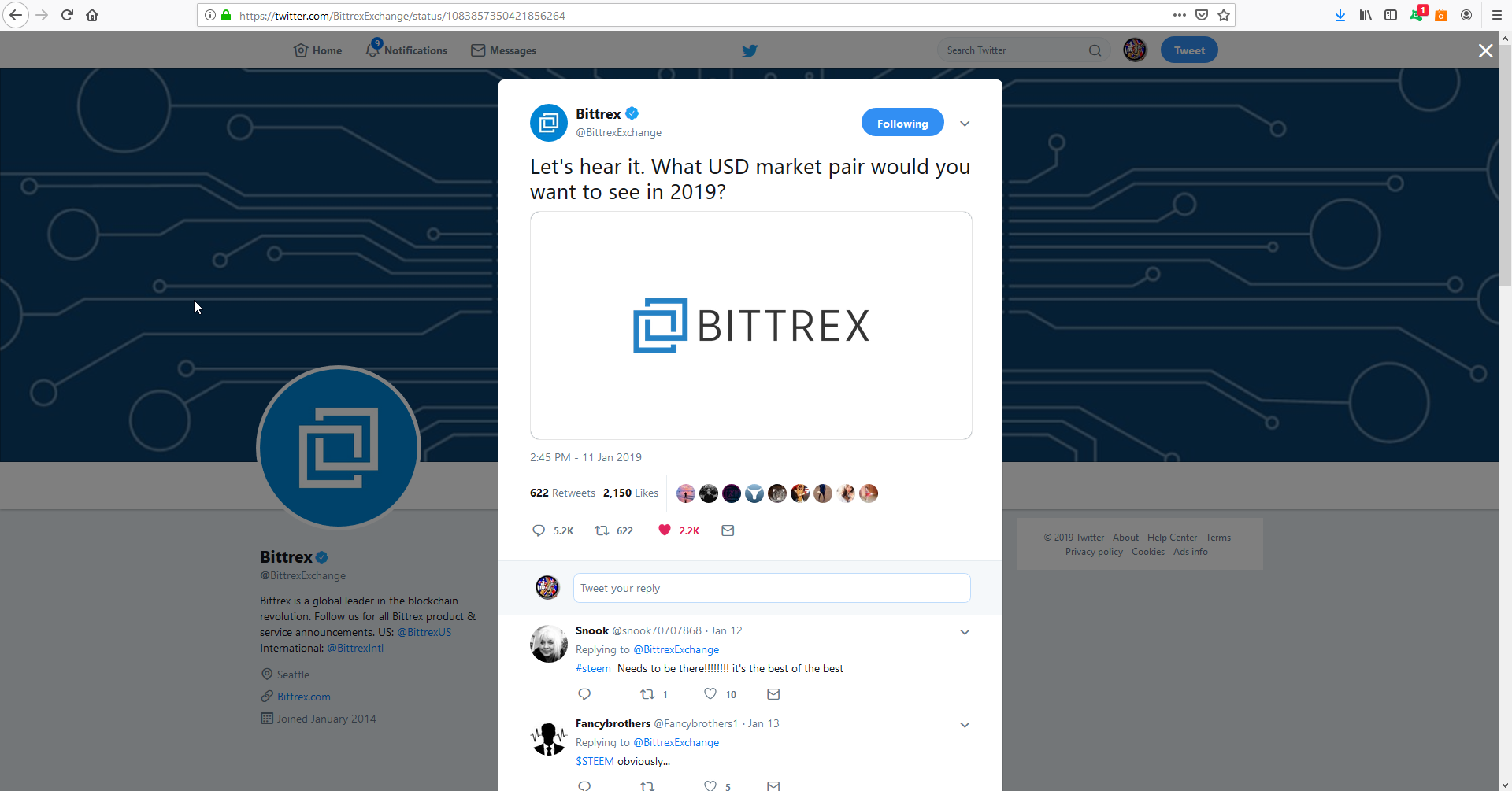 Yours truly,
@jackmiller

If you want an avatar and other graphics like my "Robotroo" contact @jimramones
STEEM ON!