I don't know if it is common knowledge, but the Burmese and the Thais weren't always friends. They were perpetually at war with one another and in one particular event the Burmese nearly conquered the entire country. After successfully raiding Ayutthaya, the Thai population retreated to what is not Bangkok.
I was surprised to find out that this is the historically defining moment that made Bangkok the capitol. Prior to this military defeat it had been Ayutthaya.
The Burmese were not very nice to their newly conquered city as they proceeded to destroy everything they could get their hands on including widespread destruction of religious sites in a religion that they too, were a part of. I think it speaks volumes for the intense hatred these two groups had for one another when they were willing to defile a religious relic that they too believe in.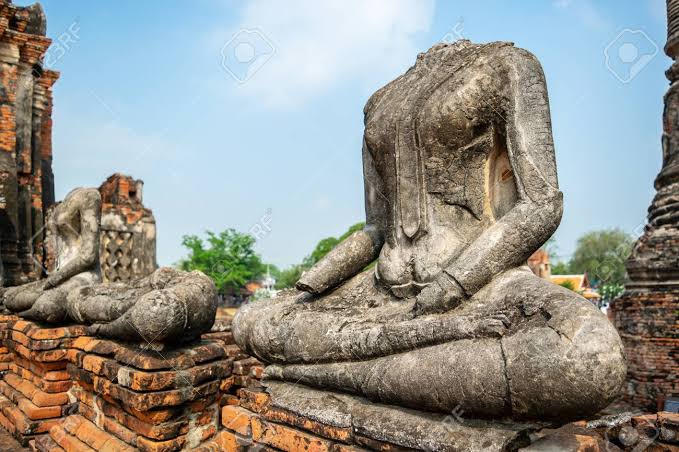 src
One of the main things that was done was to behead the Buddha statues and this is what we see at many of the sites today. They were not replaced in order to preserve history.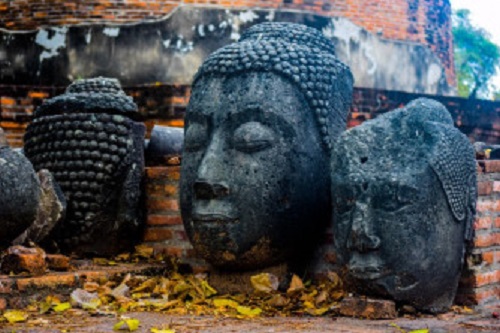 src
These particular statues are contained in Wat Chaiwatthanaram, which is one of the more popular and famous temples in the city and is visited by thousands of people every single day. Anyone who is visiting here and isn't on a weekend schedule should try to visit on a weekday as the weekends are mostly just going to be a mob of people and buses.
src
There are many other restored temples in the city and they had to be massively restored because of the near complete destruction that occurred in 1767. This event was over 200 hundred years ago but there are still hard feelings in the hearts of many Thai people today who have a not-so-hidden hatred for their neighbors to the north west.
Most people skip Ayutthaya on their tours of Thailand and I suppose I can understand why. I live here, and can personally attest to the fact that other than the historical significance of the area, there isn't really much else to do here :)