Every day is an adventure here, if you choose to make it so. As I sit in my living room contemplating what to do with my day since we have the day off from teaching due to "Constitution Day" I had a couple of shots from my afternoon on Sunday.
I tend to walk around or ride around a different part of town just looking for something new. Sometimes these end up being a boring neighborhood or just a dead end somewhere where i will get approached by questionably friendly street dogs, other days I'll find something inspiring. Either way, I normally end up happy that I decided to do it.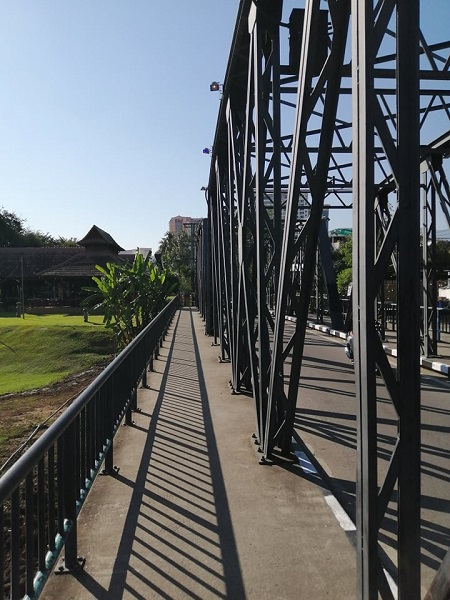 This bridge seemed excessively robust for a one-lane road with 2 footpaths. My money is on the fact that this may have been a bridge for a railroad at one point, but there is no indication of that being the case either by signs or nearby train stations.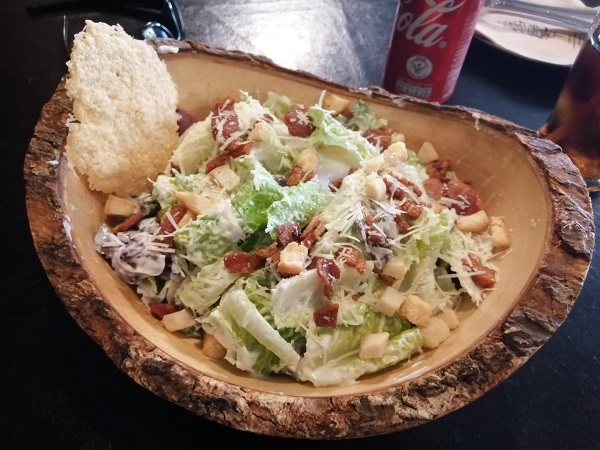 Stopped at a place called Salad Concept because well, i like salads. The Caesar salad was really huge and loaded with dressing. For some it might have been a bit too much but i enjoyed the fact that they "pre-tossed" it anyway. 140Baht is a bit more than i would normally spend on lunch but I regret nothing. I would probably eat here again.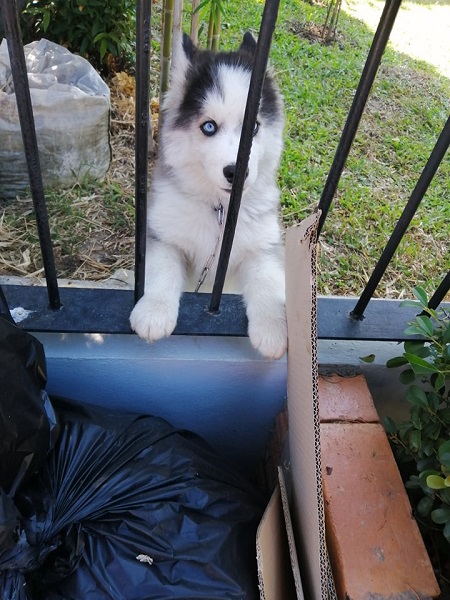 This little guy was the highlight of the day: Normally I feel bad for Huskies living in Thailand because they are a cold-weather dog and unless you are up north it is never cold in Thailand and even then it isn't massively cold and it only lasts a few months. However, this little guy couldn't have been more than a few months old and was really happy to get some attention.
I may have ticked off the owners because after I left I could hear him / her crying for a while after i was gone. It continued until i was far enough away to not be able to hear it anymore. Poor little baby :(