Those of us who are not from Thailand frequently seek out western food for our meals. These are almost always more expensive but it is just something we do. A pizza or burger will easily cost 2-5 times as much as your average Thai meal but part of the reason why we do this is to get a taste of home and also because getting Thai food can be a bit of a mixed bag.
Spicy to Thai people is a very different notion than it is to your average N. American or European and also there are certain Thai delicacies that look like they would be good but just don't suit a western palate. This is true in reverse as well as I have not met many Thai people that care very much for cheese. We are all products of our environments it seems.
Anyway, there have been multiple times that I have thought I was getting one thing, got excited about it, and then bit into it to find out that it was not what I thought it was at all. A lot of this has to do with the fact that I don't speak a great deal of the Thai language, which i know is lazy but I don't plan on making this place my home.
Anyway, this meme sums up a lot of the "market" experience if you are not in a tourist market. Something that looks wonderful and smells great only to have it not be what you were expecting at all.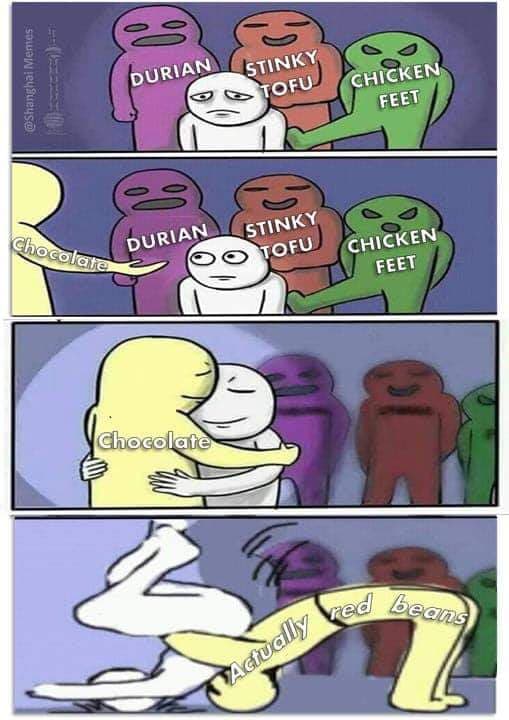 Perhaps you have to live here or have traveled in S.E. Asia in order to get it, but this exact situation happened to me in a market in the past couple of weeks. Well, i wasn't slammed on the ground or anything but i think you get the point.
Don't get the wrong idea: Thai food is great and constitutes most of my diet. I just got excited because i thought I was getting a nice sweet dessert the other day, but alas, i had not.