The end of year holidays are getting closer, of course this is important information for those of you who want to enjoy your vacation day in a beautiful and comfortable place to visit with family. Now this is one country that is very fun to enjoy your holiday day with your family. One such country is Malaysia. Malaysia is one of the countries in Southeast Asia that has attractive and diverse tourism potential. As we know from several government articles, they mentioned, Malagaia Neraga is not far from Indonesia. Where almost every year, the country is visited by many tourists from Indonesia.
Well, Below I have summarized what I have quoted from some travel articles in the Google search engine and I share with all of you, here I will share any place that you must visit when on vacation in Malaysia, let's look below this:
.jpg) Source Image
1. Bukit Bintang
Bukit Bintang is not one of the hills in general. But the hill in the center of Kuala Lumpur is very different. Because Bukit Bintang is a shopping and entertainment area, various shopping centers are available, from branded goods to five-star hotels. The location is very strategic, can be reached using the MRT, LRT, or local buses.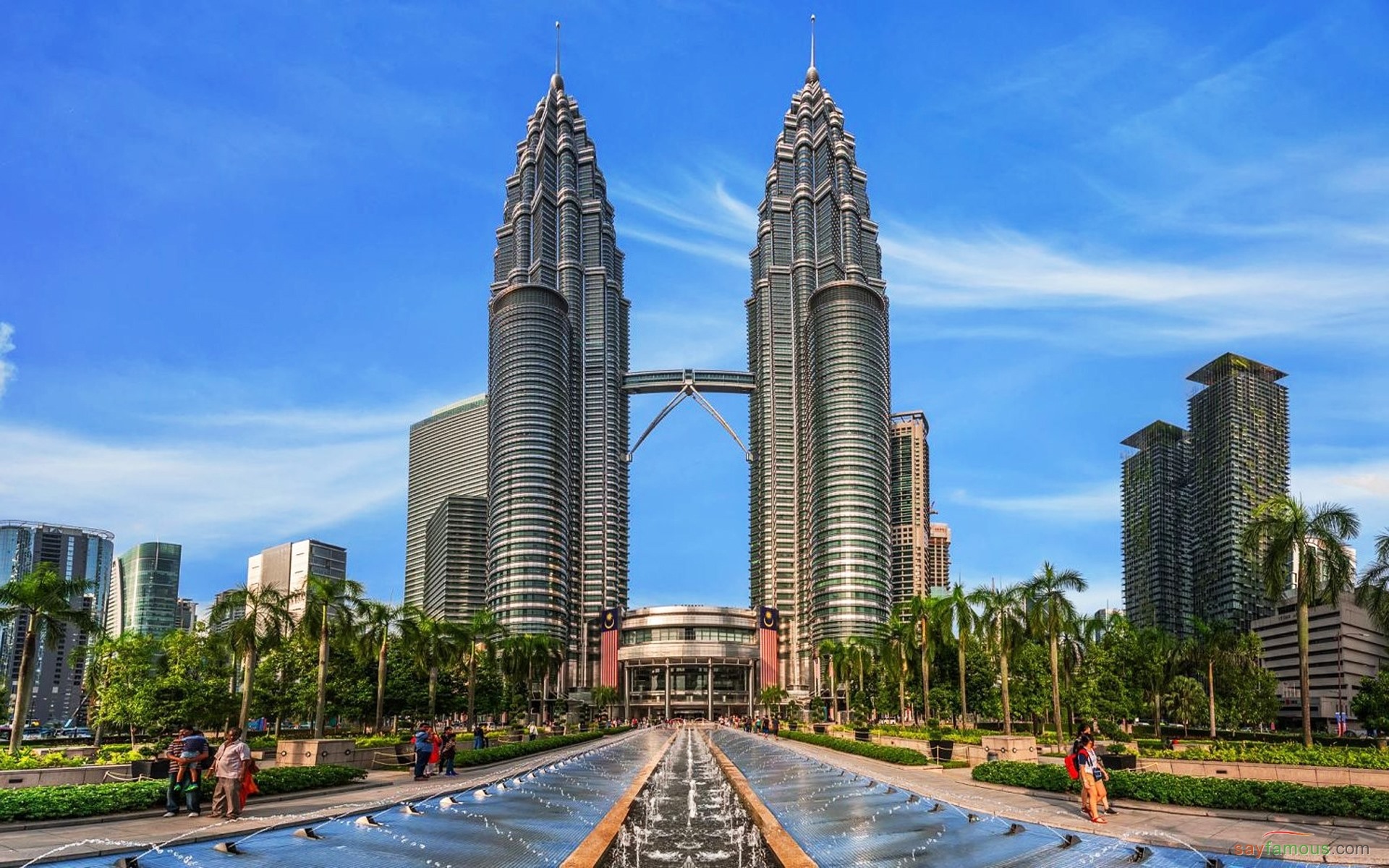 Source Image
2. Petronas Twin Towers
Petronas Twin Towers is an icon of the State of Malaysia. Because it's not complete if you haven't visited this tower.
The location is in Kuala Lumpur City Center. The building is connected through the bridge with a height of about 452 meters.
Menara Kuala Lumpur or KL Tower, offers a variety of activities for tourists. You can enjoy the beauty of Kuala Lumpur using observation binoculars on the observation deck, and there is a Sky Box that will challenge your courage. You can also see city views in a transparent glass chamber.
.jpg) Image Source
3. Batu Caves
Batu Caves is the next destination that must be visited. This tour is a temple located in the cave.
To get to the temple, you have to climb hundreds of steps. You can also taste a variety of typical snacks that are along the entrance to the temple area.
.jpg) Source Image
4. Genting Highlands
Genting Highland is a tourist spot on the summit of Mount Ulu Kuli as high as 1800 meters. One of the prizes of this tour is Awana Skyway Gondola. You will be presented with a view of the entire entertainment activity from the peak of Mount Ulu.
.jpg) Source Image
5. Berjaya Time Square
Not only Hong Kong and New York which have amusement parks, Malaysia also has an indoor amusement park which is located in Berjaya Time Square. Here there is a playground and culinary tourism area accompanied by colorful neon lights.
.jpg) Source Image
6. Jalan Petaling
It's incomplete if you go to a tourist spot don't bring souvenirs. One place that provides it is on Jalan Petaling.
You can find many products that are usually used as souvenirs such as watches, bags, clothes to miniature mini Twin Towers. In addition to being a cheap shopping destination, there are cheap budget hotels in the region.
Those are some tourist destinations in Malaysia that you must visit. Hopefully this article is useful for those of you who plan to visit destinations in Malaysia. Enjoy the 2019 End of Year holidays in Malaysia.