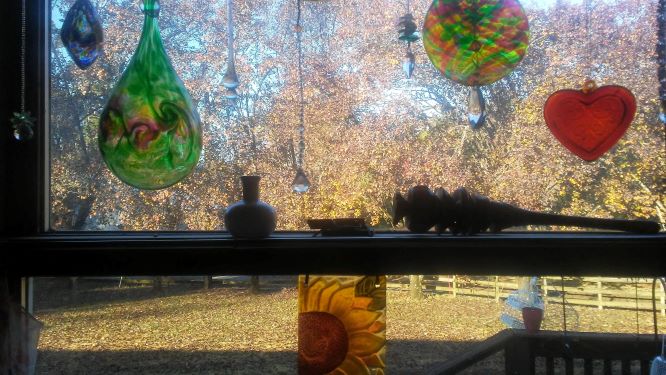 It's a beautiful sunny Sunday morning. I had just put the coffee on and was looking out of my kitchen window. Now I made my first vid ever on Steem !. Just a few seconds of the wind blowing through the trees in my backyard and some of the leaves falling. For some reason I love watching this happen.
The wind, undressing my trees for the winter. Doesn't something seem a little backwards about that? :)
Now, the picture below is out of the same window, but I wanted to show you something I find funny about this house I live in. See the bottom of the clear globe at the top of the photo? That is a light over my kitchen sink, but......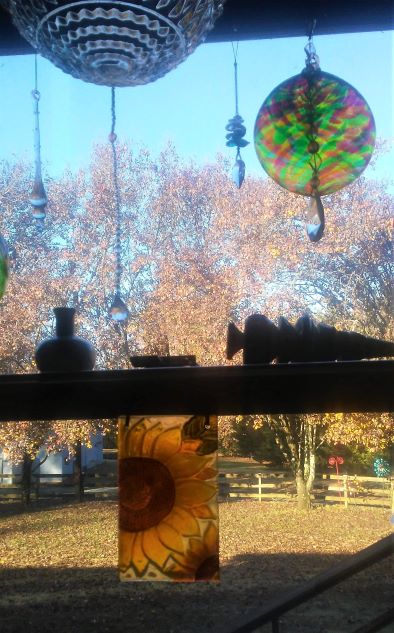 It is hanging from the ceiling and through a hole cut out in the top of the soffit. LOLOLOL !! (This was the best photo I could get with the bright light coming in the window behind the globe)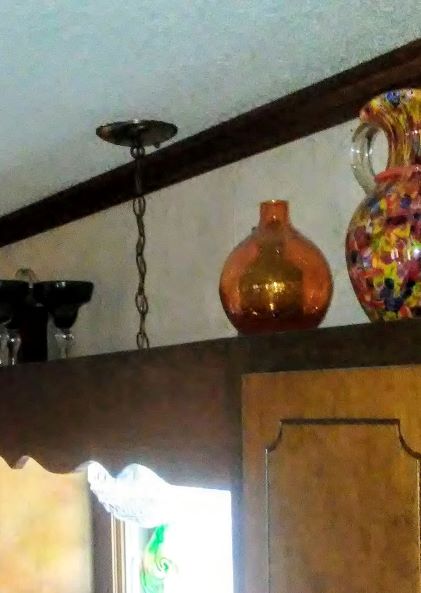 See from underneath ??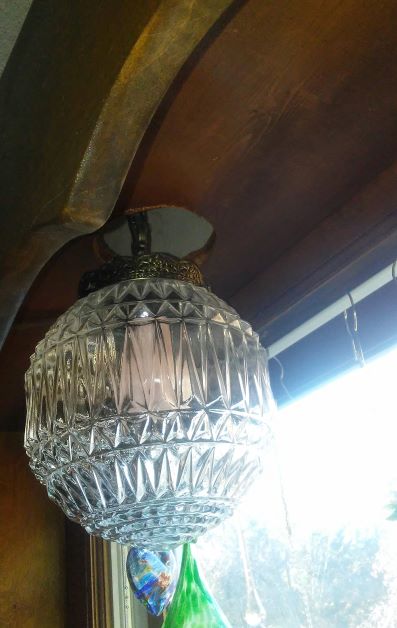 I've always wondered if originally there were plans for a closed soffit, but later that didn't happen, so if there was going to be a light over the sink, it had to hang from the ceiling and come out below. Heaven forbid they run the wiring out of the wall under the soffit and hook a light underneath it.
The good thing about leaving the soffit open though, is that I get to put a lot of colorful glass across the top to help liven up this small drab kitchen.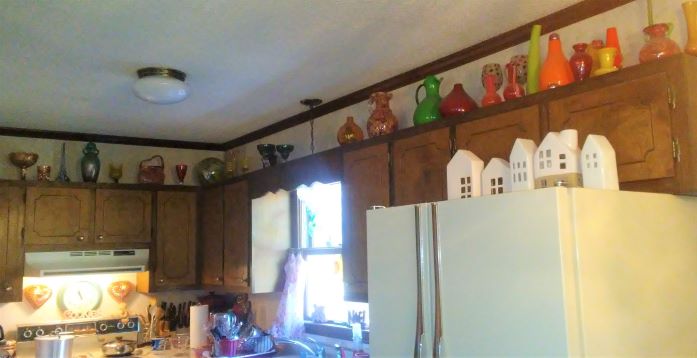 Funny huh?
Heading out to Moms to help her hang a few lights. She wants them up to greet the family for Thanksgiving. It's a blustery day for sure, but 52 degrees and sunny. We'll see how that goes. :)
Hope you are all doing well and having a happy weekend.
Love you to pieces !
## jacey
A few more seconds of falling leaves. :) with Alexa telling the weather in the background ha ha