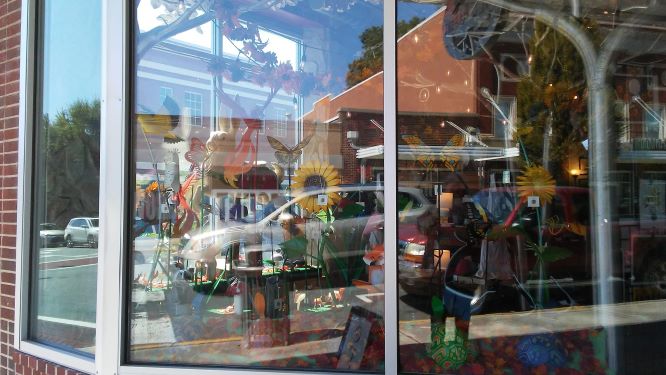 Yesterday I visited a shop I had never been in before. I took this photo outside their front window. Later when I got home and pulled it up on my computer, I loved all the overlapping reflections.
I know everyone sees things differently, the "eye of the beholder" and all of that, but I loved this so good I decided it needed a post all it's own.
Not only that, my cousin is having a huge yard sale and I am heading out to that . LOL !! More later.
Hope you have a lovely Saturday..... or whatever day it is where you are.
Luv ya !
Jacey
somebody hide my money !