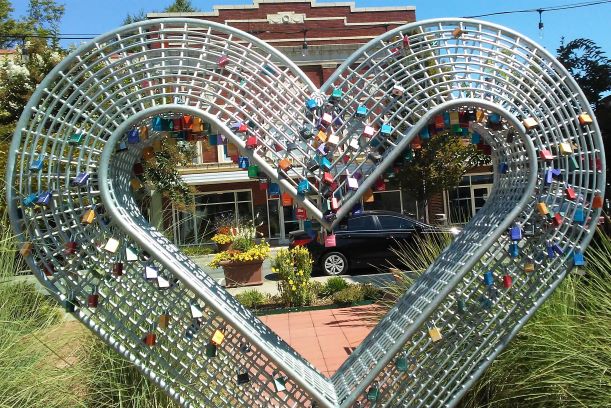 In the downtown there is a nice natural area between some of the buildings where one can stop for a rest during a shopping spree or just sit and enjoy the outdoors. In the center of that area is a large heart sculpture that was donated by Beechwood Metal Works.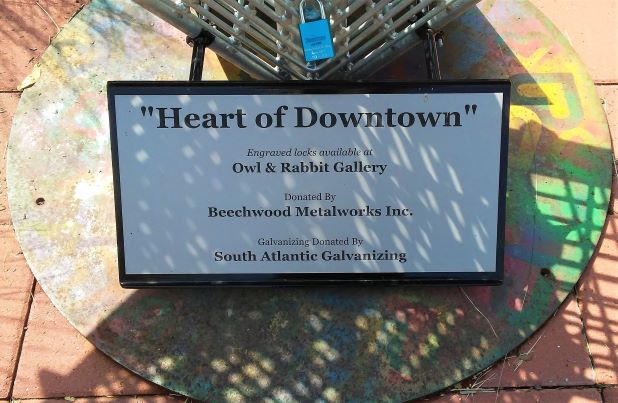 It was made for people to express their love for each other mostly I suppose, where you engrave a lock with your sentiments, attach it to the heart and throw away the key !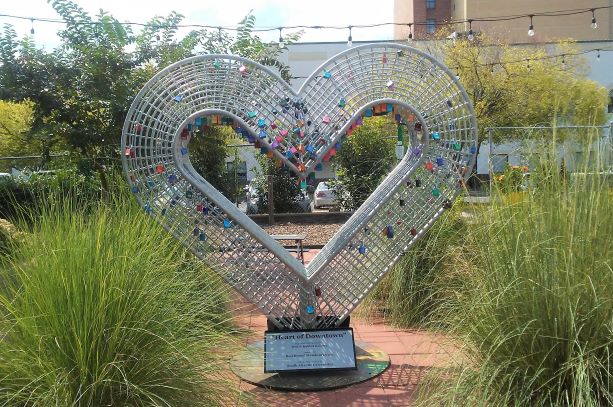 The Metal Works also has a store next door, Owl & Rabbit (yes, the same as in my last #marketfriday post) and if you want them too, they will engrave a lock for you. You can also bring your own lock if you like.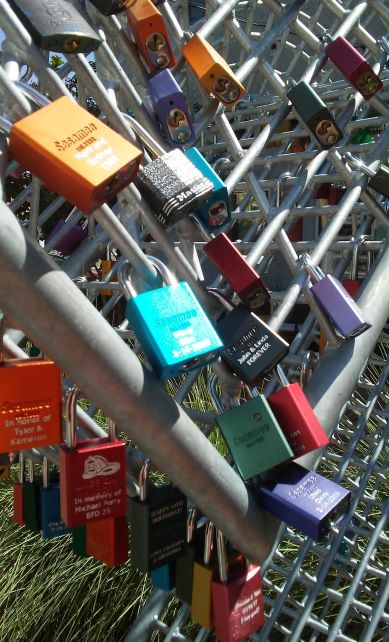 I loved that idea. 😊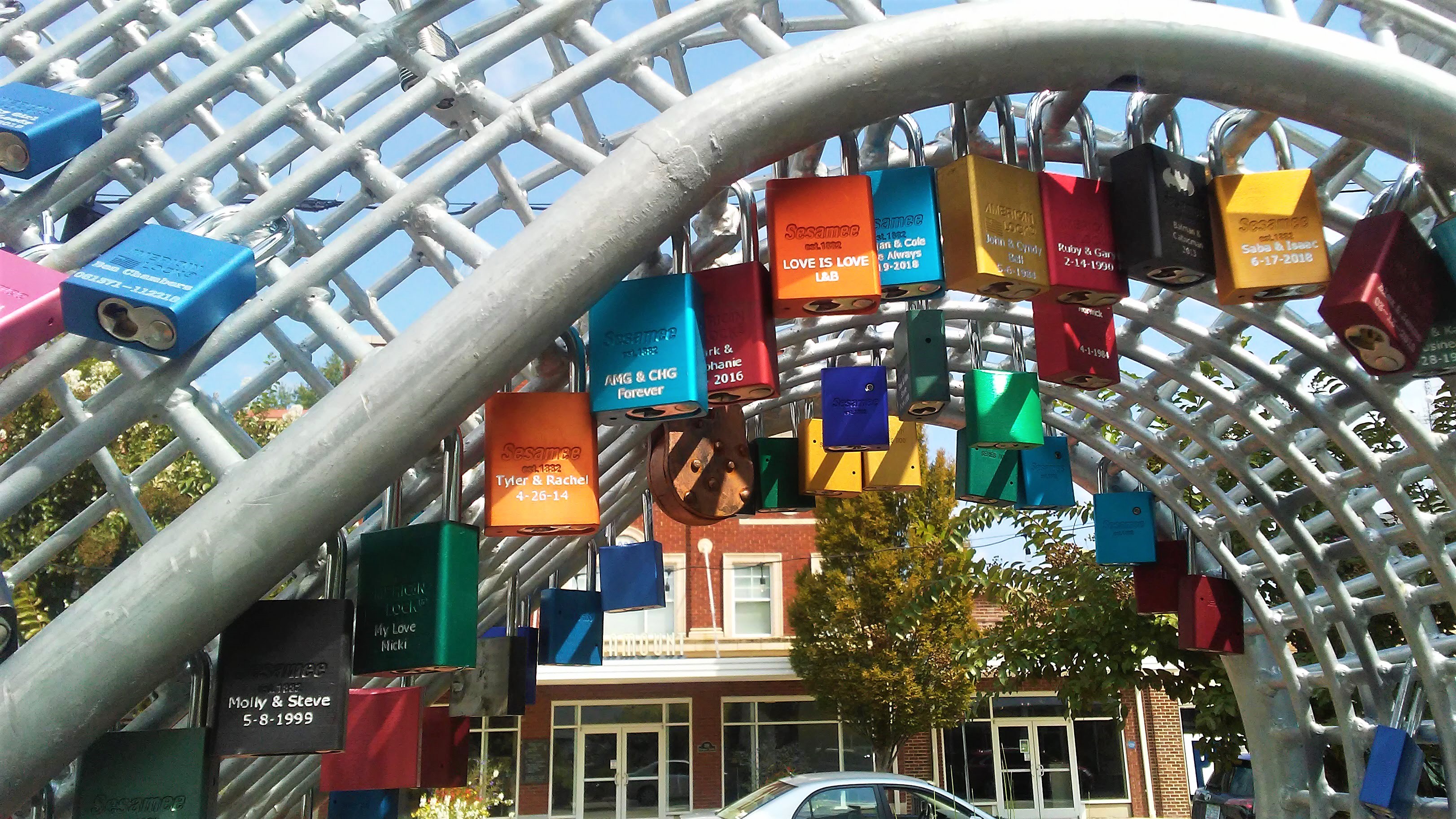 I also liked the photos that the hanging locks invited.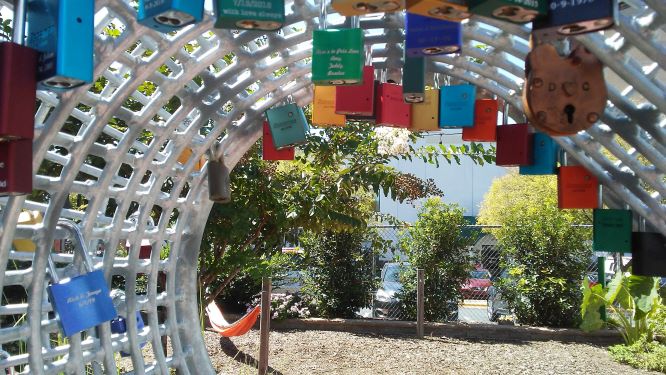 I didn't have a profession of a loverly love to add, but since it doesn't HAVE to be that, I thought the idea might be good for other memories or memorials as well.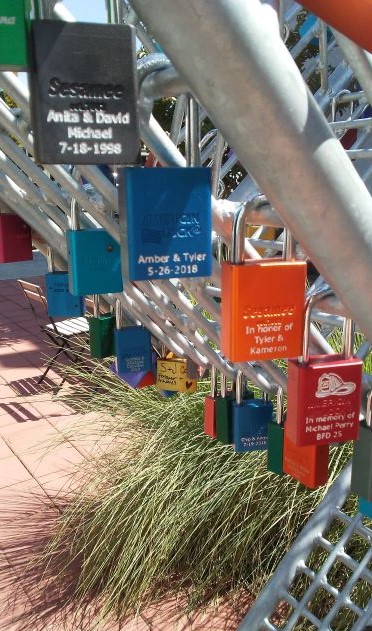 So.... I decided to have one made to express my love for my older brother who left this earth way too early three years ago. He was a really awesome brother and I miss him a LOT !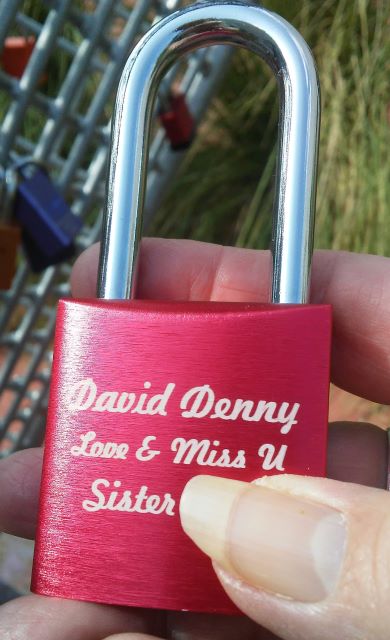 Today I went to pick up the lock and add it to the sculpture. It made me happy to lock it on. 💙
There ! It's done !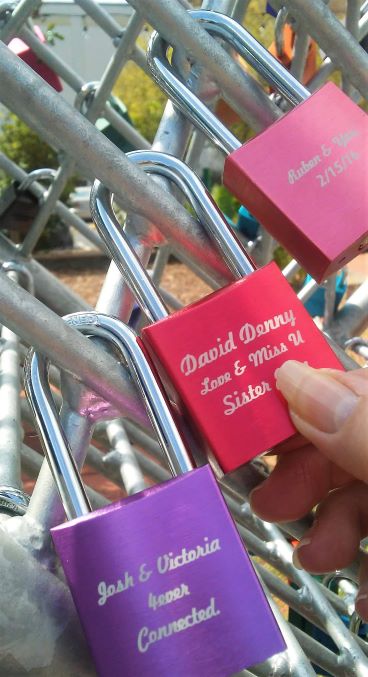 Sweet.... right ??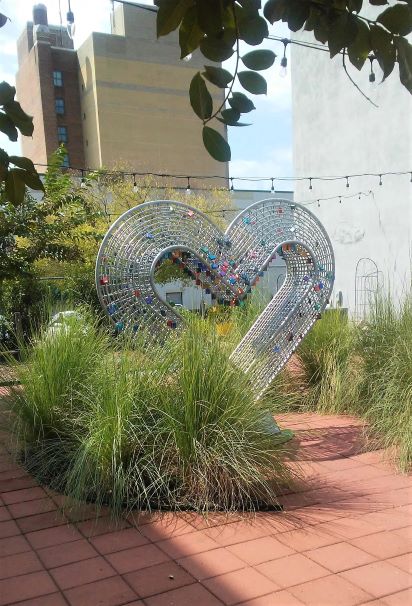 Locck your heart around the people you love every day and make sure they know how much you care.
Hope you all are having a very nice weekend.
Love you !
Jacey