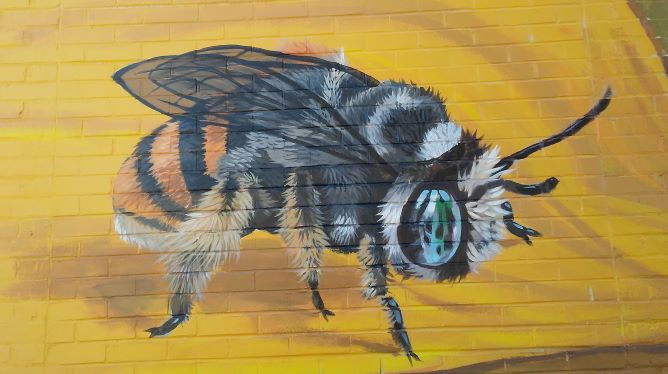 Today I trekked out for my #wednesdaywalk tag hosted by @tattoodjay.
Originally I was going for photos of the old courthouse. I was also going to walk around the old square to find whatever outside art was there. By the time I got home, the walk became about the art instead of the courthouse. I'll show you the courthouse later.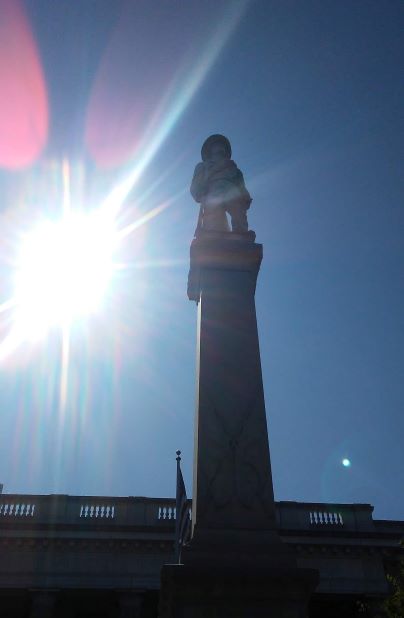 Love always wins..... I'm not sure about that, but I wish it would.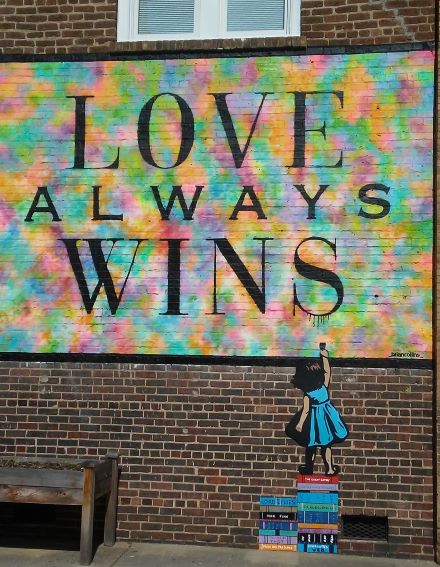 I love fun outside tables with umbrellas, don't you?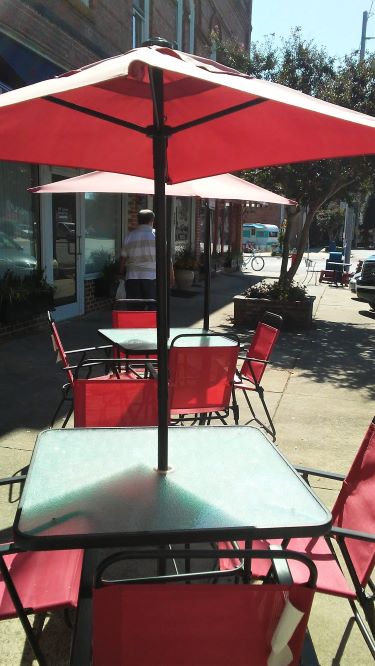 The old timey soda shop. Maybe we'll go in there one day and see what all they have .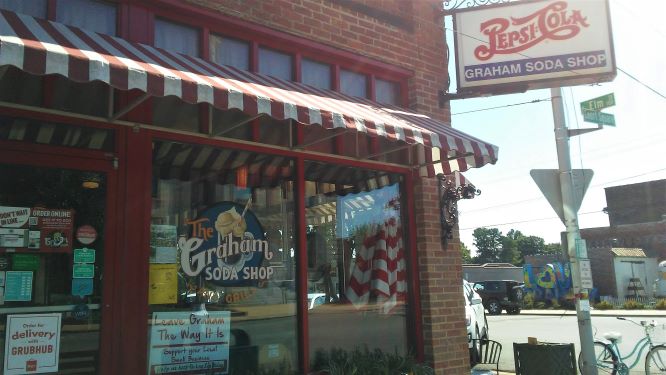 A corner installation..... ha ha.... well... kinda sorta.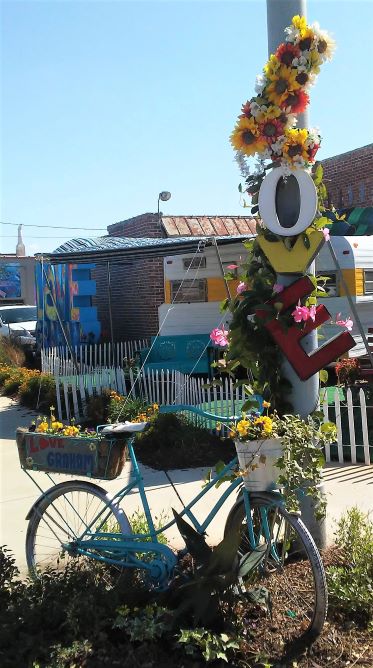 I'm not sure what this was all about, but the little mobile homes were cute and I'd like to have one of those old gliders.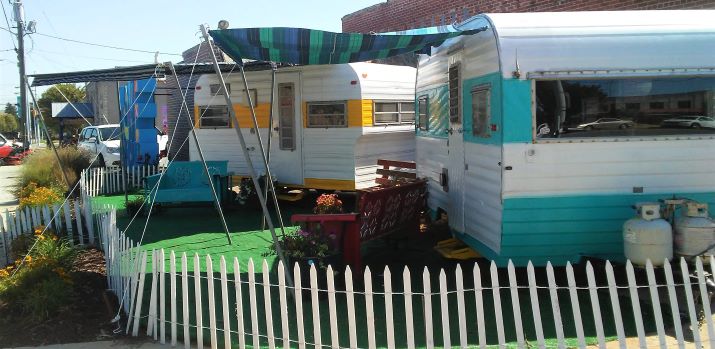 Interesting..... maybe.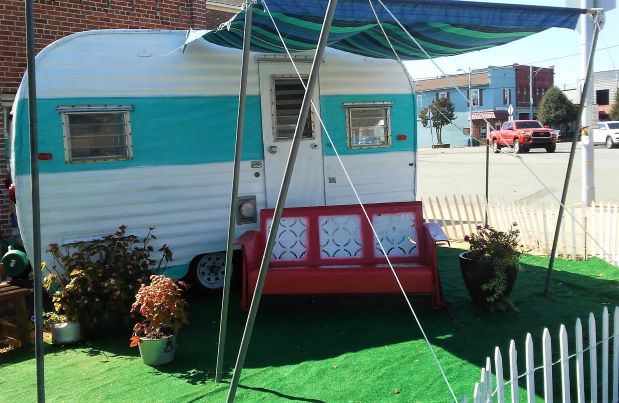 Then there was this Love Graham art sign. The colors had caught my eye from across the street so I went over to check it out. Now THAT is a happy sign.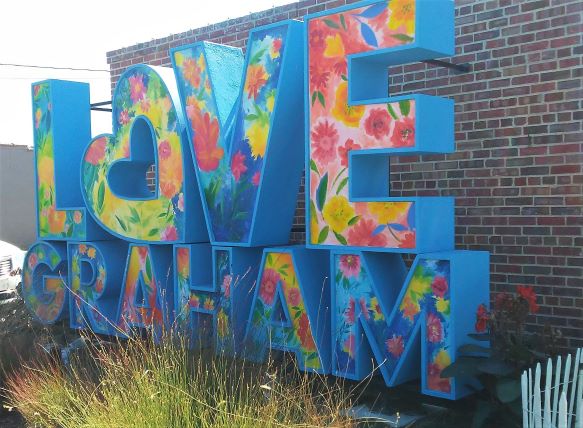 I believe some children must have helped with this one.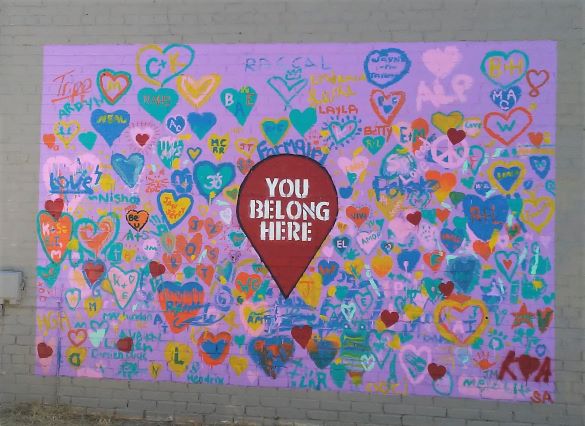 Time out for a flower......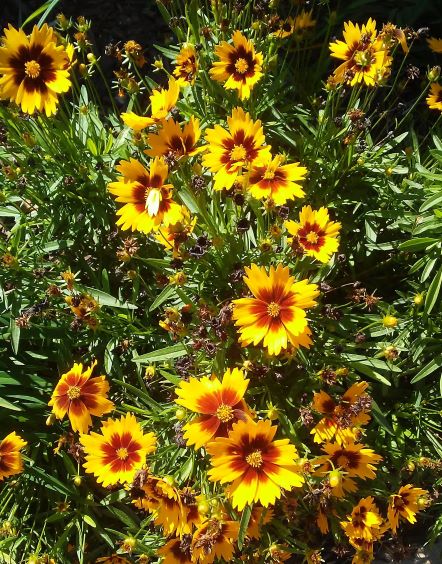 This one was really nice in the real. The only bad thing was the sidewalk tree that was right in front of the sunflower center, made it impossible to get a direct shot of the entire mural.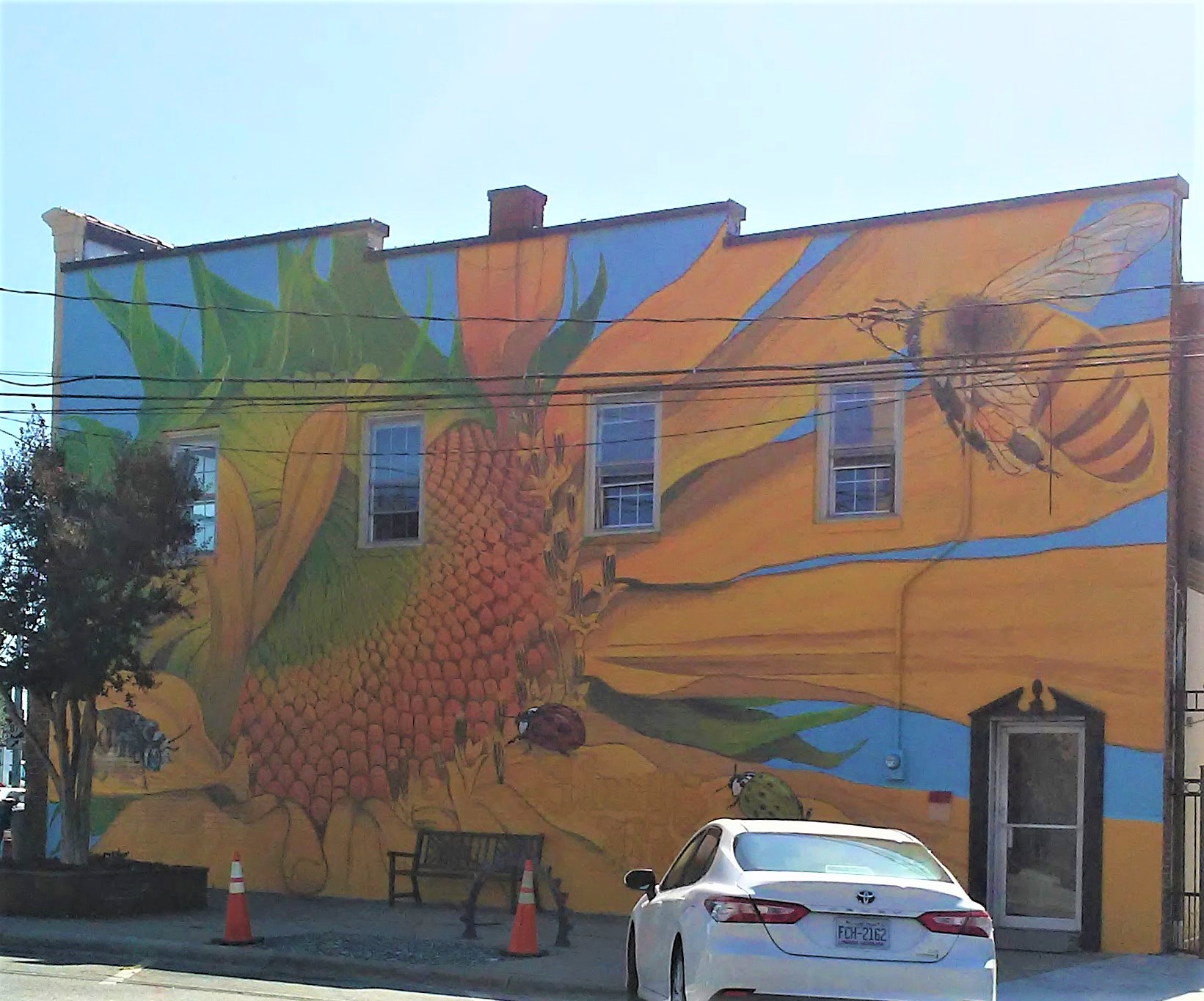 It was so colorful though and fun to be close too.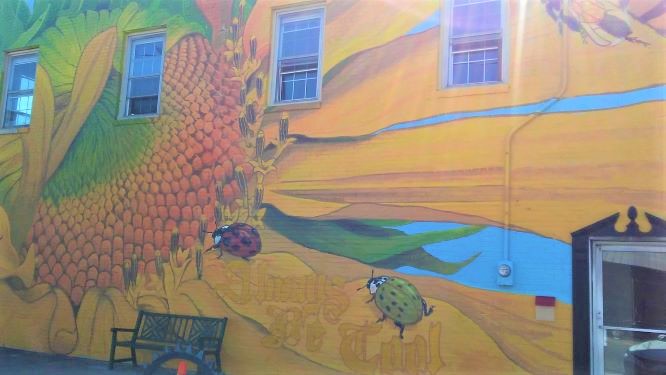 Always be cool.....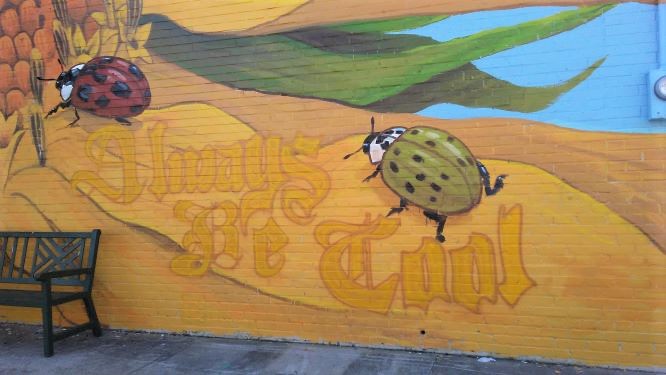 .... and BEE nice..... I put the "nice" in, so don't BEE looking for it.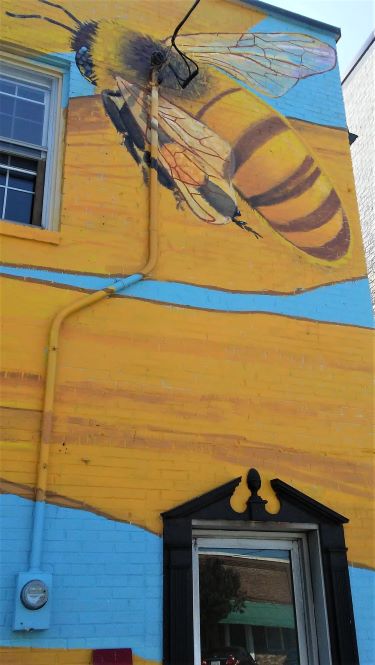 Even the trash and recycle bin covers were pretty artsy.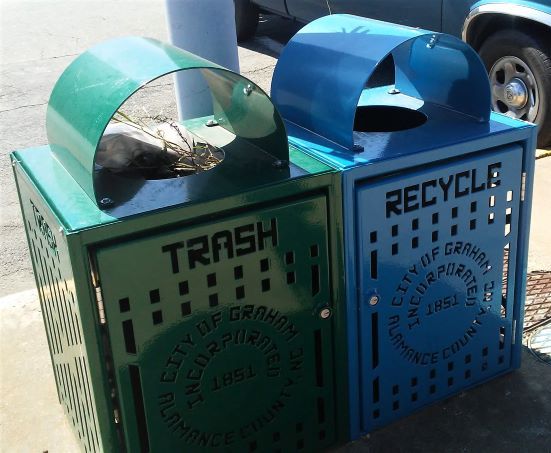 There was an arts and crafts consignment store there that I wanted to shop in and share, but after only a few photos, the clerk, who may or may not be the owner, spoke across the store and said the "the artisans do not like photos taken of their merchandise", so ... well..... there were other customers in the store and once she said that from across the store, everyone turned to stare....... so I said ok and quickly excited. ha.... I believe it would have been a little more customer friendly if it had been handled a bit more discreetly, but alas, there it is.
I had already taken a photo of these fun driftwood and glass chimes, one of which I would have purchased. They were very pretty hanging all together in the store's front window.

There you have it, art from around the square.
I hope you have all had a very happy day.
Luv Ya !
## Jacey