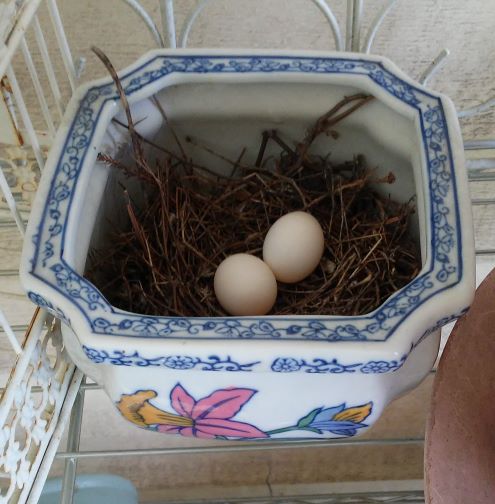 About 3 weeks ago I showed you a small flower pot with two Dove eggs in it that was in a shallow nest on a shelf in my carport.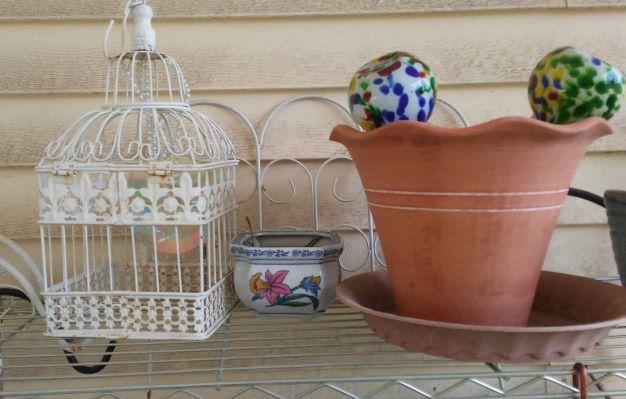 Since then they have changed a LOT ! First from tiny, nearly nekkid babies....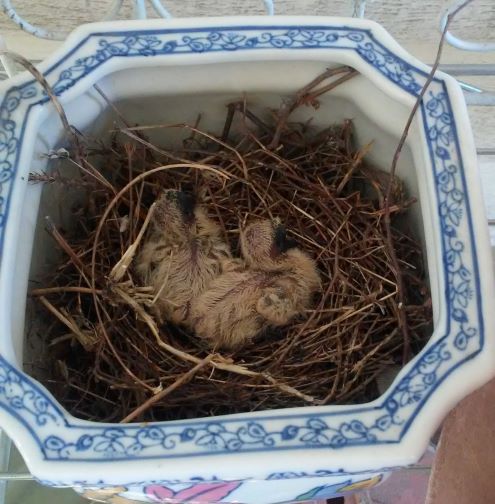 ......to now, two fat chicks in a pot !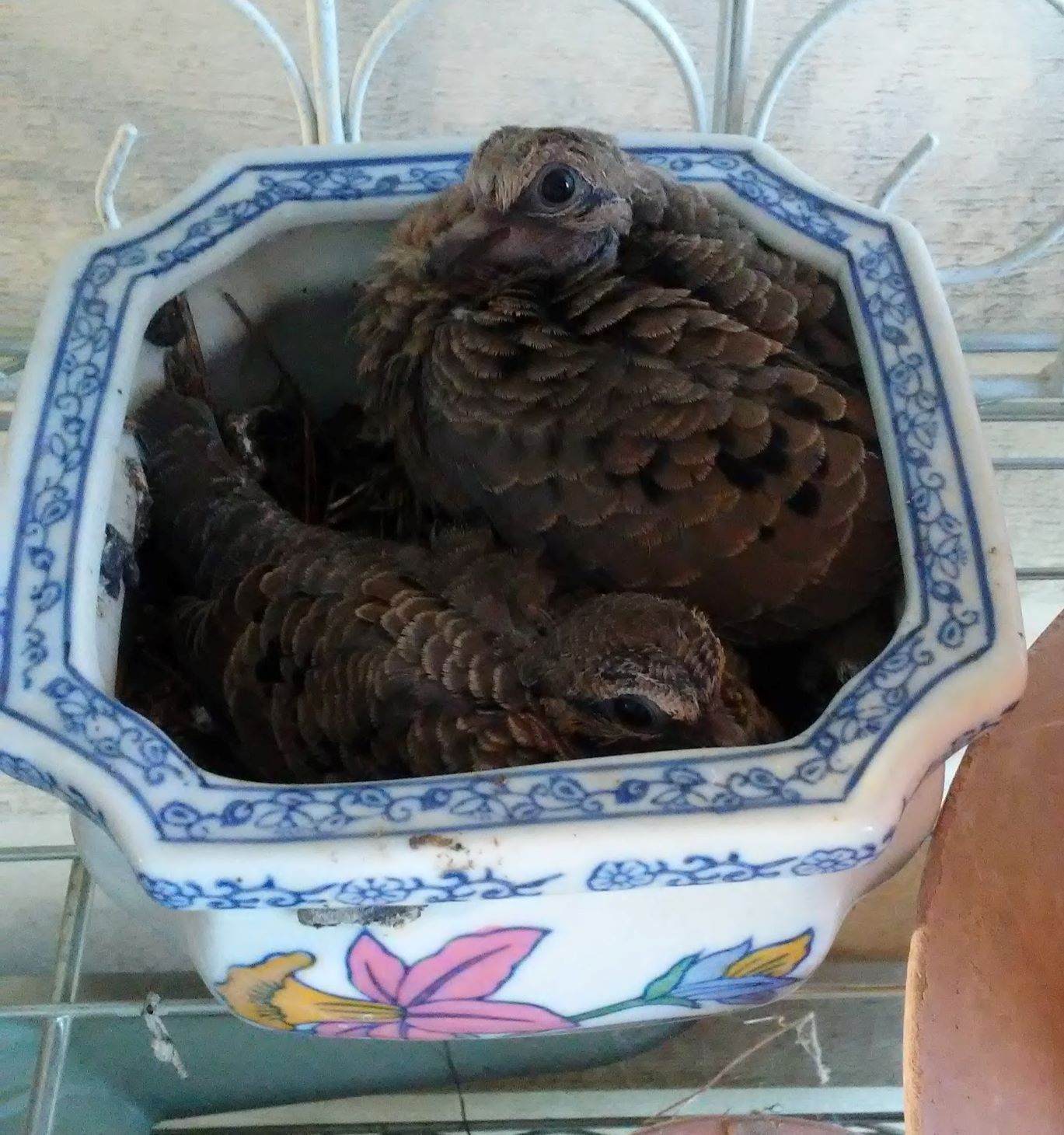 Aren't they adorable ????
Soon they will be trying out those wings I'm sure.
I talked to the mother each time I came to the carport or got out of the car. No matter what, she nearly always flew away, but lately if she has been on the nest, she would stay there and let me pass without her fleeing. It's been fun to watch their progression.
I took the day off, had a dental checkup this morning and did some shopping after. It's been a pleasant day.
Hope you are all having a happy day.
Love you !
Jacey