Love surrounds us, it's in the air we breathe ❤️ it's in the eyes of those who are by our side, ❤️ love moves us and gives us the strength we need to continue in those moments when we feel we can't go on anymore.
Thank you @saracampero for inviting me and filling me with love in these lines that I share with you and the community of the most fighting and beautiful women @steemwomensclub, in these Contest 9 "Declare Your Love" I will tell you about the most valuable treasure I possess.
I invite @albaandreina, @fabielblanchard and @yecikaulacio.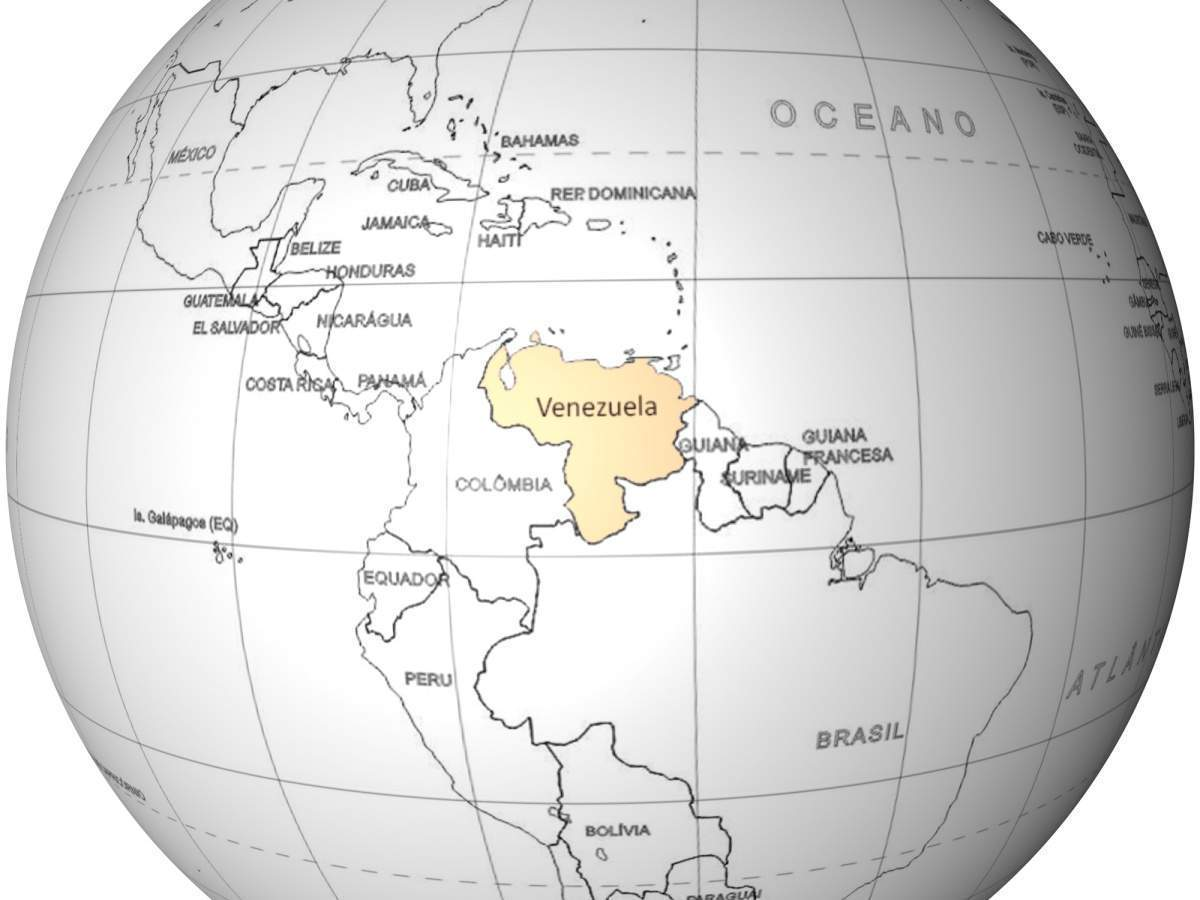 Fuente Venezuela
Venezuela
There are many beautiful countries in our world, many of them I would like to know, but the land where I was born is the only one where I want to live, and I fight every day not to have to leave here.
Many of us do not appreciate the colors of our flag, the lyrics of our anthem in adolescence, the sense of identity is taken for granted, so today I want to highlight the gratitude and love I feel for the yellow, blue and red of my Venezuelan land.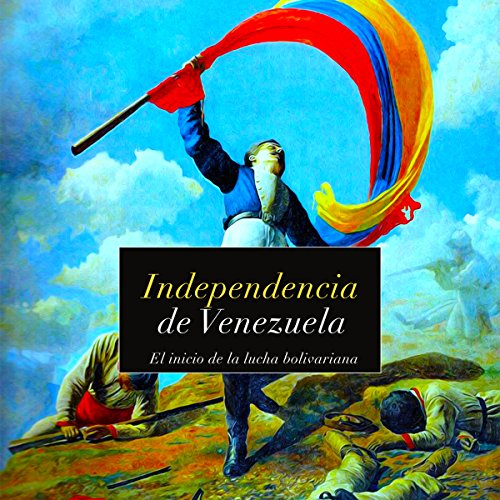 Independence
Linda is our history, we are children of fighters, ideals and dreams of freedom, dreams that did not end with our independence, date that we celebrate since 1811 every July 5th, the chains of the Spanish monarchy are broken, the Gran Colombia is dissolved in 1830 and Venezuela emerges as an independent country.
Today, prisoners of the situation, new dreams and forms of struggle arise, each one of us from home do not stop dreaming for the freedom and stability of our children, there is a struggle every day in every Venezuelan home and in every Venezuelan abroad, we trust in the heart of our brother, we trust that we can move forward and enhance the prosperity that one day had, and the beauty that still maintains.
Mis Raices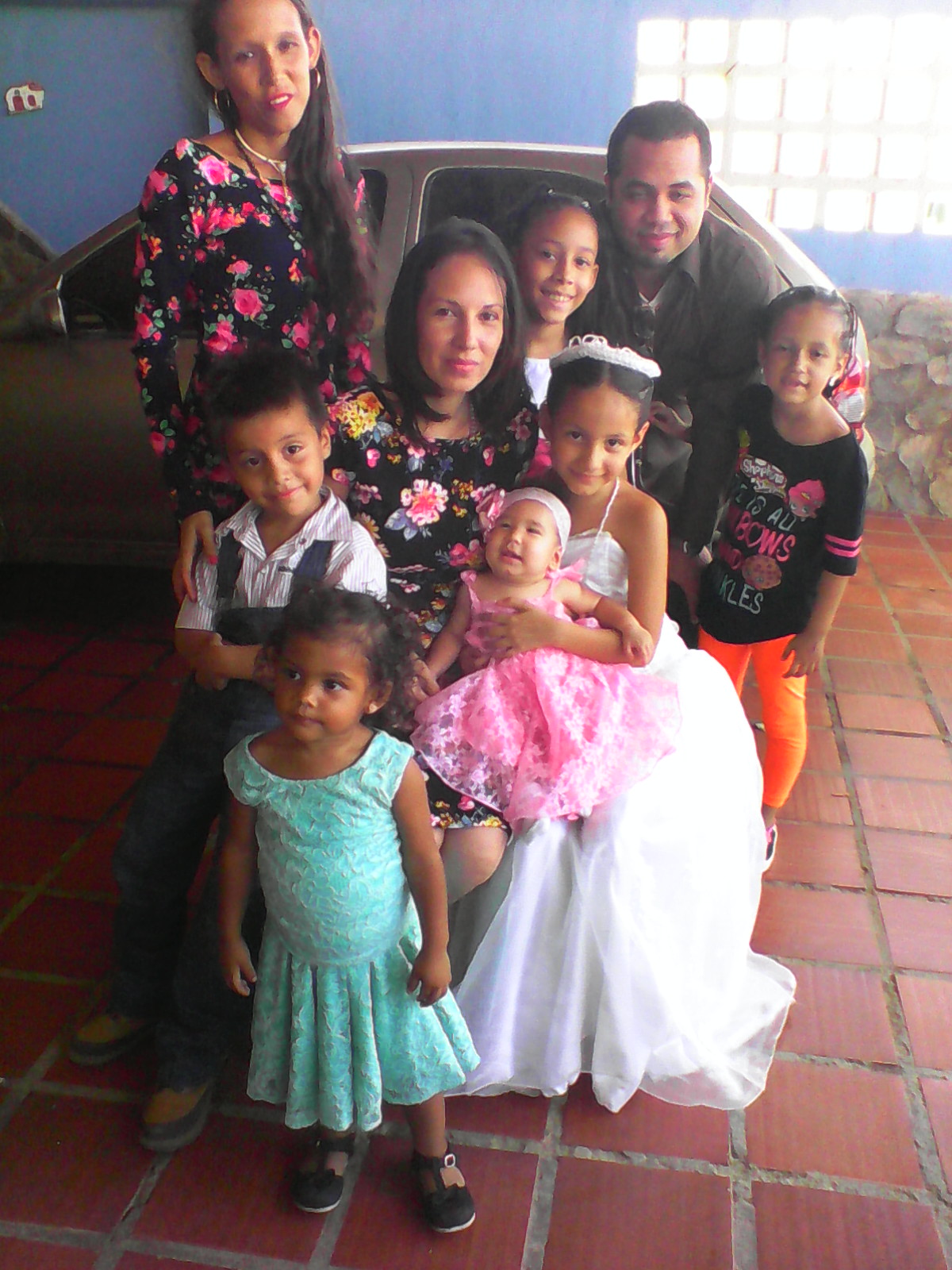 Family Photo, Luz's First Communion
We are a mixture of cultures that makes us an attractive country, rich in cultural manifestations that vary from region to region, Indians, Spaniards and Africans mixed, and we are filled with drums, architecture, dances and religious traditions.
We are a product of that mixture, a little bit of everything runs in our veins, and I feel proud of it, thanks to all that process we exist, thanks to that, today I exist and I have a family, with light eyes, curly hair, dark complexion and other little banquitos like milk, and we love each other. My daughter's curls I wouldn't change them for anything and my grandfather's blue eyes were a landscape where I enjoyed every afternoon in maicillal.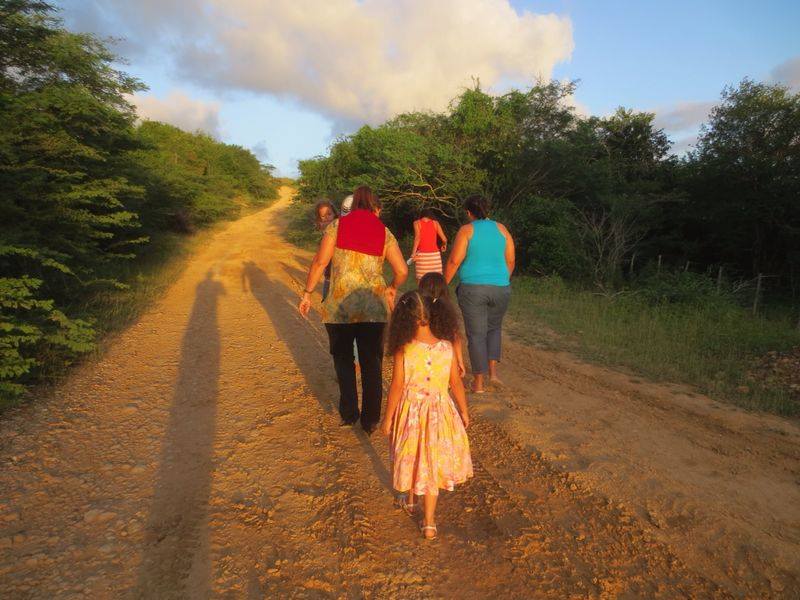 Maicillal de la Costa, on the way to the mother's foster home
Daughter of Coro de Colonial zone, goats and tunas. Privileged zone of the colony and history. Daughter of the desert in the middle of my city, daughter of the polo and the Coro drum.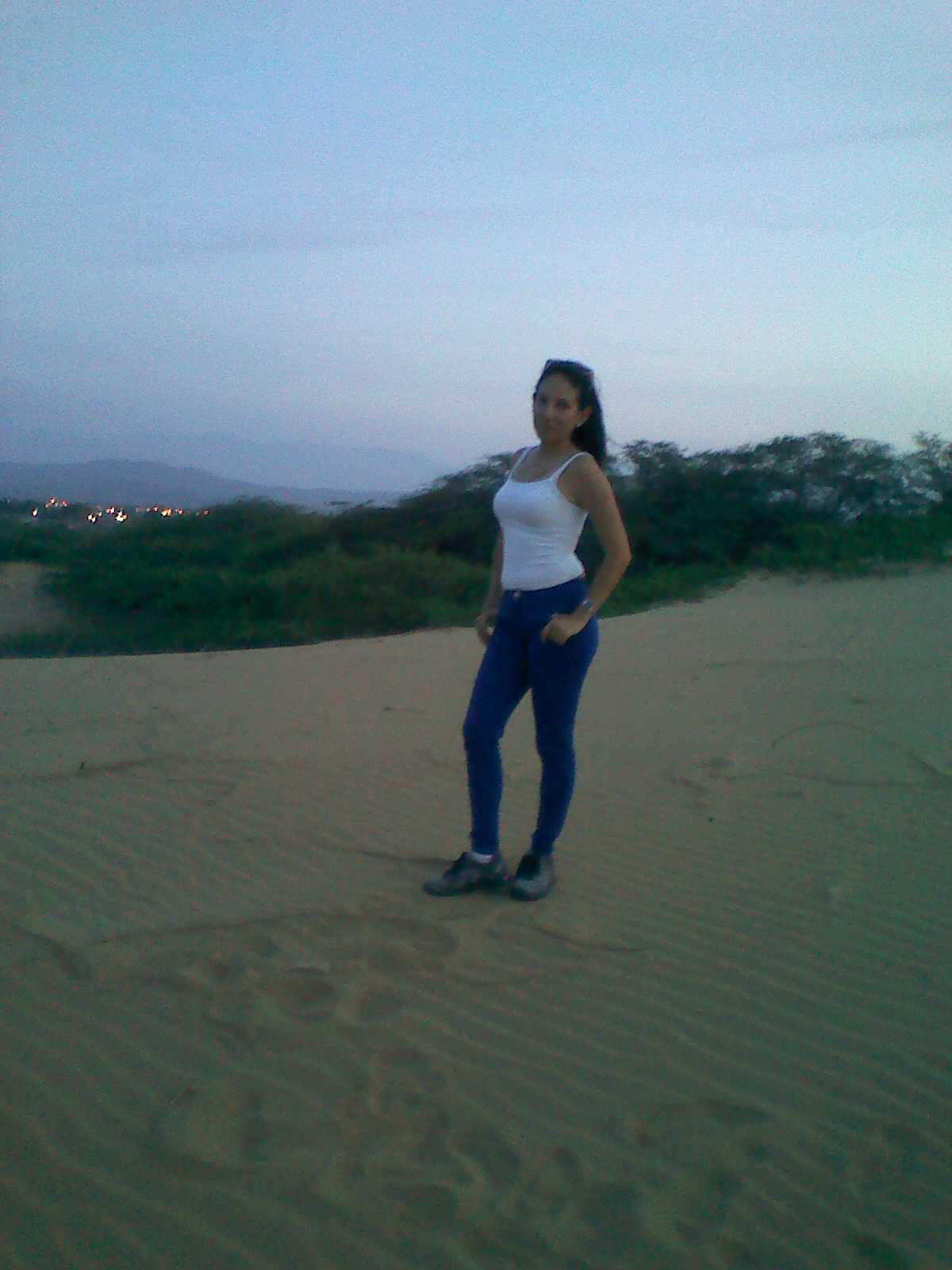 Médanos de Coro National Park
Nature
I want to say that I love you, and I admire every space that you give me, that you give to my daughters, that you give to the world.
I find in my country a desert in the middle of my City, where many children take them to help them walk, to play and to admire.
I have to my left the beaches of fixed point, to my right beautiful rivers and waterfalls. Although I tell you the beaches of my country are many and beautiful, there is Morrocy, there is the Mochima Park, Margarita Island, Cape San Roman ... Not to mention the point on Lake Maracaibo.
And how can I not love you! Yes, for you I have fought against my phobias climbing the Santa Ana hill, beautiful memories, insurmountable, every step of the way.
How can I not love you if on your beaches I fell in love with the moon?
The adventure you draw in my landscape with beautiful caves, paths to discover that lead me straight to the magic.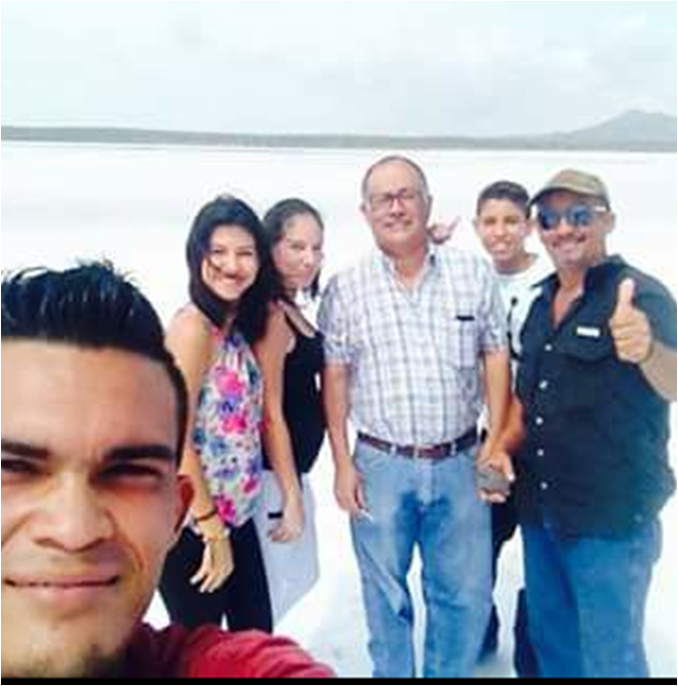 Salinas of Falcón State
Each destination a Color, a Smell a Taste a Sound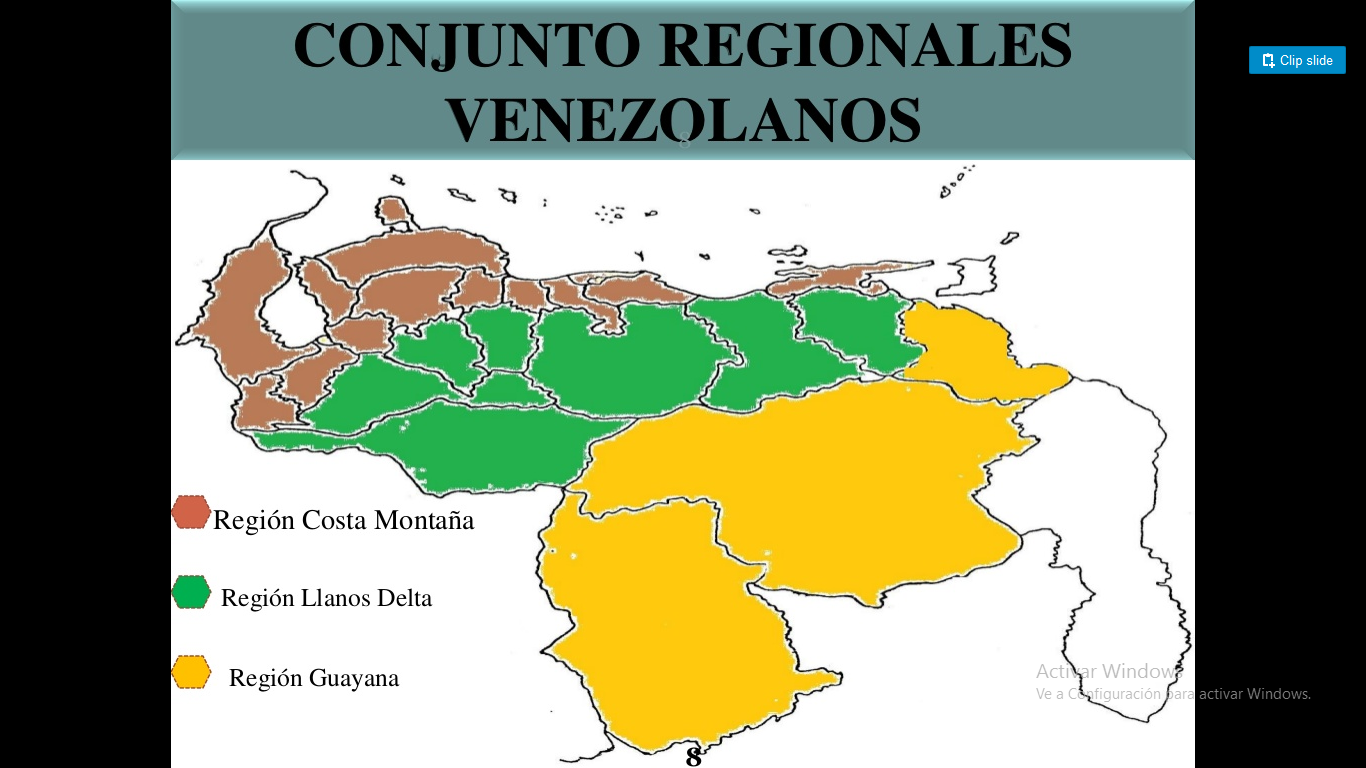 Source
Your relief encompasses everything in one place, I can't complain about so much variety. Magnificent divisions: Plains, Mountains and Guyana.
Plains
The Llanos are divided into western: Apure, Barinas and Portuguesa. Central: Cójedes and Guárico. Eastern: Anzoátegui and Monagas.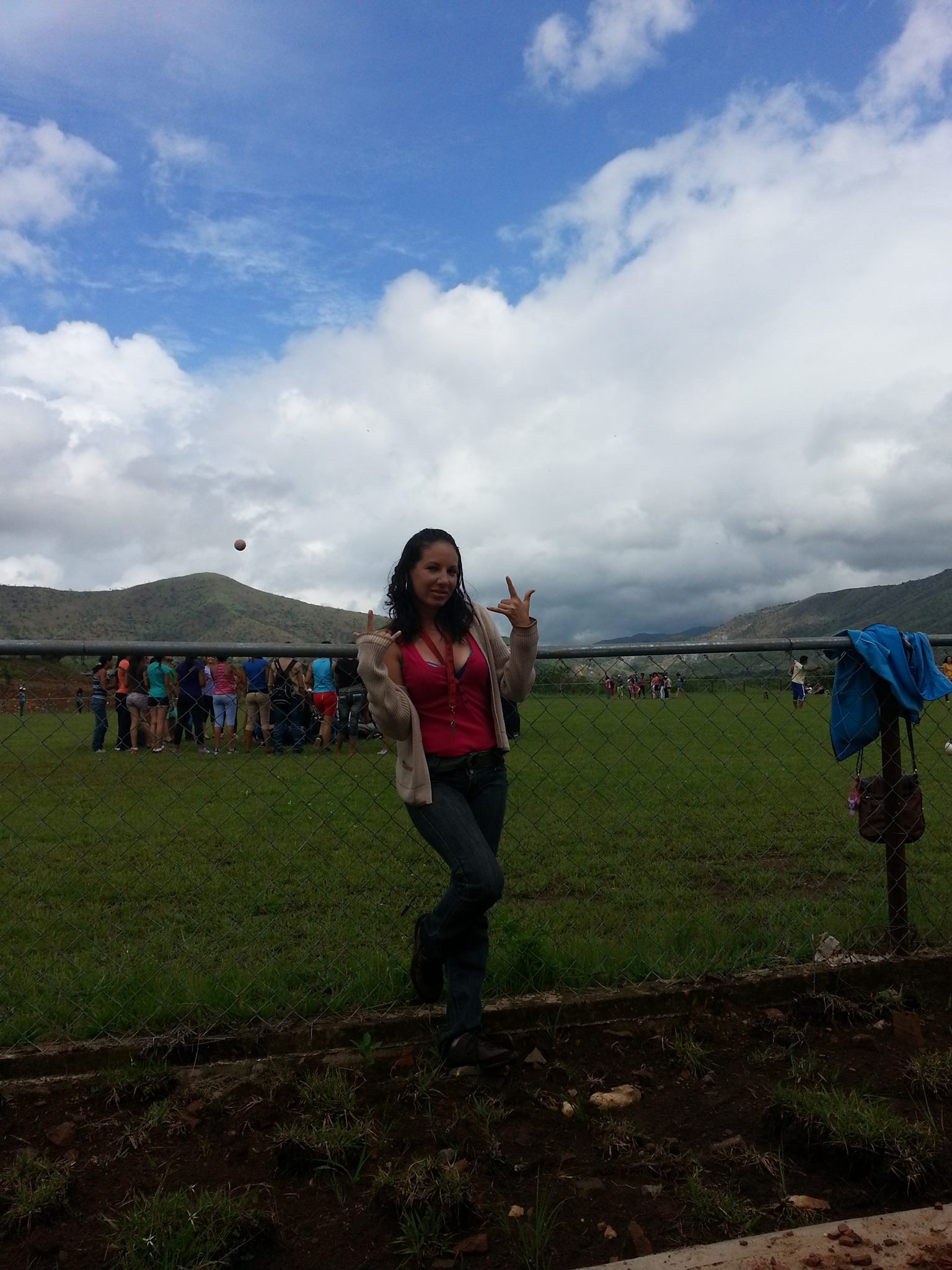 Camp 5J, Tinquillo, Cojedes
You give me the llano to the rhythm of the harp and maracas, with meat on a stick and its cachapas.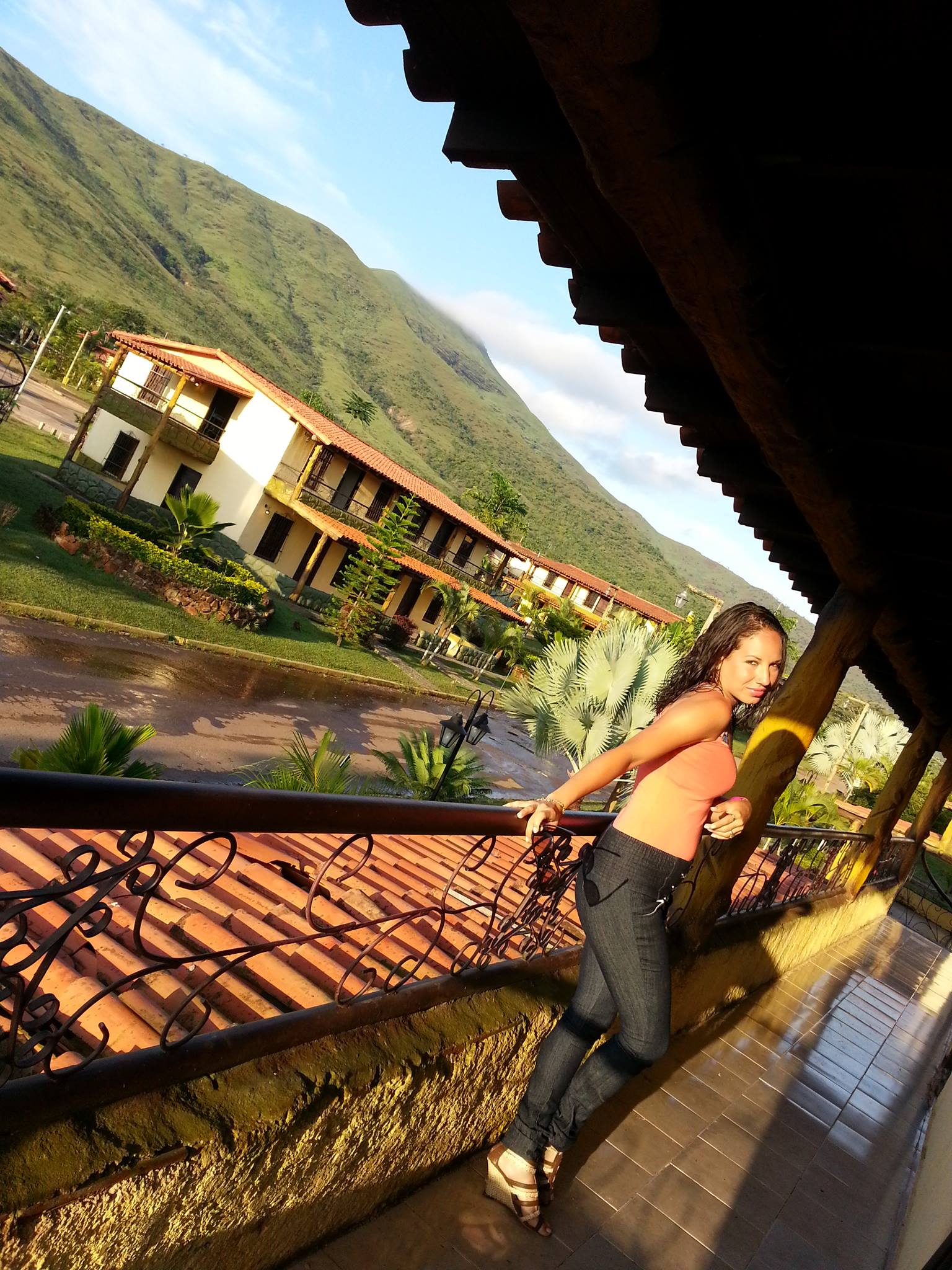 Camp 5J. Tinaquillo, Cojedes
Mountain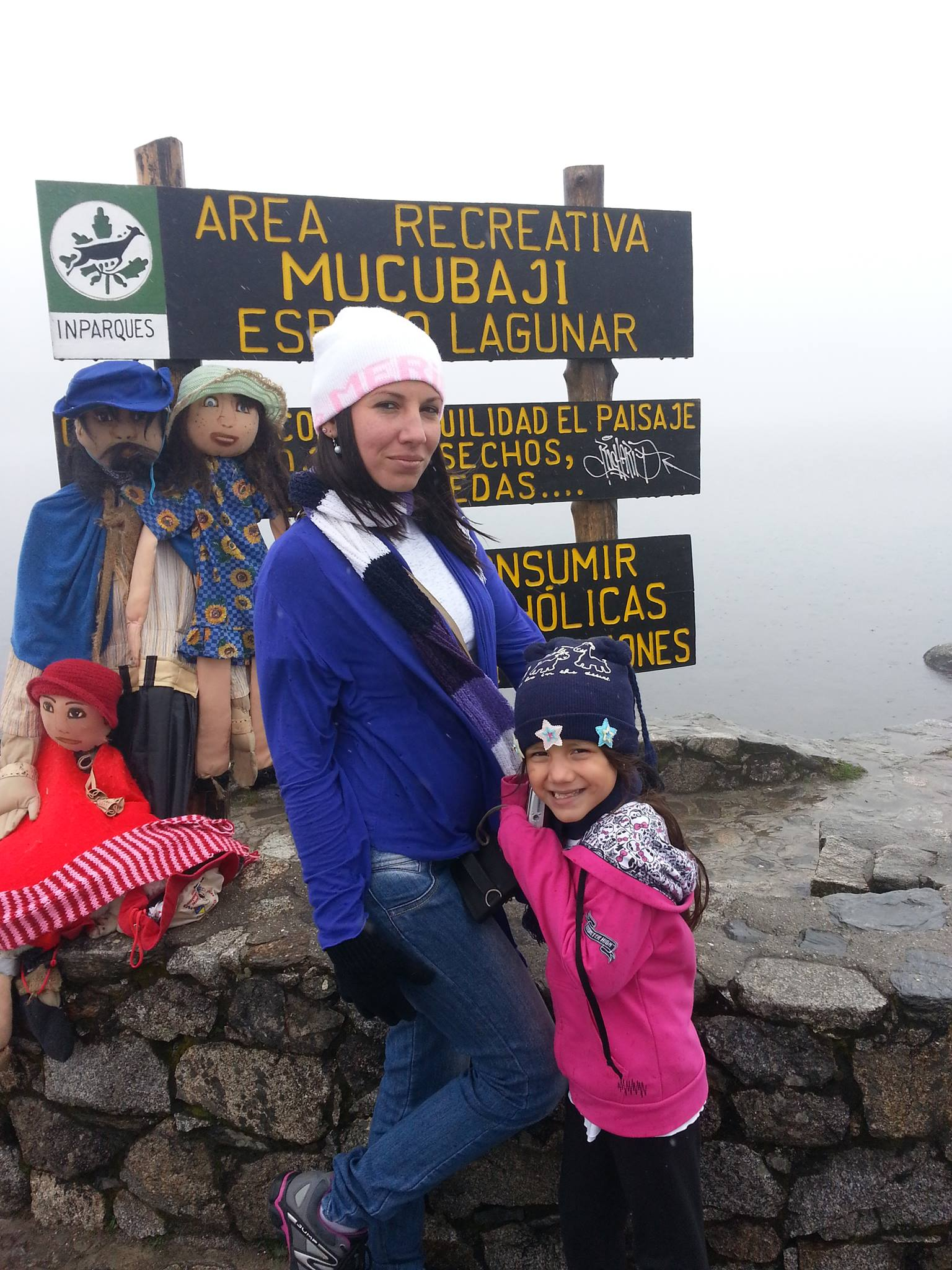 Merida, Macubají Lagoon
Here is where I enjoy my days the most, you give me cold, rivers and sweet fruits. The highest peak, Bolivar, with snowy days is an experience for the lucky visitor.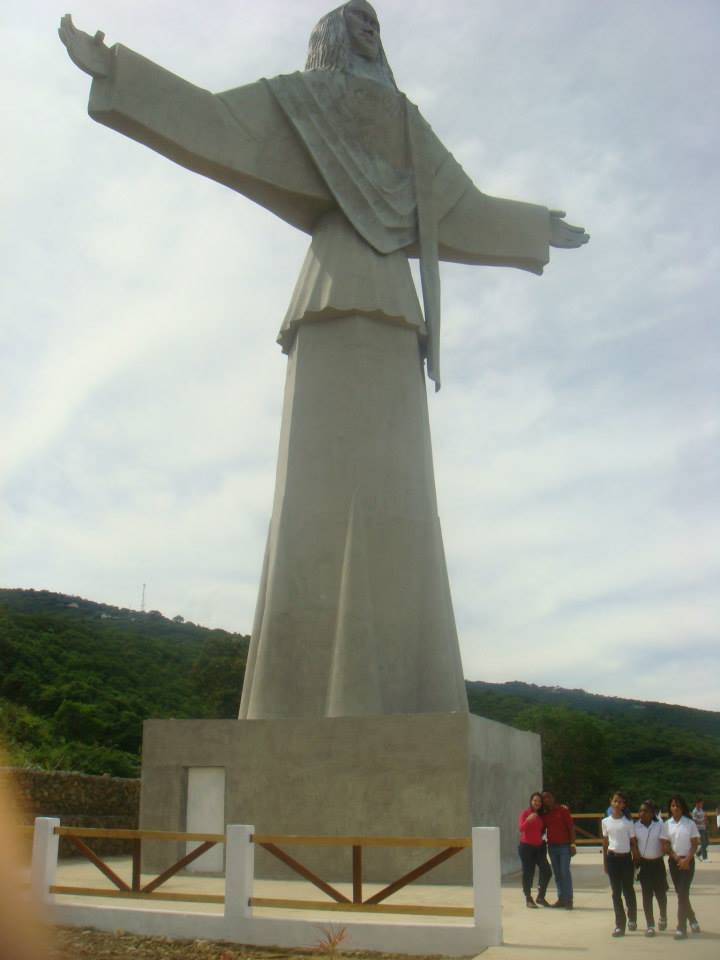 Cristo Redentor, La Chapa, Sierra of Falcón State
Waterfalls and stories of struggle, lakes full of mist, lakes full of sun, prodigious and unique hidden fauna. Flowers that we can only see once and rivers that never stop flowing.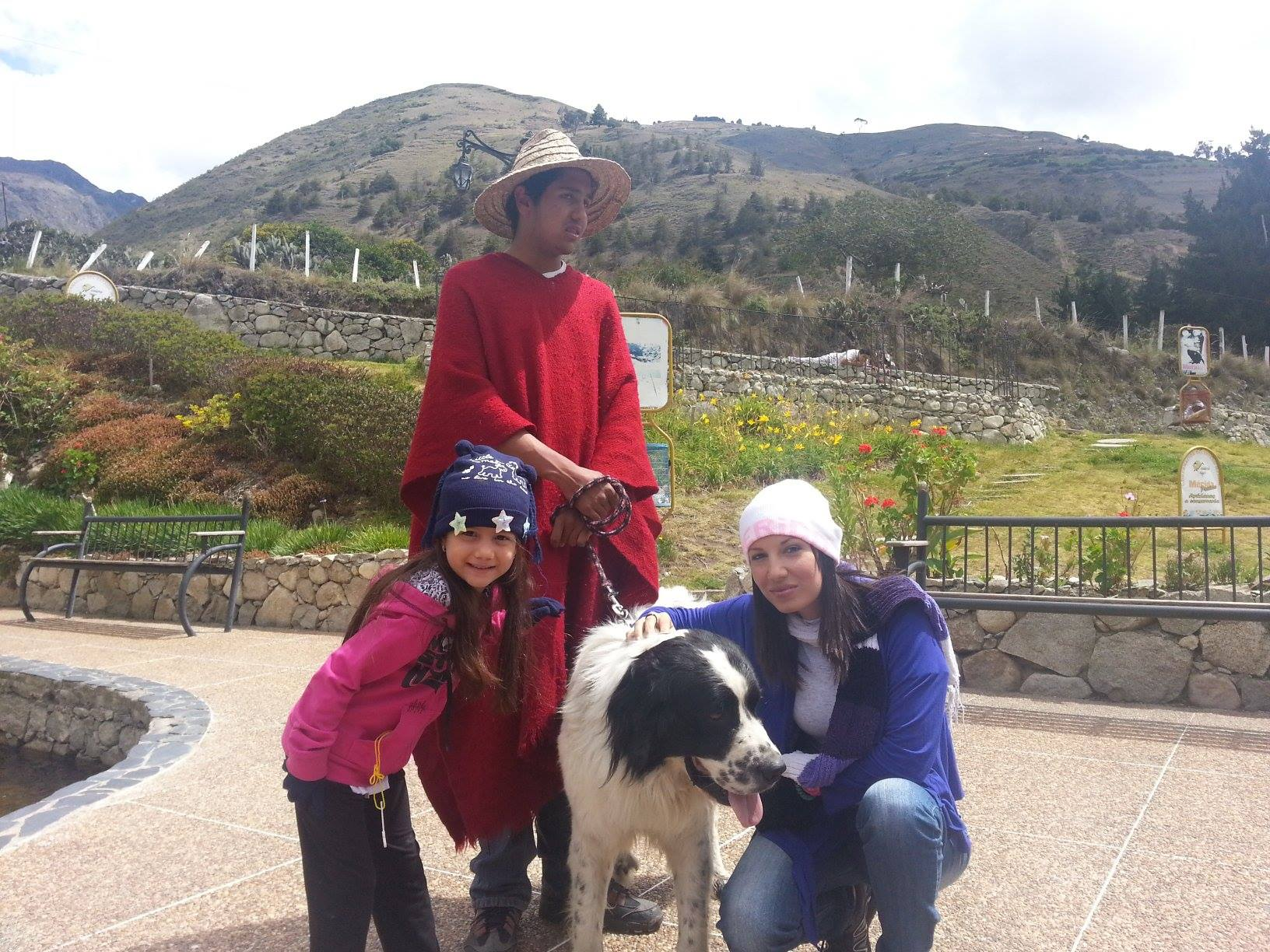 Mérida, Pico el Águila / El collado del Condor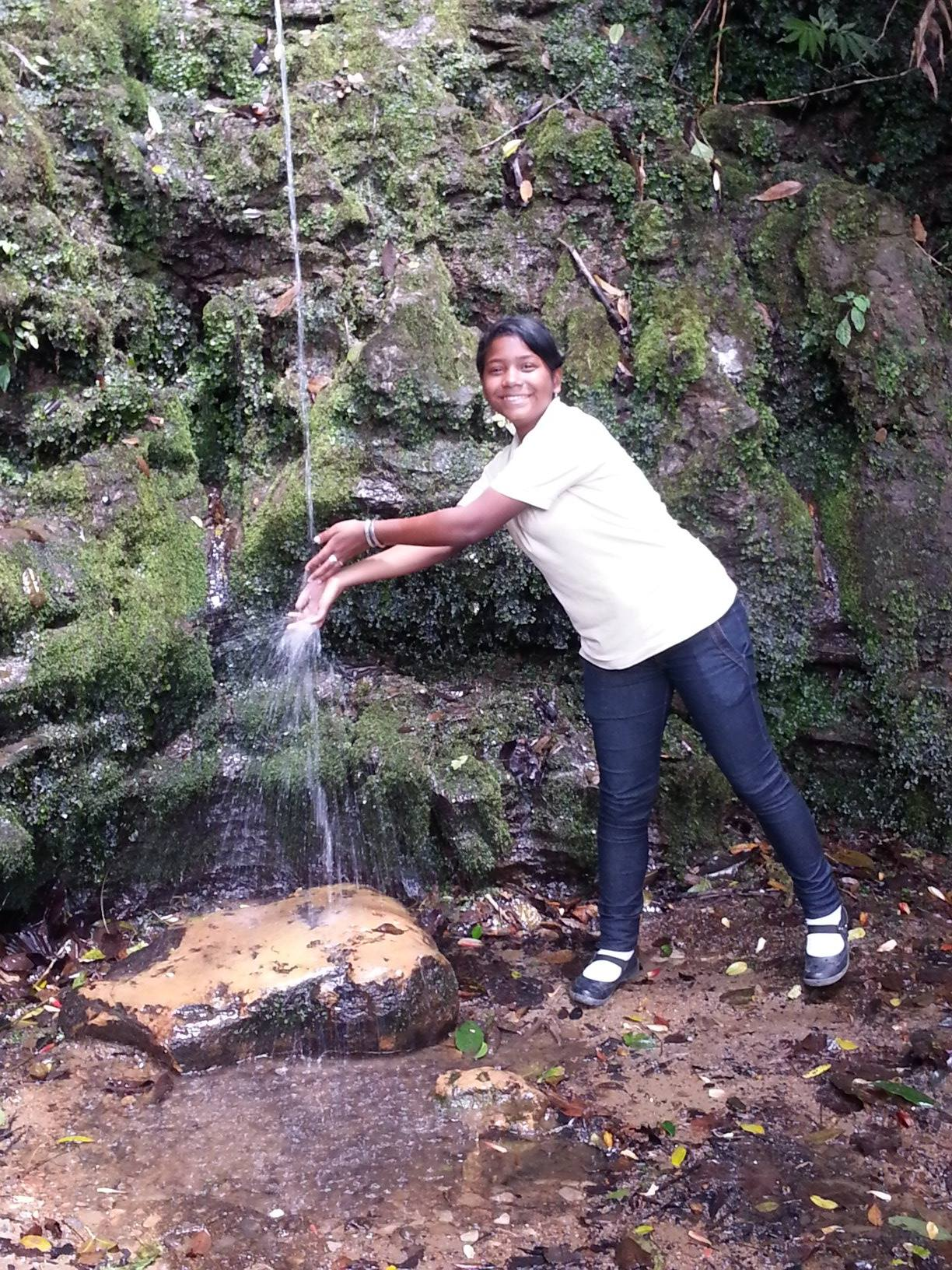 El chorro, La Chapa, Falcon State
La Guayana
It occupies a large part of my homeland, a largely unexplored jungle area.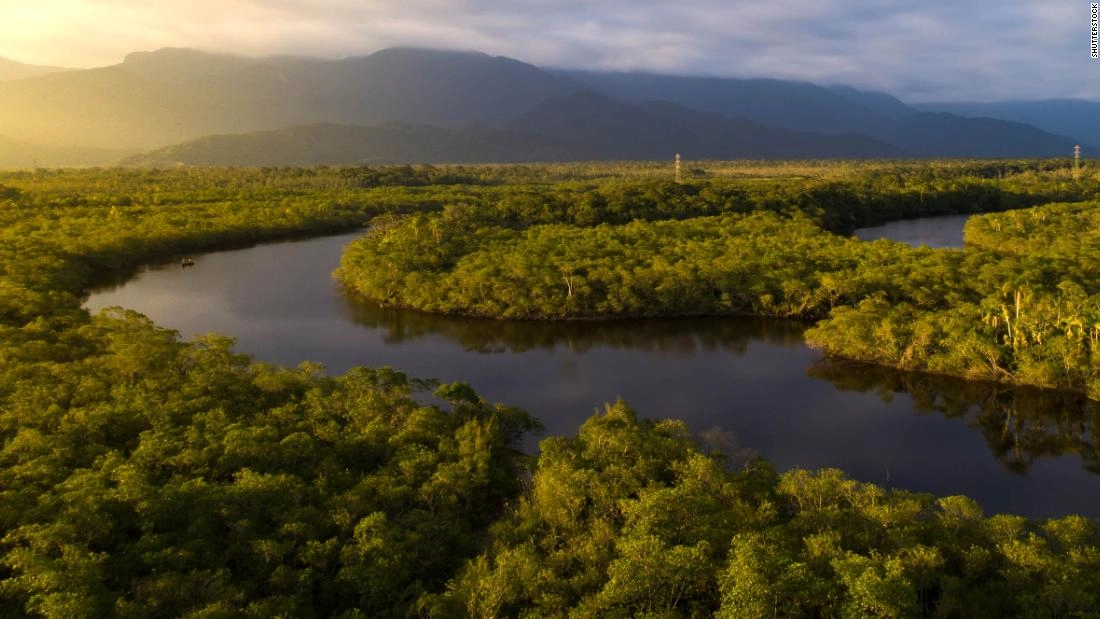 Source
There is so much that you offer me even if I do not go through you completely, but in my heart beats that dream of waking up in another sky and venturing into your secrets.
In you I found love, food and sustenance. You watched me grow and gave me the best rains of my life, because you know I like them.
You are with me every day giving all of yourself, your oil, your gas, your minerals.... to survive such hard storms, because we are your children.
In your lands I became a mother and I wish right here, the land where I was born, to be a grandmother, and why not even a great-grandmother.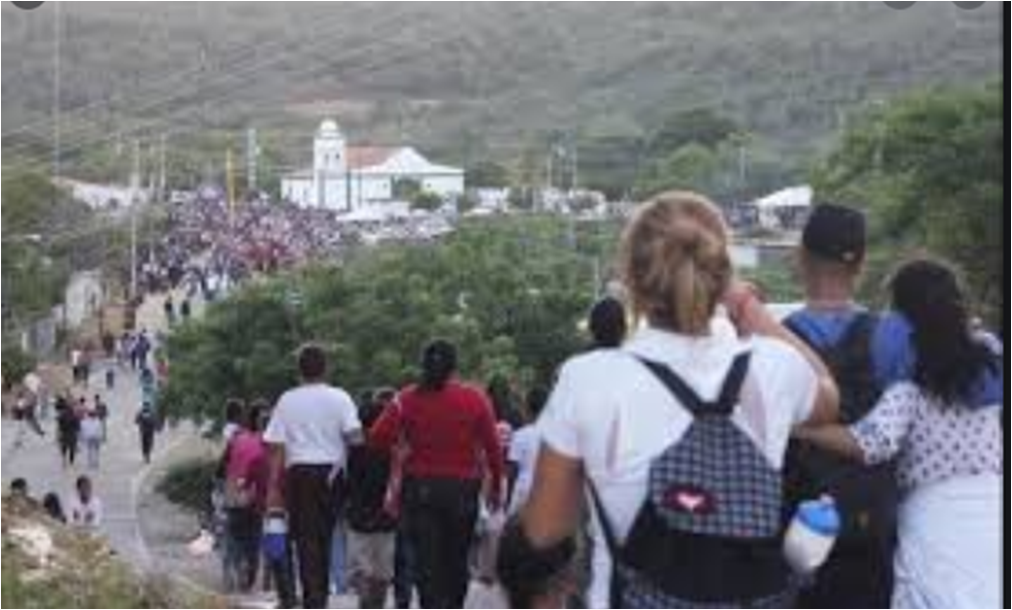 Source
Virgin of Guadalupe Walk. December 12, Falcón
In your lands I found my faith and my strength to continue, because you did not forsake me, but you helped me to get ahead with my two princesses.
Every day you show your best energy with the radiant sun and even in the gray days is life that you give us...because your rivers are fed... those in which to play and share a soup are not superfluous.
Land that gives birth to fighters, entrepreneurs and dreamers .... land that does not give up.
I love you Venezuela because with you we can see the good side, the glass is never half empty, the glass is half full.
I love you Venezuela because in your land laughter does not hide in adversity, adversity becomes a meme, and the problem disappears.
You are all sun, moon, stars, cold, heat, laughter and hope.
Your landscapes shine, you are the most geographically diverse land...that is to say that you give us to choose from all that we like the most, and there we find just a little piece of happiness.
One day the flags will be raised in every home as a sign of freedom to welcome those who sleep elsewhere while thinking of you. The lyrics of Glora al Bravo Pueblo will be intoned in a single voice and a tear will roll down our cheeks, but this one will be of joy and satisfaction for not having given up, because it is worthwhile to be here with you.
I love you my homeland, I love you my Venezuela.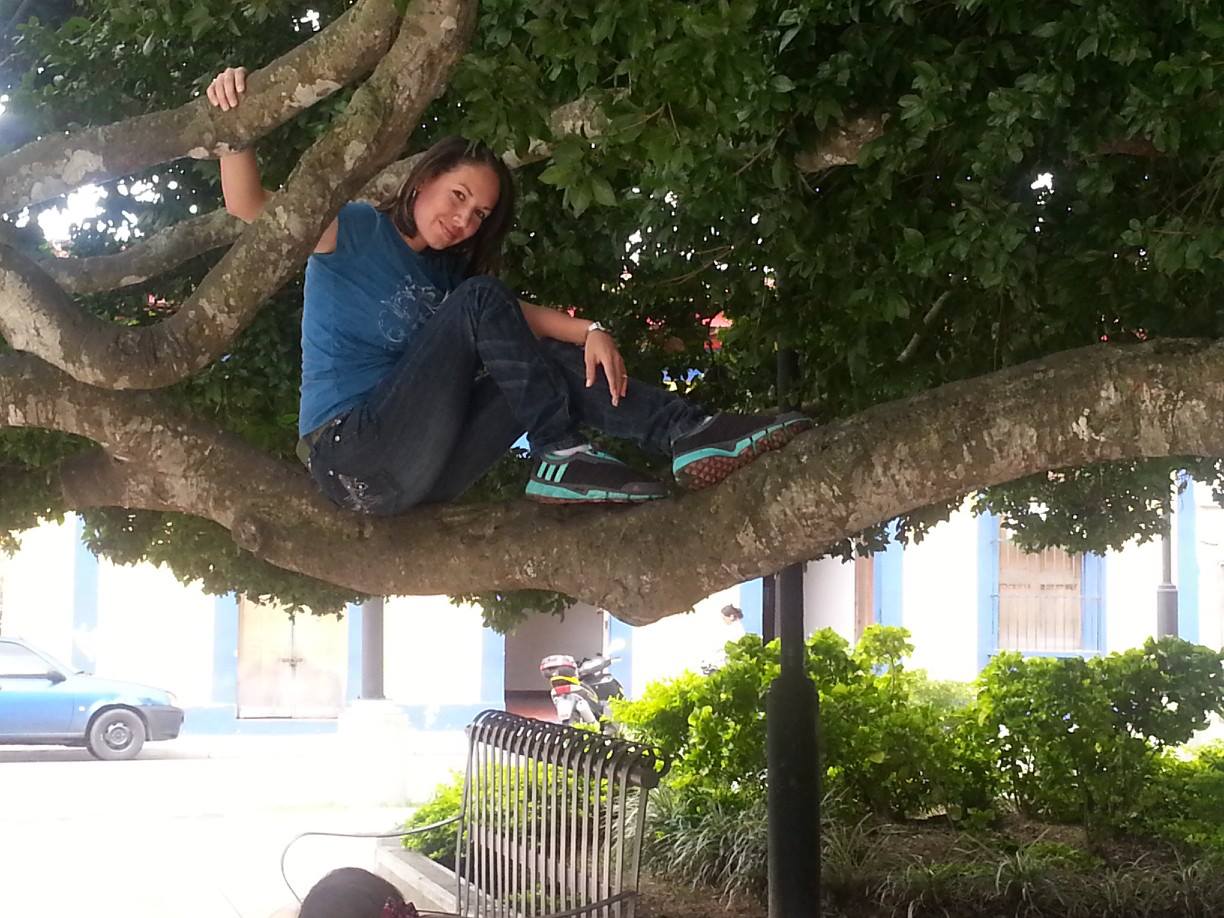 Plaza Bolívar, Montalbán-Carabobo