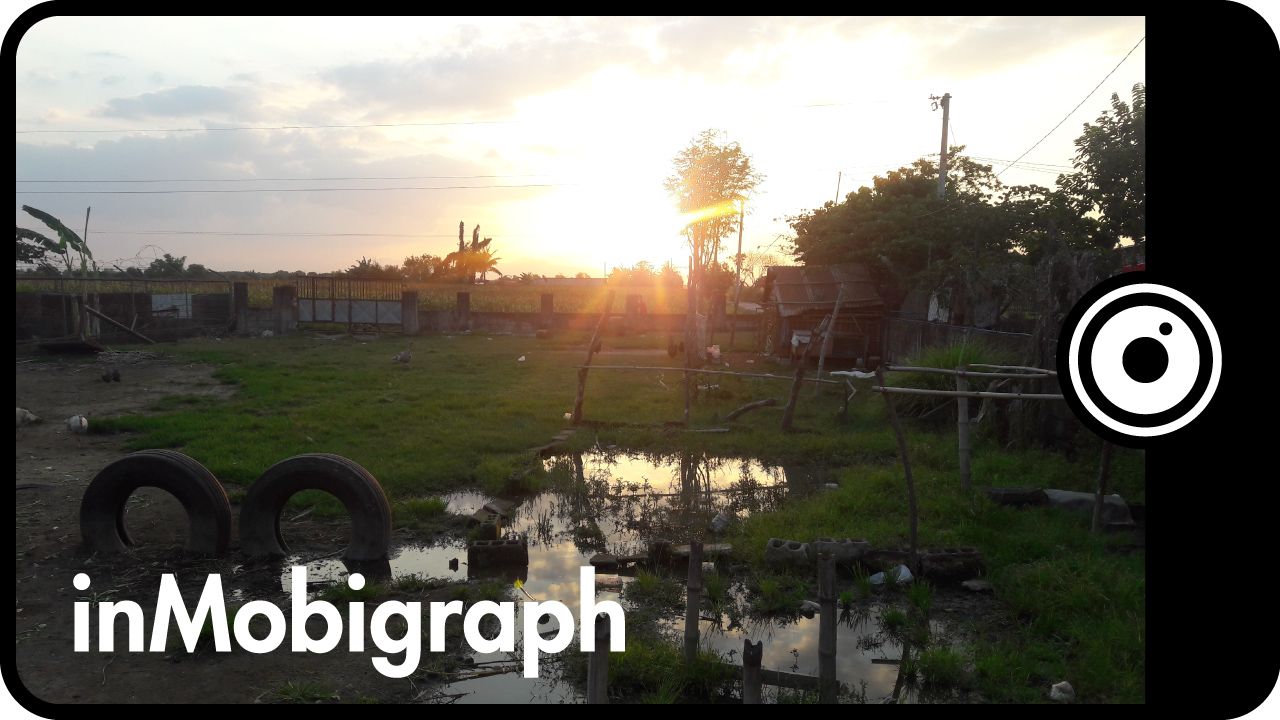 I always admire sunsets, plus it's the only time of the day where I get the chance to go out since it's getting hot because of the season here in the Philippines. So, yesterday I got to do that, and I'll share so of the photos I took while taking a walk in our place.
You'll get to see a mini-farm not far from our home. My uncle owns it, and it started during the first months when the government implemented lockdowns due to the pandemic. At that time, the situation is getting hard. I know that my uncle thought of it and predicted that it would be longer, so he came up with a plan to build a farm. Of course, it had to be small since he doesn't have quite that much to finance the farming venture. He invested what he had at the time and circulated it with buying and selling goats.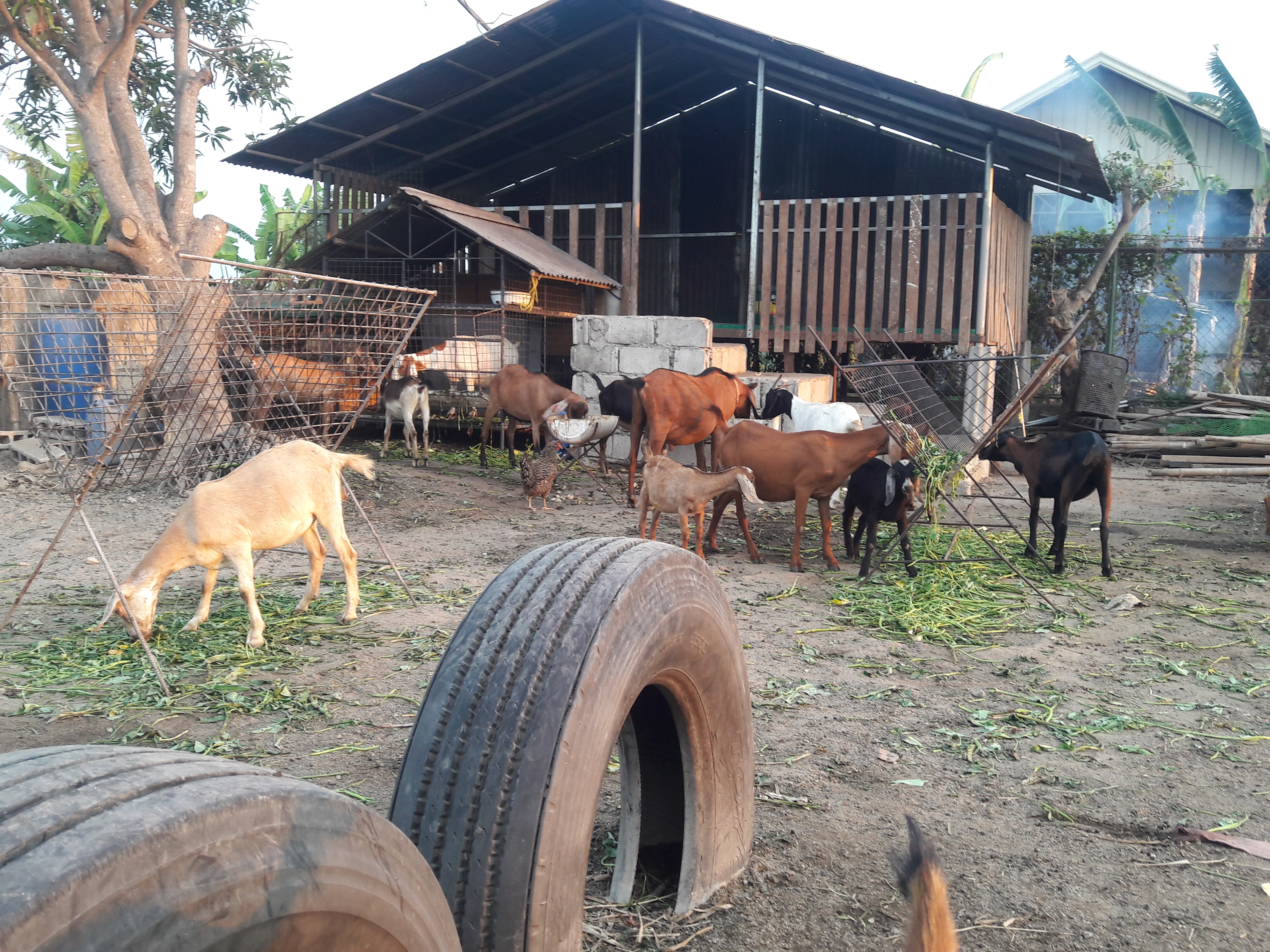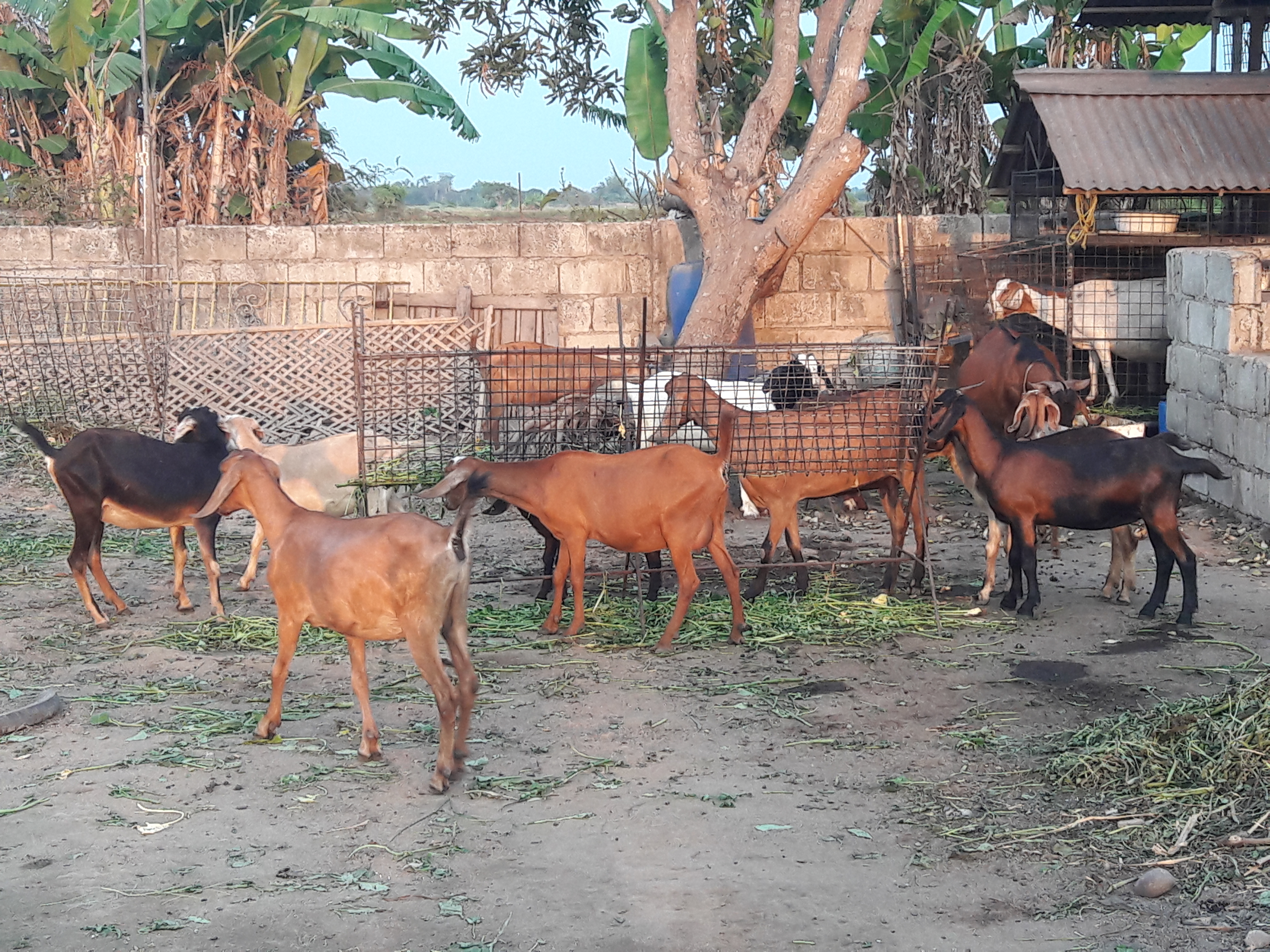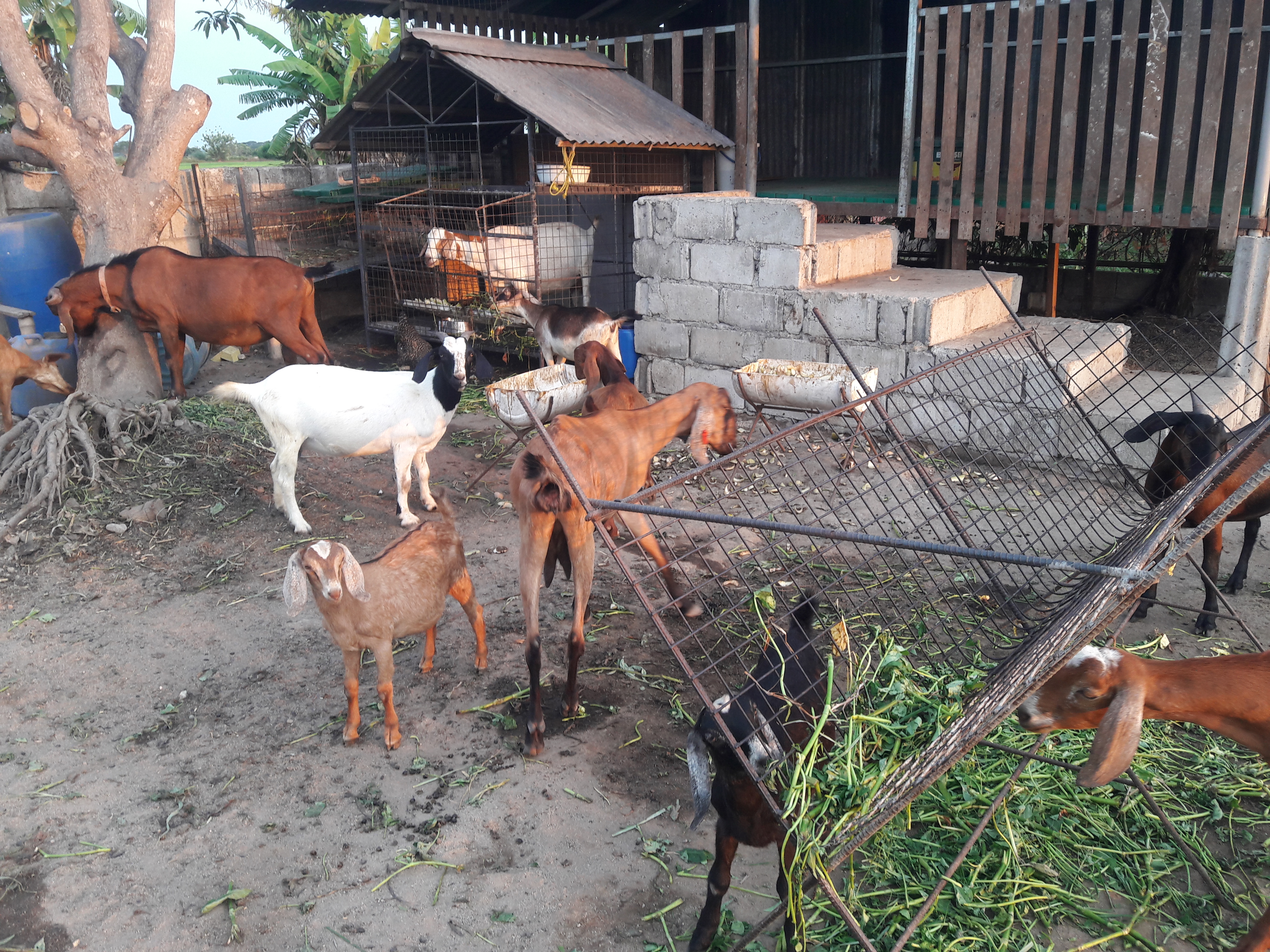 From what I know, most of these goats have different breeds and cost way more than what a regular goat does. If I remember, my uncle once sold a young goat for about 30,000.00 pesos. That's about $631. (says google) Well, that is if I am right that a mixed bred was sold at that price.
Apart from mixed bred goats, there are also other goats that I think weren't. I don't know how to tell them apart, so I'm amazed how uncle knows every detail. One of my uncle's friends encouraged him to venture into goat farming. He helps him manage the papers and processes needed to own one.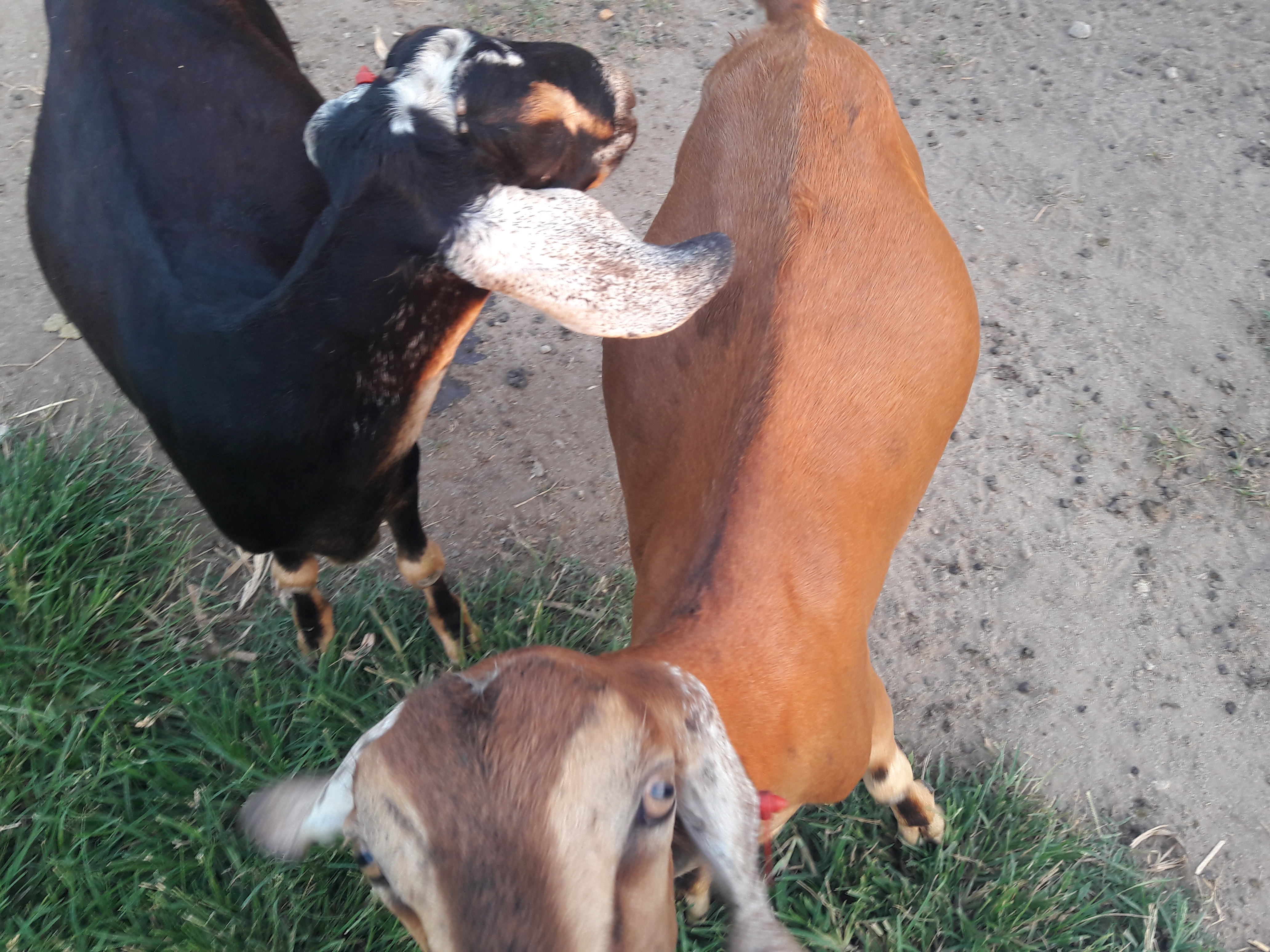 Take a look at these two. I don't know if these have a different breed or these are common goats. They're big, and they ran towards me like asking for food. Glad that they weren't harmful.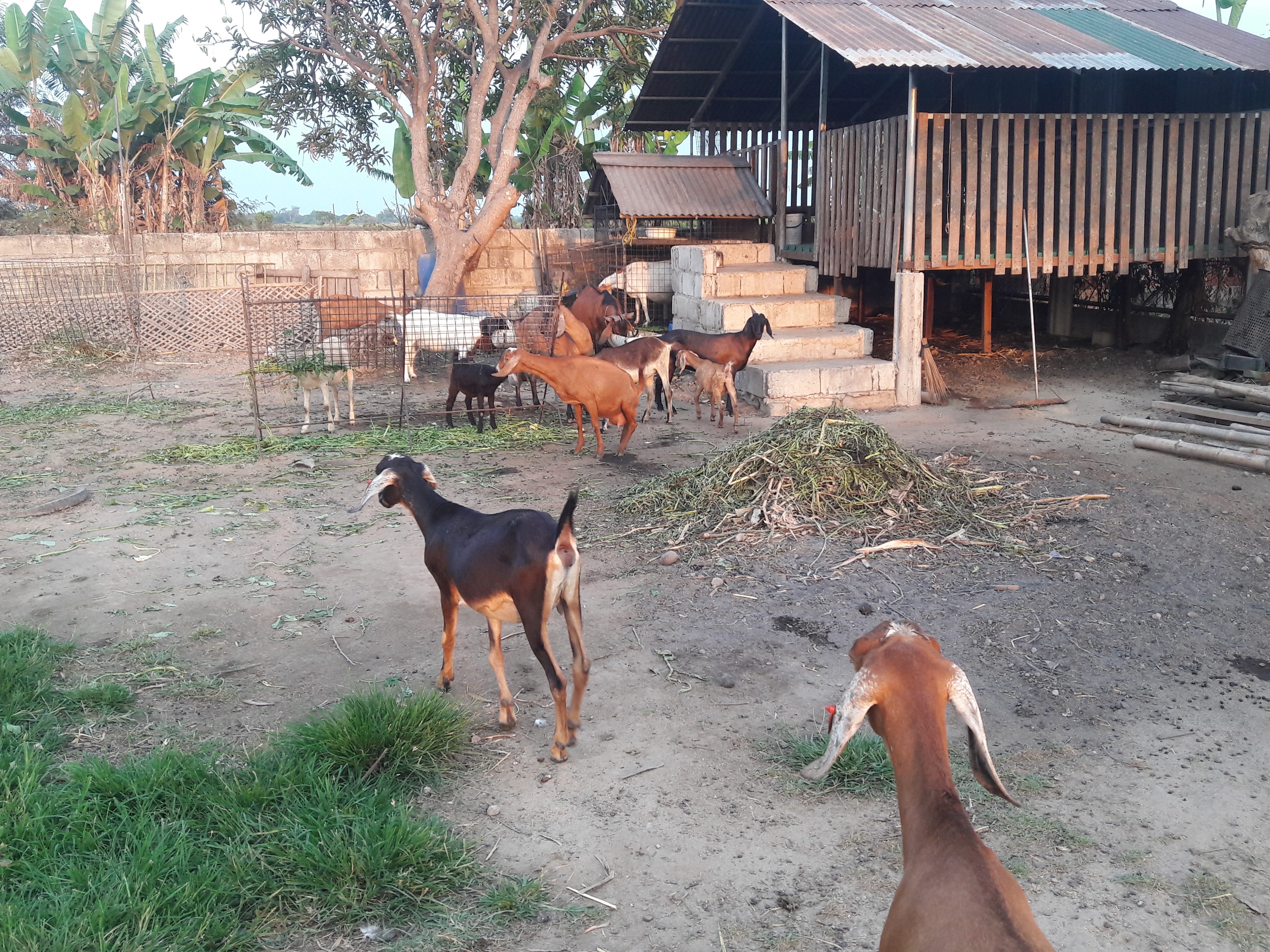 Aside from goats, there are also some animals like turkeys and chickens. I don't know if they were also ducks since I was not paying attention to the surrounding. I was busy taking photos. But before, they bought more than dozens of ducklings. And, sadly, most of them didn't survive because a typhoon was unexpectedly strong enough to weaken many of these animals on the farm.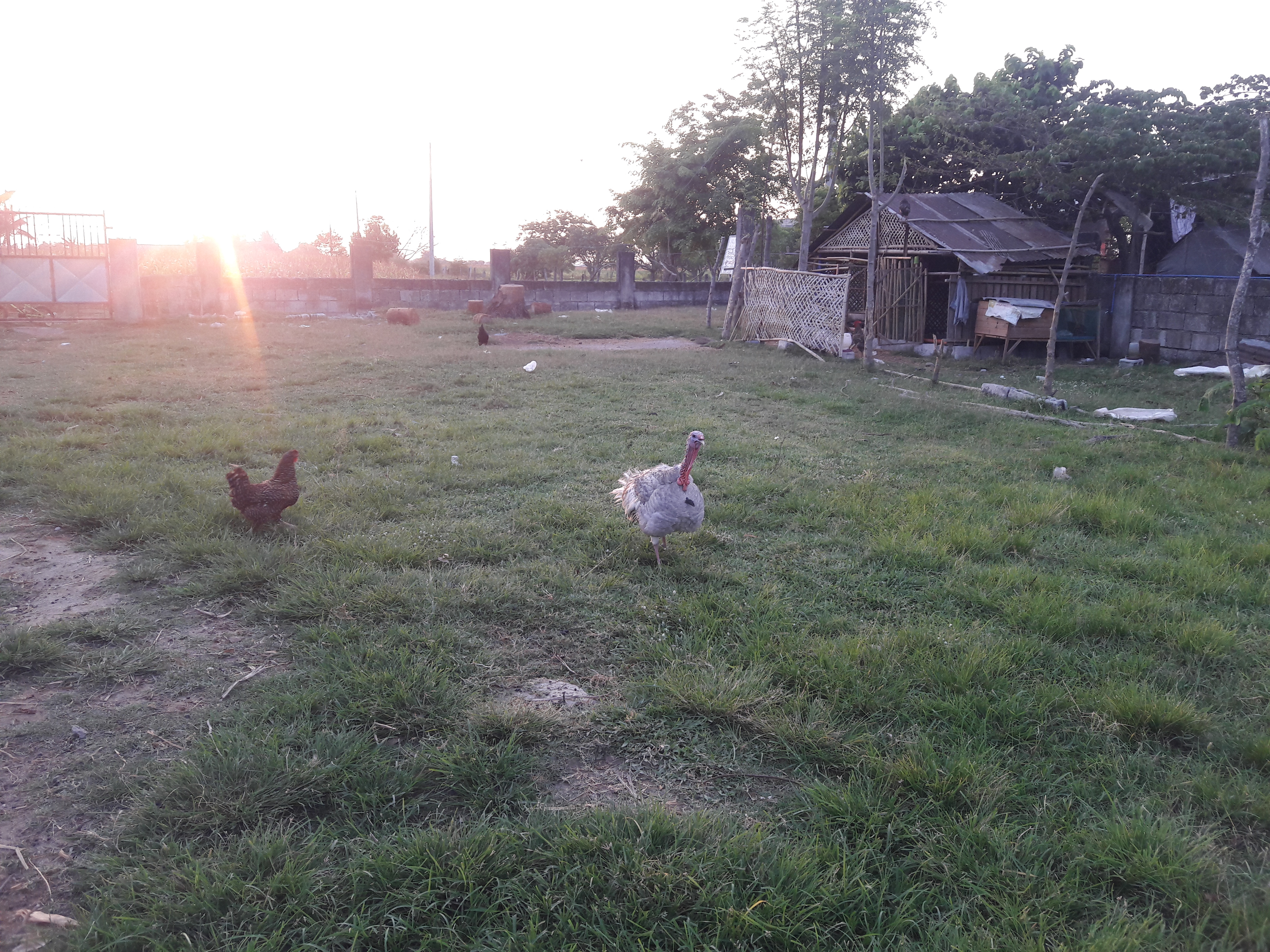 Look, that little house over the side is the chicken coup. We're glad to harvest organic eggs during these times since goods are quite a bit expensive from their usual prices. You know, this time of pandemic has changed lots of things not only in the way we live but also how we consume goods. I hope the economy can get better.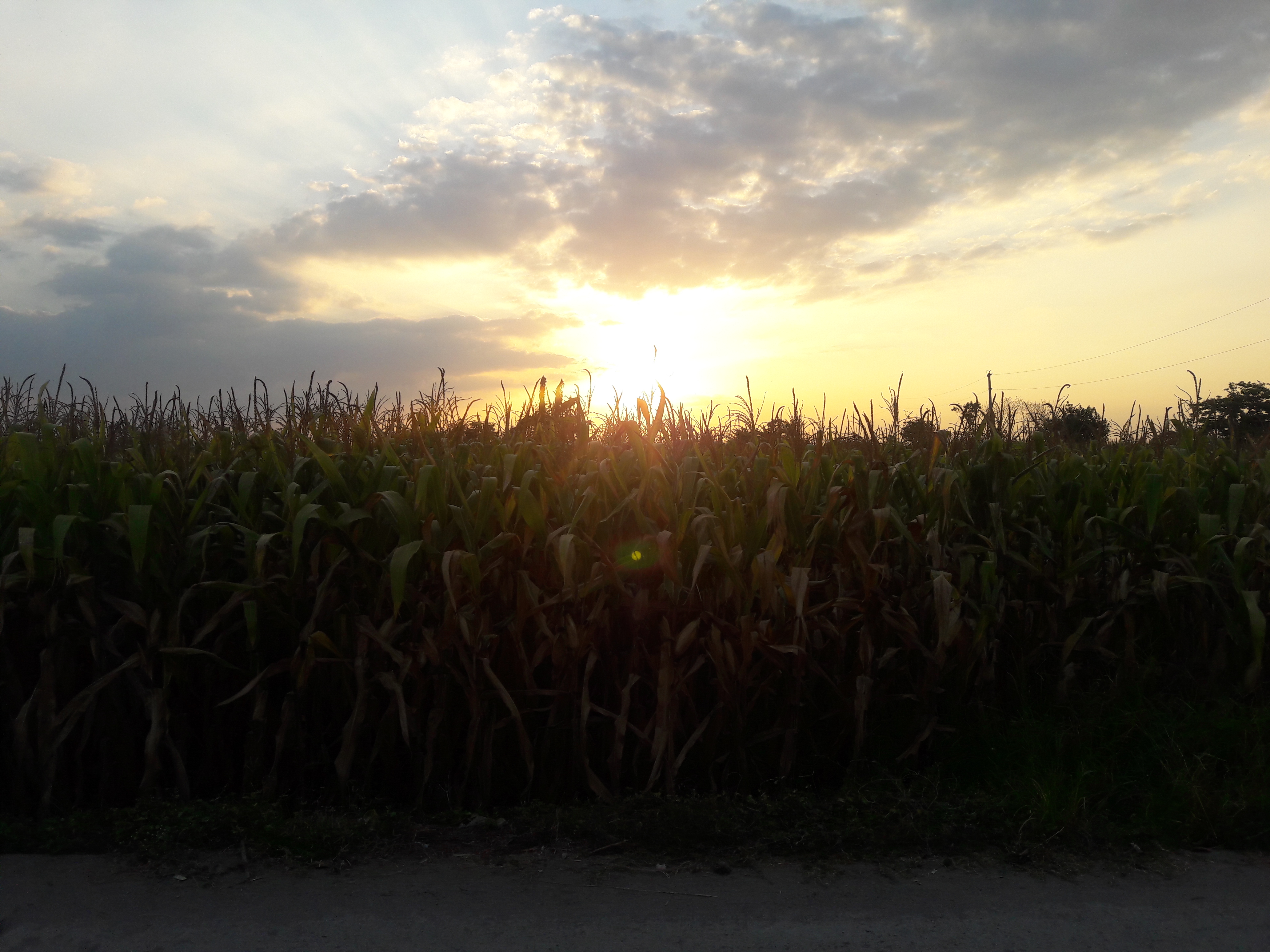 Now before going back, I took a shot of the sunset to mark the day. It's refreshing to be able to go out once in a while since the lockdown. And to appreciate everything around you is such a blessing to see. Amidst all the situation, there are still reasons to be thankful and be happy. I hope that in the coming months, the pandemic situation can get better.
It was blissful, and these are some of the moments that I can say it was peaceful for a moment. I wish to stay more for a few hours but it was getting dark so I had to go back home. Snap! Until then!
© __imawreader__ | inMobigraph