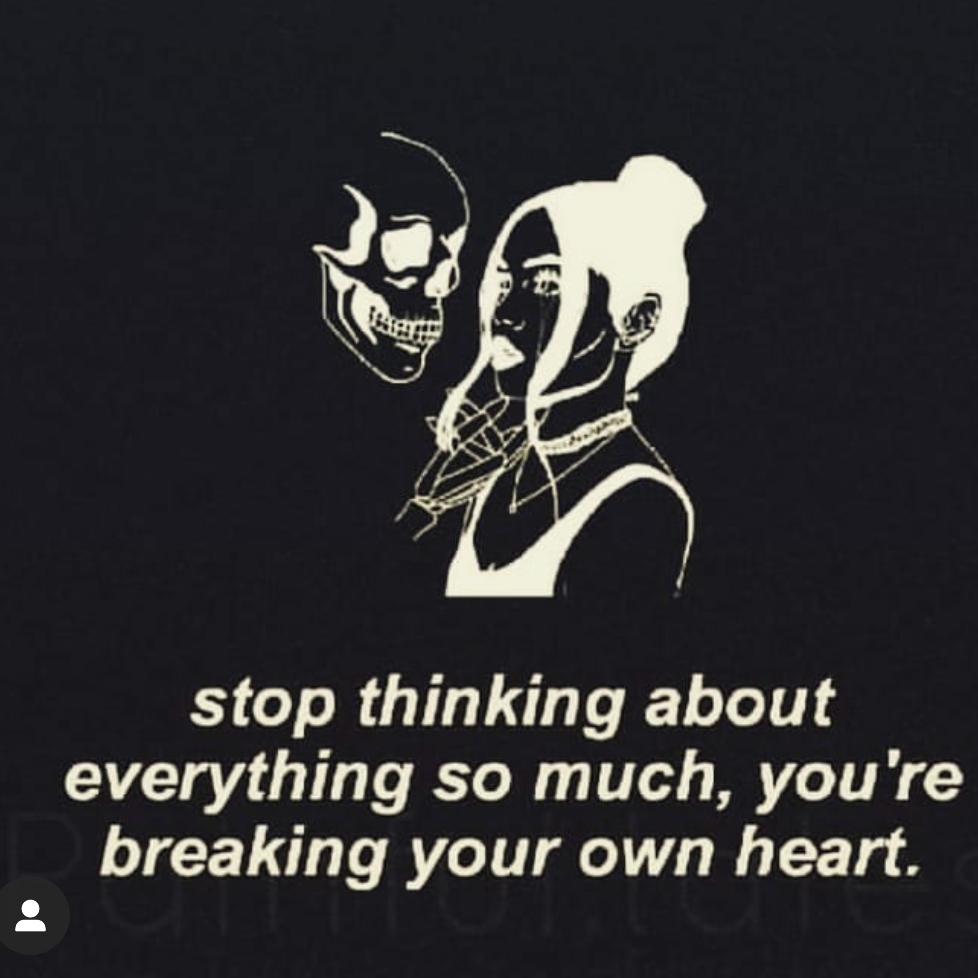 I got this image from my timeline on instagram and it resonates with a lot of things in my head. Sometimes we think too hard about problems and stuffs that makes our heart ache that we forget that thinking does not solve it at all but action.
We get so weak from thinking and not acting that we find it so hard to procure immediate solution to these problems. Rather all we do is think, cry and think again not leaving the dame cycle.
This image is telling us to stop that act if that id all we do. It's telling us that the more we think about everything surrounding our situation, the more down we will be and the more our heart will continue to ache.
Life is yo be taking one step at a time and not like a race because slow and steady wins the race and the lesser we think about this trouble we pass through the more active we will be towards finding the solution.
Image from instagram.