Dear Steemians, an affectionate greeting to you.
Today I have asked @ ideas.ram to allow me to introduce myself to you. My name is Fernando, I am a young mestizo bull that lives in the savannas of the eastern plains of Venezuela.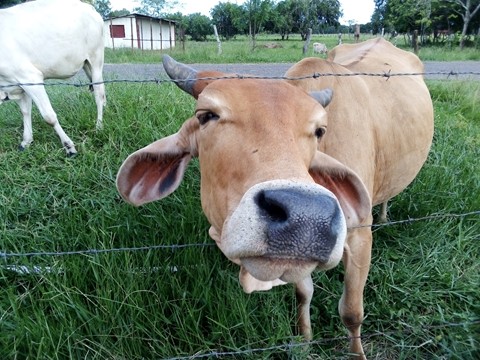 Hello! My name is Fernando, do not you think I'm very nice?

I tell you something about me, they call me Fernando and I am a handsome Venezuelan mestizo bull. I was born and live in the eastern plains of the Monagas State in Venezuela, specifically in the savannas of a picturesque and hot town called Las Alhuacas. My house is the Las Josefinas farm and my owner is José Gregorio. Jose Gregorio is a fan of baseball, his favorite team is Los Angeles Dodgers. My name is due to Mexican pitcher Fernando Valenzuela who played with the Dodgers in the 80s.
---
In Las Josefinas we live a few animals, among cows and bulls. Fortunately, my owners are dedicated to making artisanal cheeses and selling milk, so we have a quiet life in some way.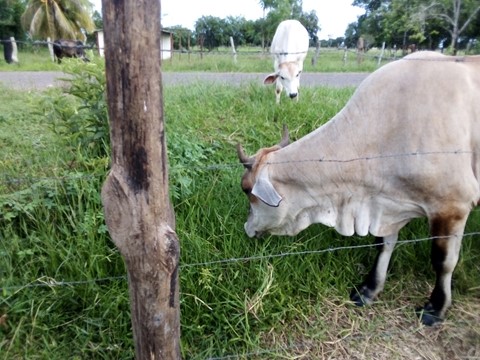 Here eating grass with some friends of the farm, taking advantage of the verdure of winter
I'm only 2 years old, bulls like me prepare to be stallions. A very pleasant activity, but one that requires us to be in good health and shape.
---
If you look at my face, my antlers are very finely groomed, I've been pretty flirtatious. The goal of this is to prevent us from getting hurt with other bulls when we are showing our attributes before the girls.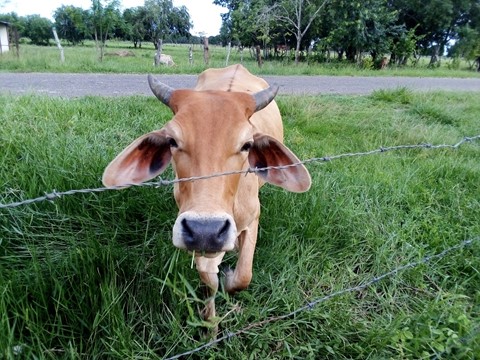 I like to have my photos taken, especially in profile so they do not see how fat I am
I am currently weighing about 400 kilograms, José Gregorio says that I still need to "grab" a little more weight. Here some photos to appreciate my corpulence.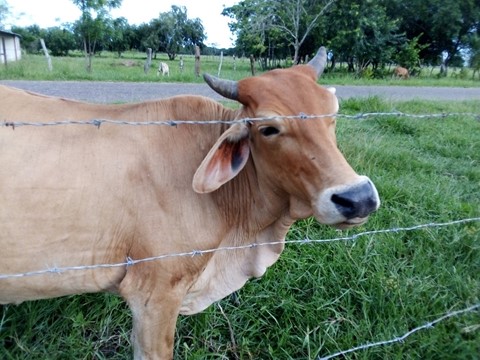 See my musculature, a real adonis for the cows of the farm hahaha
Do you know how I managed to develop?, eating only fresh grass. I do not understand why you humans like to eat so much animal meat. Truth that I am an example for children hahaha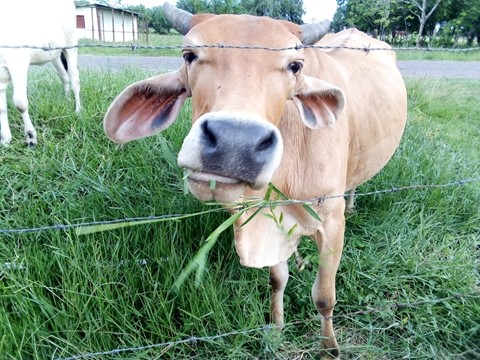 In full ruminant activity. Can you imagine how much I should eat to fill my 4 stomachs?

Photos: R. Aldana. Las Alhuacas, Estado Monagas. Julio 2019.
*
Device used: Huawuei Y5.