I'm not well.
Want to feel me like everyone, laugh, hug and joke like everyone, but I don't.
I sit with a mask, hiding, moving away from people who love me.
Why can't I be like the rest?
Why can't I be happy?
I lost motivation, I'm not the same person as 5 years ago.
I'm afraid of reaching a breaking point where I could go back to what it was so difficult to get out of.
Edición Adobe Lightroom.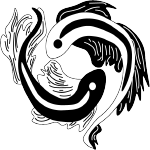 Tengo nuevo vídeo en mi canal de Youtube / If you want to watch my last video on Youtube click here:
También puedes apoyarme en TikTok, donde encontrarás vídeos y bloopers que no veras en ningún otro lugar.
Encuentrame como penaranda_ian