Author's note: I have previously released two books. I'm working on a third one, but I've been quite delayed. I will admit that my motivation to continue writing has been affected by all that has been happening in this pandemic. For the meantime, I will share about the characters of my story. They are all fictional characters. I created their images via artbreeder.com. I would admit to have these looks on my mind as I wrote the story. I will feature each character one at a time. Meet Sheila...
Shiela Alexandra Lancaster, though she prefers to just go by Shiela and forgo her last name altogether if given the choice, sadly that's not on the table given her "bloodline". Trained to handle otherworldly beings at a young age by her father, Shiela doesn't entirely know much of anything else other than "running the family business" and using her mother's legacy well. Will the appearance of an estranged blood relative help Shiela with the answers she seeks, or will it only endanger her very existence?
More characters to be featured soon.
My books are now available: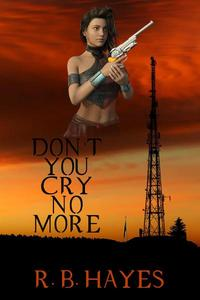 ---
DYCNM Book cover design by @viking-ventures
More credits: Commissioned Cover 1, part 3 - Viking Visual Art Tutorial
NB Book cover design by @ilovewintergem
---