INTRODUCTION
Special greetings to y'all steemians, feels good to be back with my diary of how the Sunday was a blessed one.
MORNING
Sabbath days are meant to be kept holy, I had gotten up to freshen up and attended an early mass. I soon left when it was over and went visiting my friend who has been I'll for a while. While I was there, other people came visiting so I left for home after a while.
AFTERNOON
During the day I had a long nap, got up later to make lunch, ate and did a few designs on my phone. By 5pm I went out to go watch soccer with a senior friend of mine.
EVENING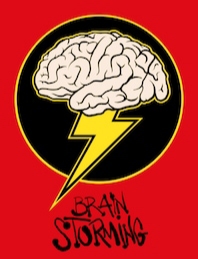 Brain Storming
On sunday evening I and my kid brother tried to brainstorm on a digital marketing proposal he is working on. I also tried to make more researches on tron, watch the news for updates and retired to bed because monday is going to be a long day for me.
CONCLUSION
Great sabbath day spent with God's directions, I hope you enjoyed reading through. So much gratitude for stopping by.
Special Mentions
@steemcurator01
@steemcurator02
@steemcurator03
@cryptokannon
@focusnow
Warm Regards,
@iamlynxie
STEEMIT
TO
GREATNESS


Subscribe :::Steemalive Website