Greetings, dear Steemians
Last year I posted my first trip to Araya after almost 20 years.
In this video, from that post, I explained the location and the route that we would take.

This time I was able to take better pictures.



Nothing changed for the better in a year or so. On the contrary, some services in the town of Araya are now even worse. But, we had a great time. It was my wife's idea to go with some of her colleagues and their children. We took our daughter this time (last year we went alone). I am glad we went. It was great to enjoy one of the best beaches in the region with nice people and good kids who rarely enjoy an outing or distraction.
As I have said in several posts, our children are growing up in a country marked by poverty, ugliness, and the most outrageous inflation, which makes us parents care only about urgent, survival-related things. Recreation has not been listed as one of those; therefore, our children get a lot of Nos to their proposals and needs.
Always trying to be objective and critical, I documented the good and the bad every step of the way. Good thing so far: the price of tickets, less than 5,000 Bs (the price of a candy)
We started with an unnecessary line to buy our barge tickets. By the time we arrived at the terminal (7:30 AM) there were just a few people waiting. Even though the boat company has already a pre-established limit in the number of tickets for people (they prioritize the cargo and family vehicles), they refused to start selling tickets until the vehicles were all in place.
That made us wait for 2 hours. By then, there were some 25 angry and impatient people trying to get their tickets first, regardless of their possition in the line: Typical Venezuelan occurence.
The boat took about an hour to get to Araya
Every minute of the trip was worth the effort. Beauty in every direction.


My daughter when she was told we had to fight in that line to get a ticket back home before going to the beach.

After a short while we were told we had to wait for the barge or boat to arrive shortly before our intended deprture and buy the ticket right then. So, we went to the beach.

This is the lamentable state of the roads and streets of the town of Araya. This bridge has been like that for some 20 years now. And the government boasts about the touristic powerforce we are!
As always, the water was cristal-clear.
We hit our heads with the iron bars of these improvised tents. Since I had a tooth pulled some days ago, I did not want to risk staying undr the sun for too long and insisted on renting one of these. It was relatively cheap, but we did not have too much cash (as you know it is hard to come by in Venezuela) and electronic payment was down.
As you can see, there was little infrastructure on the beach. Improvised tents where we could shelter from the sun. In the back you can see the state of the old buildings. There has not been a single project of investment in the last 20 years to provide visitors with basic facilities.
We did not want to ruin the trip, so we told them we'd figure out how to pay them and just went ahead and enjoyed the beach.
A picture of the ruins of the Araya fortress. We tried to climb up but the access is pretty rough to do it barefoot and there were reports of robberies, so we decided to spare ourselves the anguish of losing our cell phones.
The kids had the most fun. Our daughter has a hard time making friends. My wife's colleague's kids were the perfect match. They had a wonderful time and seeing them play and laugh was such a gift for our troubled minds.

Circumstances forced us to save money. Communications failed (phones, internet) and there was no way to pay for the "roof" or anything else we purchased, if we decided to. We ended up calling a friend and he made an on-line payment from his home. Thus, we ended up paying for the roof and only 2 beers (that's how much our friend could loan us) and every adult drank exactly half a beer each.
While we waited for out boat back home, these local kids were showing off their diving skills.

They even boarded the barge and jumped from it some meters into the sea. Aparently they do this all the time, if the national guards are not looking. If they are caught, they arrest them and shave their heads, that we were told.
The jumpers
Thank you for your visit. We hope you enjoyed the post.
all images taken with our smart phones (Blue R1 and MotoG3)
---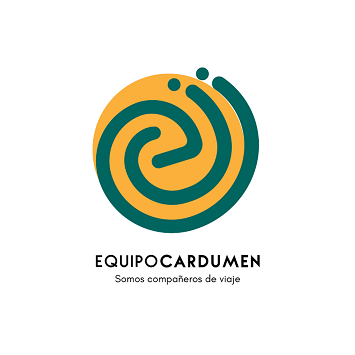 Visítanos en: www.equipocardumen.com.ve