#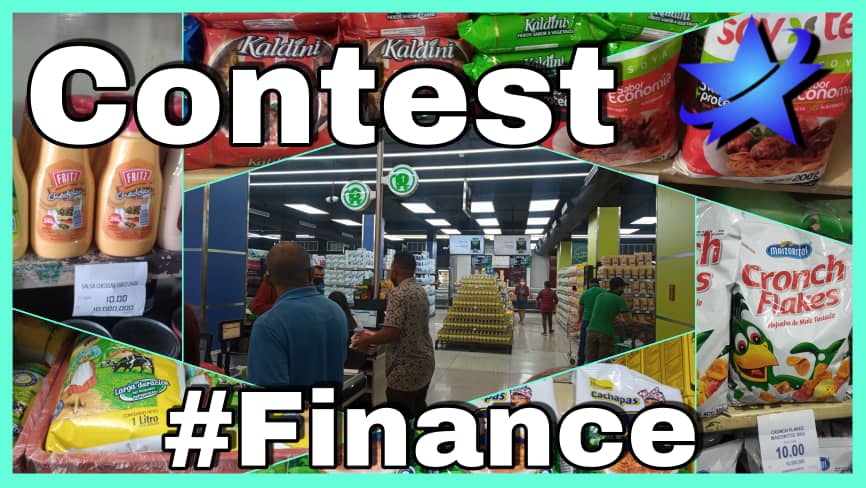 #
Saludos queridas Estrellas de Steem, en esta oportunidad queremos traer un concurso relacionado con finanzas todos los días tenemos que administrar los recursos económicos para satisfacer nuestras necesidades básicas de alimentación, aseo personal y compras cotidianas relacionadas con nuestro hogar, es por ello que deseamos ver como esta la economía en tu pais o ciudad de origen, podrías mostrarnos cuales son los lugares de preferencia en donde haces tus compras cuales son los precios de los productos que consumes, cuales son los productos que mas compras, e incluso podrías mostrarnos comparaciones de precios de productos en diferentes establecimientos, para esto es importante que tomes en cuenta que debes compartirnos fotos relacionadas con los productos, establecimiento y tambien que puedas darnos una referencia de ubicación según Google maps o otra aplicación que indique la ubicación.
---
Greetings dear Steem stars, this time we want to bring a contest related to finances every day we have to manage economic resources to meet our basic needs for food, personal hygiene and daily purchases related to our home, that is why we want to see how is the economy in your country or city of origin, you could show us which are the preferred places where you make your purchases, what are the prices of the products you consume, which are the products you buy the most, and you could even show us price comparisons of products in different establishments, for this it is important that you take into account that you must share photos related to the products, establishment and also that you can give us a location reference according to Google maps or another application that indicates the location.

Reglas:
#
Rules:

#

Premios / Awards:
#
1er Lugar (1st Place): 10 Steem
2do Lugar (2nd Place): 6 Steem
3er Lugar (3rd Place): 4 Steem

Concurso abierto hasta el Lunes 11 de abril del 2022 (23:59pm VEN).
Contest open until Monday, April 11, 2022 (23:59 pm VEN).
---
PARTICIPA / PARTICIPATE
¡Exprésate y sé creativo! / Express yourself and be creative!
Cc. @steemcurator01, @steemcurator02, @steemitblog, @pennsif, @disconnet.
Suscríbete y ven a formar parte de ***Stars Of Steem.***

> Subscribe and come join Stars Of Steem.

*Te esperamos en el canal de discord de la comunidad / We are waiting for you on the community discord channel:
https://discord.gg/SB5rEwuQch*

---
---