Listen up everyone-- we live in a world that is too full of "can't's", "buts", "if only's!"
---
---
Excuses to the moon and back of why we THINK we cannot achieve things, why we are fearful of failing and why we avoid or struggle with the idea of success.
If we are succeeding now, does that mean we'll 'come down' later?
Doesn't a climb have a downside?
If I just don't try, then I can't fail and surely that is better than embarrassment?
We have brick and mortar walls inside our brilliant minds, built up strong and high, protecting our limiting belief sets with all this negative self-talk and doubt that hold us back from what we can accomplish if only we BELIEVED in ourselves!
🌟Do you ever feel that way?
🌟 Do you ever find your mind making up excuses for why you ""can't"* do something?
🌟 Maybe you're too busy?
🌟 Maybe you don't know how?
🌟 Maybe you wish you could but unfortunately it's just not something you have the guts to take on?
"Sound familiar?
Too many of us feed these ravaging beasts in our minds that are keeping us from progressing and growing into what we could become if we only pushed the fear aside.
The thing is, those beasts are never going to stop begging at our front door if we keep giving them attention and food for thought!
🌟 What is something you wish you could do right now?
🌟 What obstacles do you see in your way? Write them all down!
🌟 Ask yourself, are you talking yourself out of doing something because you're afraid to fail?
🌟 Why are you afraid to fail? What's the worst that could happen? Write it down!
🌟 Follow your fear trail until you see what is really keeping you from taking that chance!
🌟 Now, for every reason why you "can't", write yourself 2-3 reasons why you can!
When we let our fears get in the way, it can be easy to avoid or ignore our full potential but I encourage you to break down your walls and see what you're fully capable of!
If I listened to that voice inside of my own head, I guarantee you I wouldn't have done (or continue to do) 80%+ of what I do... this very photo is a prime example of that!
Last year, I was asked to help cater a yoga teacher training but I had a long list of reasons why I couldn't... one of the biggest was that it fell on my birthday and I didn't want to be busy during that time... this photo is from my birthday, lounging in an infinity pool overlooking the jungle at that very yoga retreat. Not so bad huh, mind?
My point is, our minds will always have a reason for us, if we give it the attention.
♥️If you can dream it you can achieve it so don't give up on yourself! ♥️

Love,
Cece 😘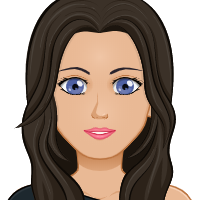 What did you miss from me? Here's what I've been up to lately:
Game Time Greens
Winner Walnut Wraps
Cleansing Coconut Curry
Easy Veggie Zoodles
Triple Bakon Vegan, GF Burgers
Plantain Bakon
You Should Go and Trust Yourself!
The Art of Saying No!
How to Make the Best Birthday Tacos!
Are You Accidentally Sabotaging Yourself?
Empath Survival Techniques