The best thing is, you can make this recipe an easy, quick dinner on a week night!
---
---
Okay, I know what you're thinking. This recipe looks like it could take a long time to make and you know, that could be true buttt... it doesn't have to be!
Meal Prep:
In this recipe I give you the ingredients to make a super herby sauce in the slow cooker. You can do this ahead of time and save it in the fridge or freezer for one of those nights where you just need a quick dinner! You can also do that for the "meat".
Pro tip: instead of slicing and dicing, just pulse the sauce ingredients and throw them into the slow cooker, walk away and wait for it to slowly turn into deliciousness!
Peeling and steaming the eggplant is really fast and easy so you can do that in a giffy! (You don't even have to peel it if you don't want to but sometimes the skin is a bit tough!)
Opening an avocado and slicing it -- what? 2 minutes tops?
Skip the coconut cream if you're really rushing-- no one will know (or replace with vegan sour cream and add after it comes out!)
There you go, this meal just became fast and easy for you if you were wanting something delicious that won't take long, this is now your new friend!
But for the rest of you-- here's the full recipe!
---
What You Need:
---
For the "filling"
3 eggplants (peeled and sliced lengthwise)
1 avocado (optional)
For the spicy "meat"
Use 1 cup of walnuts and 1 cup of sunflower seeds if you want more "meat"
½ cup walnuts (soaked overnight)
½ cup sunflower seeds (soaked overnight)
1 tbs Bragg's liquid aminos
1 tsp cayenne pepper (omit if you don't like spice!)
1 tsp pink Himalayan sea salt
For the sauce
4 tomatoes (diced)
½ yellow onion (diced)
½ yellow bell pepper (cubed)
½ red bell pepper (cubed)
2 pieces of basil (finely chopped)
2 twigs of rosemary (remove the stems)
2 cups spinach (chopped)
1 tsp pink Himalayan sea salt
1 tsp pepper
4-6 garlic cloves (minced)
For the cream on top
1 cup coconut cream
1 tsp pink Himalayan sea salt
1-2 cloves garlic
1 tsp coconut oil


---

What To Do:

---

Put all of the sauce ingredients either in a saucepan with some coconut oil or in a slow cooker on low if you have lots of time.
(I put my sauce in the slow cooker for most of the day to get it to be extremely flavorful!)
Preheat the oven to 350'C
Peel the eggplant and slice it into thin lengths
(start from one end with the knife (longways) and continue to the other to make a long "noodle")
Place the eggplant slices in a steaming basket over hot water for about 3 minutes so the "noodles" tenderize a little bit and set aside for now.
In a food processor, pulse your "meat" ingredients together until you get a gritty texture you can sprinkle all over.
Cut the avocado in slices and set them aside.
Throw all of the cream ingredients in a blender until smooth then set aside.
Prep a baking tray with some coconut oil or wax paper and start making the lasagna layers.
Lie one line of eggplant slices on the bottom of the tray.
Top the eggplant with avocado slices. sauce, "meat", spinach and then start again with another row of eggplant.


---

---

Repeat this process until you have no more eggplant left.
Pour any remaining sauce onto the top.
Smooth over the cream evenly on the top and sprinkle with the "meat"
Bake for about 15 minutes
(Remember the eggplant already got a head start, the sauce has already married together and avos don't need to be cooked at all!)


---

Isn't it weird to cook avocados?
I usually eat them raw or all mixed up in one thing or another but playing with grilling them and baking with them and making them into chocolate pies has been super fun. The avocado is so nutritious and so versatile, why not?
💚PS:💚
This is a low carb recipe so that's why these ingredients have been selected but feel free to add vegan cheeze onto it if that's going to make you smile!
Enjoy!
---
Love,
Cece 😘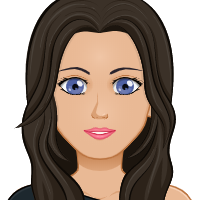 What did you miss from me? Here's what I've been up to lately:
Feel Good Crispy Kale Chips
Make Me Strong Super Spinach Salad
Stuffed Avocado Boats
Sugarless Super Snacks for Super Bowl Sunday
Mind Mapping Yourself Out of Limiting Beliefs
Game Time Greens
Winner Walnut Wraps
Cleansing Coconut Curry
Easy Veggie Zoodles
Triple Bakon Vegan, GF Burgers
Plantain Bakon
You Should Go and Trust Yourself!
The Art of Saying No!
How to Make the Best Birthday Tacos!
Are You Accidentally Sabotaging Yourself?
Empath Survival Techniques