This is one of the most deliciously unsuspecting recipes I've ever popped out!
---
---
Yeah, I know that's a really big claim but this salad caught me seriously off guard which is why I thought it would be perfect to share it for @lenasveganliving #fruitsandveggiesmonday!
Here's what happened...
I had just made some coconut yogurt and was staring at it thinking... "what do I do with you?" when the cabbage caught my eye.
When I was wandering around Greece A YEAR AND A HALF AGO, I ended up buying this really cool handheld grater/peeler that makes harder veggies into strips and so, wanting to use the thing I bought and had never used yet... this salad was born!
I kept going into my fridge to see what else might be able to go through the slicing machine and before I knew it, I had a huge bowl that predicted itself being enjoyed to the very bottom somehow by making sure I made enough.
---
---
What You Need:
⅓ green cabbage
½ red bell pepper
½ yellow bell pepper
½ cucumber
3 carrots
1 cup cherry tomatoes
1 cup acorn squash (steamed)
1 cup snow peas (steamed)
1 head broccoli
½ cup roasted pumpkin seeds
Sauce
1 lemon
½ cup coconut yogurt
Garlic salt


---

What To Do:

---

1) Steam your squash and snow peas for a couple of minutes until they become tender. When they are done steaming, set them aside to cool
(I steamed mine separately to make sure I didn't overdo the peas)
2) Chop up your cabbage, carrots, bell pepper, cucumber and add it all into a big bowl
(I used the grater I was talking about earlier to make everything into long, thin slices)
3) Cut up your tomatoes and broccoli and add them to the bowl
(I quartered the tomatoes and sectioned off the mini trees into bite sizes for the broccoli)
4) In a separate bowl mix together coconut yogurt, lemon and garlic salt and set aside
5) Cut up the snow peas and squash into bites and add them to the big bowl
6) Pour the sauce all over the contents of the big bowl, stirring and making sure everything gets covered
7) Top with roasted pumpkin seeds
---
Maybe it's because my homemade coconut yogurt was seriously boss mode or maybe it's because everything tasted better with my tool I carried all the way home from Greece... I don't know what it is but this salad is now going to be one of my go-to's!
Hope you like it!
---
---
You definitely don't need to grate it like I did, you can use a normal cheese grater or just cut your veggies into bites and toss them in the sauce!
Love,
Cece 😘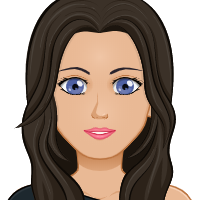 What did you miss from me? Here's what I've been up to lately:
Something Like Ratatouille
Not Your Plain Ol' Veggie Tray
Feel Good Crispy Kale Chips
"Meaty Lasagna"
Make Me Strong Super Spinach Salad
Stuffed Avocado Boats
Sugarless Super Snacks for Super Bowl Sunday
Mind Mapping Yourself Out of Limiting Beliefs
Game Time Greens
Winner Walnut Wraps
Cleansing Coconut Curry
Easy Veggie Zoodles
Triple Bakon Vegan, GF Burgers
Plantain Bakon