Ever wonder why Popeye was eating so much spinach? This stuff is a strengthening powerhouse!
---
---
I decided on my birthday to do a bit of a low carb/sugar cleanse (I'm not talking white sugar laden candy, sugars are in most of the foods we eat from breads to fruits to well, you name it!) As you might know, I actually eat a lot of fruit so, what was I going to do?
Food is my art and I just can't be having any boring or tasteless food!
I was feeling rather hungry as I removed a lot of the carbs I usually rely on and so, I ordered 2 kgs of organic spinach from a local farmer and picked up all of this little boy's basket of avos.
I figured if it worked for Popeye, it must be good enough for me but no wayyy was I going to just eat spinach on its own. (See above about boring not being allowed here!)
So, spinach and avos it is everybody!
In my last post where we made stuffed avocado boats, I told you about the benefits of avos so now let's take a look at spinach!
Spinach:
Spinach is one of the richest veggies in Vitamin K (bone health)! It's also packed with vitamin A, vitamin C, folate, manganese, magnesium, iron, calcium and vitamin B2.
Nutritional composition of 100 grams of spinach:
3.6 grams of carbs
23 calories
2.9 grams protein
0.4 grams sugars
2.2 grams fiber
0.4 grams fat
Which makes it perfect for anyone on a low carb, candida or keto diet!
What You Need:
---
A lot of spinach (I can't even give you an amount, just use a lot!) 💚
2 ripe avocados
Handful of cherry tomatoes
½ cucumber
½ red bell pepper
1 tbsp hemp hearts
1 tbsp tahini
Sesame garlic sauce (or your favorite dressing that does not contain sugar😉)
Juice of 1 lime


---

What To Do:

---

1) Wash the spinach leaves and dry them (either with a clean cloth or a salad spinner)
2) Cut the onion, cucumber, bell pepper and cherry tomatoes and set them aside
Pro tip: using a serrated knife to cut the tomatoes from side to side makes it a lot easier to cut through their skin and avoid cutting yourself!
3) Cut the avocado in half, remove the pit then cut from side to side making a tic-tac-toe type of design in the fruit (cut 2 to 4 lines horizontally and the same amount of lines vertically) then use a spoon to scoop it all out. Put it in with the veggies.
4) If you have store bought tahini just take a big spoonful and put it in a bowl (if you're like me and get to make it from scratch, well see another post all about that)
5) I used a homemade dressing that's sesame, ginger, garlic and olive oil. Mix the tahini in with this and pour in the lime juice. Mix it all together.
6) Now in the big bowl mix everything together and top with hemp seeds!
---
---
Love,
Cece 😘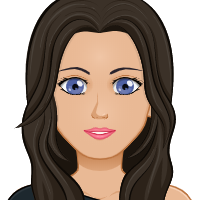 What did you miss from me? Here's what I've been up to lately:
[Stuffed Avocado Bo Boats])https://emit.com/hive-177682/@heart-to-heart/stuffed-avo-boats-come-on-board-vegan-gluten-free-keto-paleo-low-carb)
Sugarless Super Snacks for Super Bowl Sunday
Mind Mapping Yourself Out of Limiting Beliefs
Game Time Greens
Winner Walnut Wraps
Cleansing Coconut Curry
Easy Veggie Zoodles
Triple Bakon Vegan, GF Burgers
Plantain Bakon
You Should Go and Trust Yourself!
The Art of Saying No!
How to Make the Best Birthday Tacos!
Are You Accidentally Sabotaging Yourself?
Empath Survival Techniques