Happy Super Bowl Weekend everybody! Skip the pre-packed lettuce and whip this up to have on the table!
---
---
If you even just scan through my profile you'll soon see that I am more of a pizza, pasta, sandwich, burger, brownie type of girl than well, a salad orderer so, Super Bowl Sunday was one of my favorite days for snackage.
That said, I have an extremely unhealthy past when it comes to food (cough I'm looking at you bacon cheeseburgers!)
I KNOW the feels of wanting something delicious to snack on while watching the game (or well, really, any time.). My friend got me a job at a fast food joint when I was in university so I could get junk food cheaper... Look, what I'm saying is I get it.
Here's the thing though, at a certain point in my life I decided to change my diet and lifestyle so, in order to be successful, I studied and practiced and watched and read and put my whole heart into making healthy food delicious!
I wouldn't even really call this a salad. It's much more than a salad. It's like a healthy dose of fat that looks really pretty on the side of your main dish and beats the footballs out of packaged lettuce and store bought dressing!
If "salad" really super isn't your thing, you can try these "Winner Walnut Wraps" which are a fun finger food to serve to your guests as well!
I'm just saying (throwing it out here) I always felt super tired and groggy after the typical finger/snack foods that are common at a Super Bowl Party... then what happens? We chug down some beer or shots to wake back up-- hey, do your thing but, I'm here to tell you that these recipes will have you feeling great without the bloated tummy!
Let's make it!
What You Need: (4 servings)
---
Step 1:
½ red bell pepper
½ yellow bell pepper
½ yellow onion
3 garlic cloves
1 tbsp coconut oil
1 tsp pink Himalyan sea salt
½ tsp black pepper


---

Step 2:

1 ½ avocados
2-3 sprigs of basil (only use the leaves)
¼ cup chives
Juice of 1 lime


---

Step 3:

⅓ red cabbage
1 head broccoli


---

Step 4:

5 sticks of asparagus


---

What To Do:

---

Step 1:

Chop everything from step 1 up into small pieces (don't worry too much, it's getting pulsed in a processor later)
Put the olive oil in a skillet on medium heat and add everything to it
Mix around for a couple of minutes (about 5)
Remove from heat and set aside


---

Step 2:

Put the avos in a food processor with the basil and blend until smooth.
Add in the mix from the skillet and pulse together.
Add in the chopped chives towards the end so they stay in pieces.
Set aside.


---

Step 3:

Chop the cabbage into long pieces by cutting it down the center and then turning the cut side onto the cutting board and cutting from the edge in. You're going to get cabbage like noodles. Do this for ⅓ of the cabbage then put the "cabbage noodles" into a steaming tray and steam over hot water until they become tender. Remove from heat and put into a bowl.
Chop the broccoli into small pieces and put in a steaming tray for about 5 minutes. Remove and add into the bowl with the cabbage.


---

Step 4:
Mix in the sauce with the cabbage and broccoli and top with some more chives and the steamed and chopped asparagus.

---
For extra protein (you already have protein in here) but for even more, add tempeh or tofu!
---
Happy Superbowl Sunday everyone! Drive safe!

Sending plant based love as always,

Love,
Cece 😘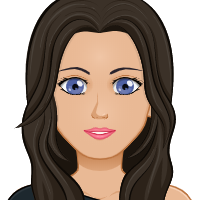 What did you miss from me? Here's what I've been up to lately:
Winner Walnut Wraps
Cleansing Coconut Curry
Easy Veggie Zoodles
Triple Bakon Vegan, GF Burgers
Plantain Bakon
You Should Go and Trust Yourself!
The Art of Saying No!
How to Make the Best Birthday Tacos!
Are You Accidentally Sabotaging Yourself?
Empath Survival Techniques

Posted via neoxian.city | The City of Neoxian