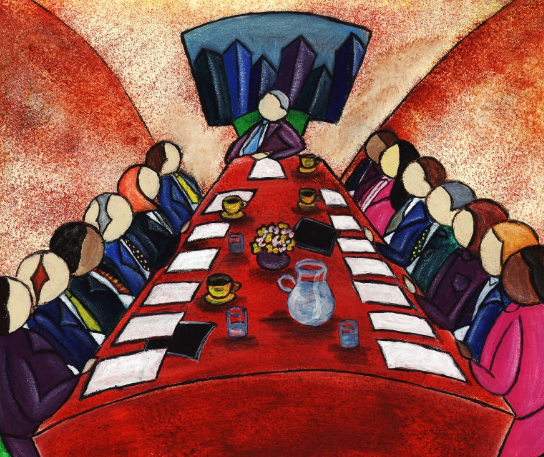 The Crypto space has been a bustling ground for experimentation of decentralization, but much of the building has stemmed into experiments with economic models and transparency ventures. This has led to many startups utilizing tokens to as a means to showcase transparency of capital spending. Though, this activity has been limited by the heavy volatility of ETH.
It was alright for startups to hold ETH when it was pushing upwards 20% week after week, but in an unpredictable market, most tokenized projects have simply liquidated their holdings, thereby limiting the benefit with which a startup can shed transparency over its cashflow. To combat this dilemma, STP Network created Proof of Business, a transparent on-chain verifiable framework which showcases the legitimacy of a company's cashflow.
Given that the Crypto market is running into a dilemma where most projects never materialize into self-sustaining operations, and merely survive by dumping ICO funds or their native token, Proof of Business could be a new go-to framework for startups that want to stand out of the crowd and prove that they genuinely have a desirable product being used by a paying clientele.
What is Proof of Business?
Proof of Business is a framework in which STP's lead developer, Block72, utilizes a portion of quarterly revenue to buy-back STPT tokens on the secondary market and then permanently locking these tokens in a publicly viewable address.
First and foremost, this framework holds important benefits for STPT which are unseen in other tokens. STPT is a genuine utility token used in:
Token Protocol app: An app used by popular projects for user exposure through engagement activities like airdrops
Staking: STPT stakers get access to benefits on Token Protocol
MTO: A discounted token sale of liquid projects, for STPT stakers, executed through Token Protocol.
Despite having great utility, the token is susceptible to market sentiment, as is the case with the current market downturn. Such situations lead to volatility which may limit incoming user interest, and lead to a sell pressure from token holders who may not be able to access new liquidity. Proof of Business is a powerful and effective solution to this, given that STPT is one of the projects to remain above token sale price. The impact of Proof of Business is clear once accounting for the numbers:
Over 17.5M STPT has already been bought back and burned under the Pob framework
An additional 15.6M STPT has been burned through STP's MTO and dynamic unlock initiatives
A new burn, announced on Dec. 17, could cause a buy-back of as much as an additional 25M STPT
Primarily fueled by the PoB framework, nearly 33.1M STPT, which is 4.7% of circulating supply, has already been bought back from holders. The new burn could push the figure to 58M tokens, or 8.9% of circulating supply. All this has been achieved in just a few months of STP token's existence.
Due the incredible burn rate driven by the Proof of Business framework, STPT has managed to burn more of its circulating supply than even Binance, which has been around for over 2 years.
Why Proof of Business Works?
The Crypto space is crowded with thousands of tokens given the ICO mania of 2018. It can be difficult for projects, with legitimate usage, to stand out. This makes it easy for even great developments to get lost in the noise, and thereby be forced with limited recognition.
STP Network has one of the largest communities in the space and this can partially be owed to the transparency associated with Proof of Business.
Projects that have a real cash flow and do not survive by simply dumping their native tokens can now adopt this framework and show that can stand on their own feet, in a transparent manner. This leads to:
Traction from new community members, as evidenced by STP's huge, engaged communities
Easier listings as exchanges seek growing business-driven projects, and STPT's presence on some of the largest Crypto- and fiat-exchanges evidences this
Collaboration opportunities with other successful projects, as shown by STP Network's engagement with the industry's top funds, businesses, DApps, and products
Proof of Business is Community-Centric
While financial watchdogs make sure businesses listed on stock exchanges showcase audited financial reports to stakeholders, Proof of Business reflects these benefits without involving middlemen like auditors and the government. Thus, by using Proof of Business, STP Network has retained the spirit of decentralization, as is desired by the Crypto community, while making sure users are able to assess the legitimacy of the work being done by the people issuing the tokens they hold.
Rather than communities having to hope that the project is succeeding and speculating without any tangible knowledge, Proof of Business gives insight into the success of a business, while utilizing the benefits of blockchain technology to lock or burn tokens in a transparent manner.
The benefits of the project's success are passed to the user, and the verification is made possible in a non-custodial manner.
Connect with me:
Crypto News Blockstack ICO Best IEO List Algorand ICO Elrond ICO Crypto Airdrop List DAO Maker Blockchain Lawyers Cryptocurrency Bounty How to Store ERC-20 Tokens Comparing Best Hardware Wallets