Hello Assalamualaikum and a very good Day to everyone out there from different parts of the world.
I have been missing to say hello to the diary in which i have been writing regularly and always forget to pay my regards to the Diary :p
Back with another interesting Diary Game and this day today, It was really full of Experiments
So without any further delay,
Lets begin with today's diary game post ❤️❤️
WAKE UP CALL
Last night when i slept, i put my phone right by my side and had set 5 alarms with gap of 5 minutes only :p
This was the first experiment of the day
I did this because today i wanted to wake up Early in the morning to go to running.
Went To Running at 8:30 am
When i was leaving from home, i kept it in my mind that i will make some clicks of flowers and the ground but halfway to the ground it came in my mind that i have left my cell phone at home. So i could not capture any image :(
It was a good experiment and i completed non stop walk for 1 km and and then i ran for 2 kilometres further.
This gave me a very good start to my day and i was energetic throughout the day ❤️❤️
SHOWER AND BREAKFAST
After coming home from ground, i took shower as i was quite sweaty and could not even breathe after that run hahaha :p
Then after getting fresh, i had a healthy breakfast as always prepared by my mother :p
Afternoon Activities
When we were all sitting together, getting bored and had no activities to do, i again thought of doing an experiment :p
I read @hassanabid 's post and then i tried to help my mother somehow and prepare some food for the family :)
So i went to the mart, brought some stuff and started preparing Macroni :p
I did this experiment well and made this yummy looking macroni ❤️❤️
Picture of the macroni that i made
All the experiments were going so well so i decided to finally take another challenge and started making my contest post :p
The Contest post
Initially i had a lot of ideas in my mind, but then i picked the best and the most attractive idea from them and decided to keep that as the basis of the contest.
This idea in my mind, told me that i will attract the new comers, i will gather the old users, i will bring those who are there in the technology and also i will bring fun creators and all others who are posting on steemit.
So i made this idea as final and created the contest❤️❤️
EVENING EXPERIMENT
This is the one that most of you don't know about :p
I used to play as a striker till now but today as we had set the full field and the field was way too long to play football, i made an experiment of playing as a midfielder and this, this really caused me trouble :p
I couldn't run back n forth but i did great in the most part of the game.
I failed because we conceeded a goal due to my error :p
An image of our football ground
Night Story
On the way back to home, my father picked me and my brother up and we went to try a newly opened restaurant in our society :p
It was another experiment of the day and we really enjoyed the food there :p
A picture of promotion of a restaurant
Writing today's Diary
Now after getting done with everything, i sat to write my today's diary game.
I am now done with all my activities :)
And here i end my diary game post :)
I have also designed a new picture or the SteemPakistan community :)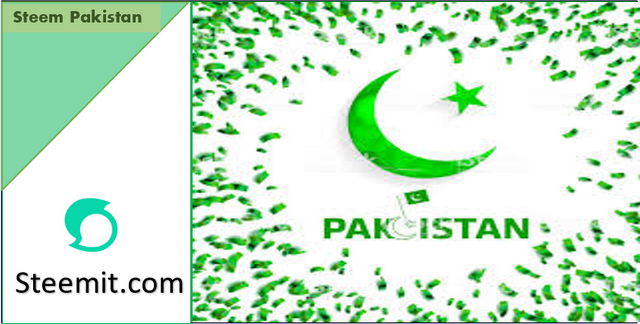 A community dedicated to producing quality content and represent all Pakistan Active Steemians.
Subscribe Steem Pakistan
WE ARE STEEM PAKISTAN


Subscribe :::Steemalive Website