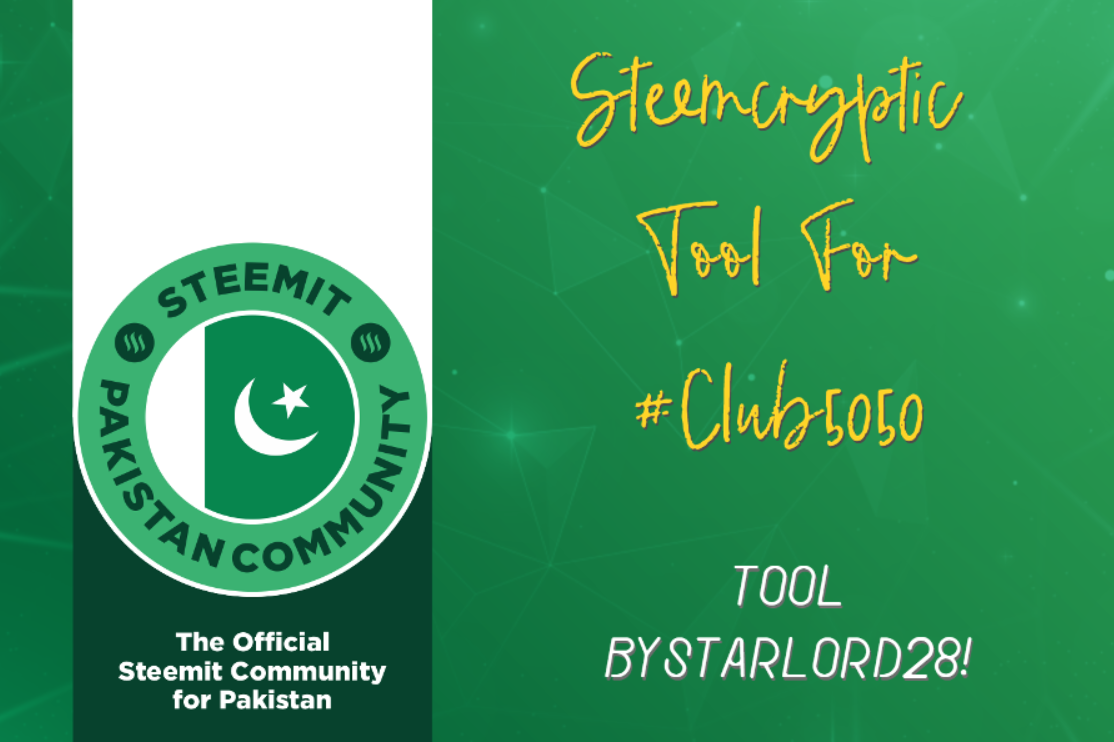 Hey Everyone, This is @Haidermehdi. The Current Country Representative Of Pakistan! I am very happy to see all of you again!
I am here to introduce you all to a new update in the Steemcryptic by Starlord28, Our brother from India❤️
So First of all, Let's not forget to give him a round of applause for his amazing efforts!
Well done @Starlord28 👏🏻👏🏻👏🏻👏🏻
Steemcryptic is a tool that can well be used for so many purposes but the latest update in it that was made for #club5050 is heart winning. I came to know about this update a few hours ago and thus i am here to share this with you all so that you guys can keep track of your activities in an easier way!
Visit Steemcryptic Here and you'll find the following interface.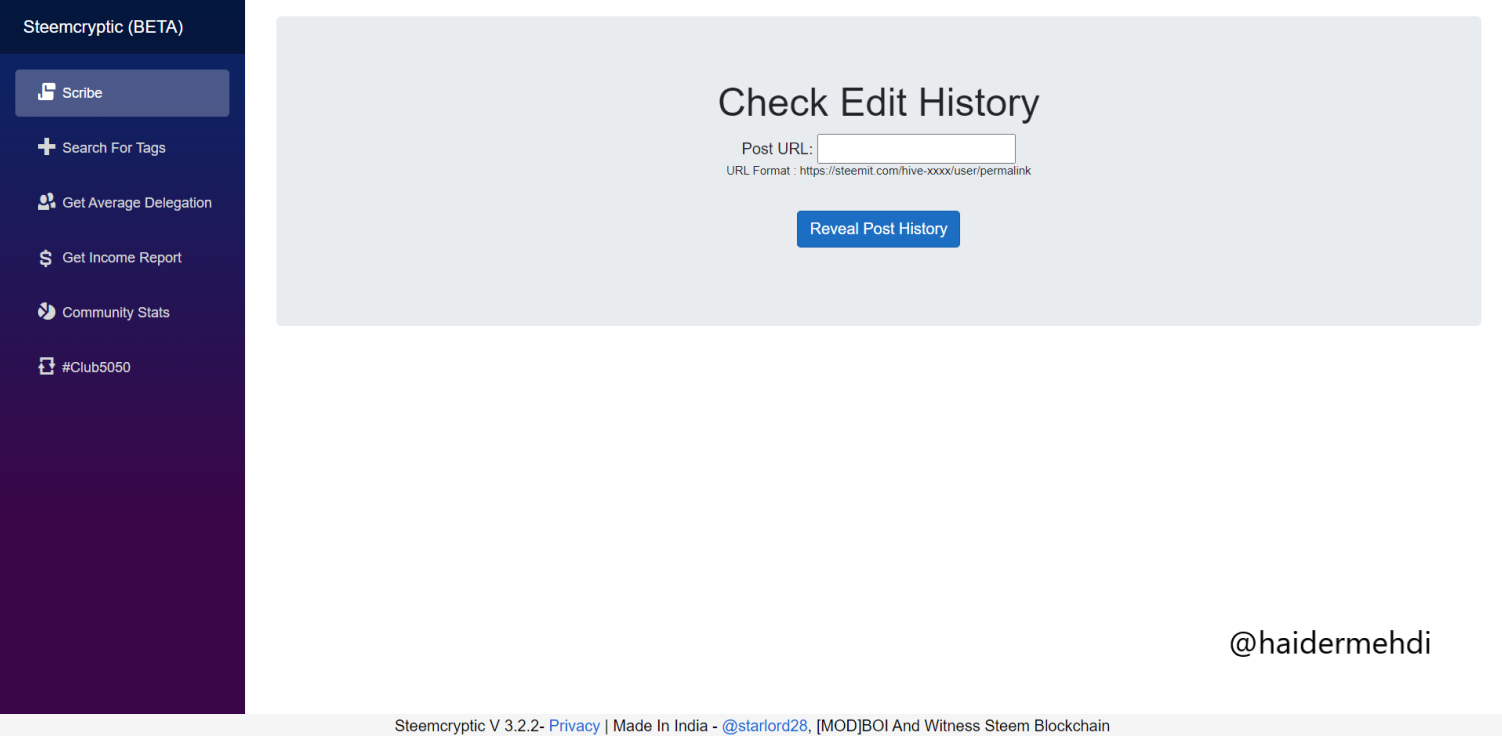 Now as you can see on the left corner, there is a #club5050 tab. You can click there to go to the club5050 interface.
If you wish to directly visit the club5050 interface, You can click this link here.
And then you see the following interface!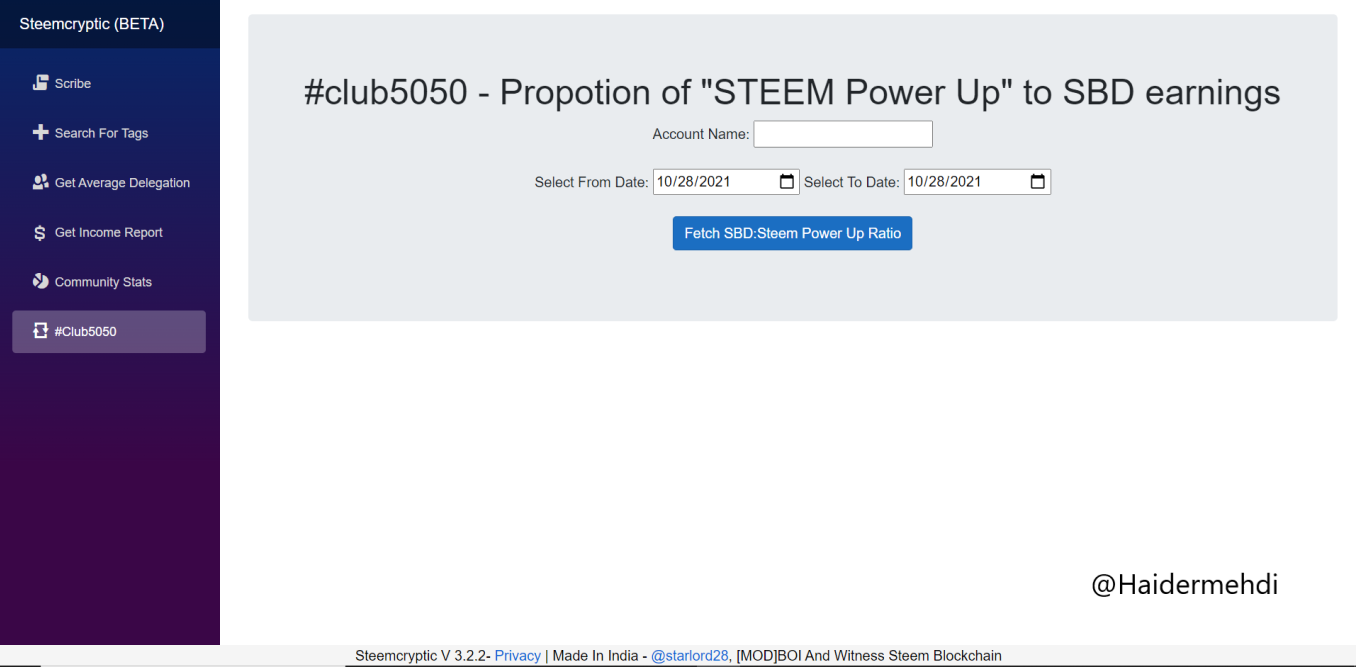 It is extremely easy to use. User friendly, Simple design, justifying the mental models, piled up with a cognitive approach. The moment you see the interface, you know it completely what to do! The colors used are simple and let me show you the thing i loved the most. The chart :) and the output data. Damn Easy.
So, Let's check the record of my last 7 days earning and powerup history :)
We'll enter haidermehdi as username, set the date from 21 - 28th of october and let's see the results :)
Note: The account name text box is case sensitive, so you have to enter your account name in small letter.
Enter your username only, Don't write "@".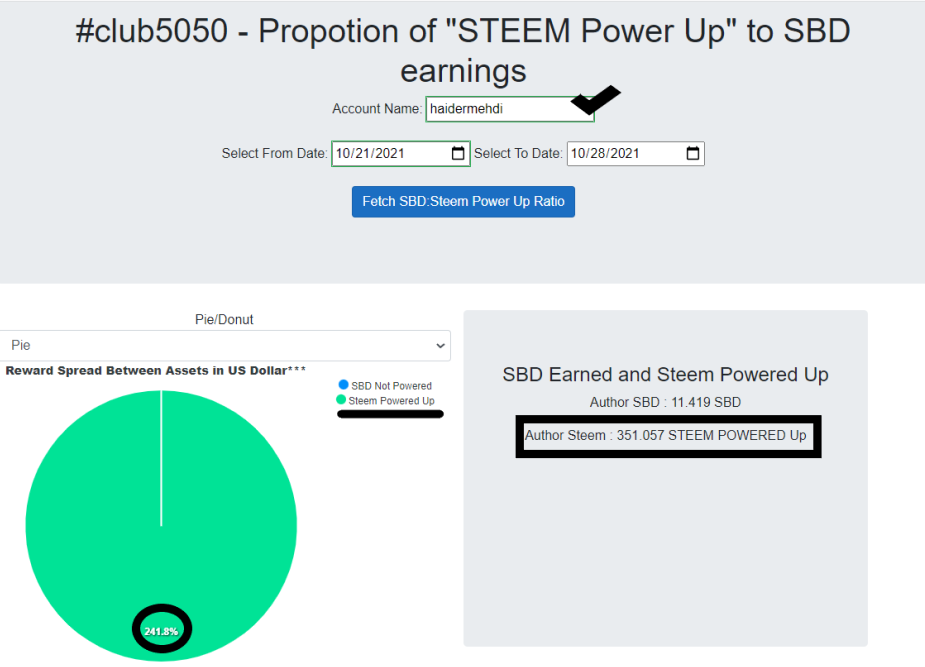 This is some short yet serious information regarding club5050 and Steemcryptic.
I hope all of you would like to use this tool for your own benefit as well. A short summary that this interface shows is that i have powered up 250% of the rewards that i earned :p So it's great to know anyways :))
Wish you all a Great day. Enjoy the Tool. You can do much more with this.
And once again, thanks to @Starlord28, You have done an amazing job brother👏🏻❤️
Please don't hesitate and feel free to ask any queries :)
CONTACT DETAILS
| Country Representative Pakistan | Haidermehdi |
| --- | --- |
| Contact | +92 3182140907 |
| Discord | Haidermehdi#0457 |
| Telegram | haidermehdii |
Subscribe STEEMIT PAKISTAN