It all started with the pal token airdrop which of course, I was able to get a little. Then I saw a post by steemzzang team asking users to comment on for a slot in the zzan token airdrop, I quickly joined the wagon. Then, I logged on to steem engine just to see how the platform works and surprisingly, on below are the tokens are I saw in my wallet.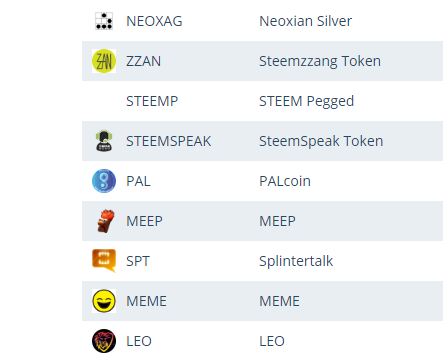 In all honesty, apart from pal, neoxag and zzan, I really do not know how the rest got into my wallet but I have a feeling they are all airdrop related and connected to the new steem. I agree that things are getting a bit crazy on the steem blockchain.
Now, the main problem is I don't want to be left behind. Granted that I can create contents to earn some of these tokens, I need to invest a little so that I can gain a lot in the future. This has nothing to do with fomoing.
I am not really up to par with information about the projects behind all these tokens but I am quite sure someone out there knows something. I really need ideas on which token to take serious and which one to take with a pinch of salt. Palnet, neoxian and zzan seem to be the top tokens to me. Which other ones do you all think is/are worthy of being invested in? I have some steem to throw at a few of them.
Thanks.
Note: You are not bound by any contract by giving any advice, the final decision still remains with me and I will be 100% responsible for any decision I might end up making. I just need a bit of information.