Hello my friends
Recently I have checked the account which I followed. Sadly, 8/10 accounts have not been active in the last 5 months, in these accounts, there are previous accounts that have posted and interacted a lot. I can understand this, the price of Steem has fallen too deep for a long time, and I believe it will be down for a while longer. I'm hoping that by the end of 2019 I hope Steemit's price will go up.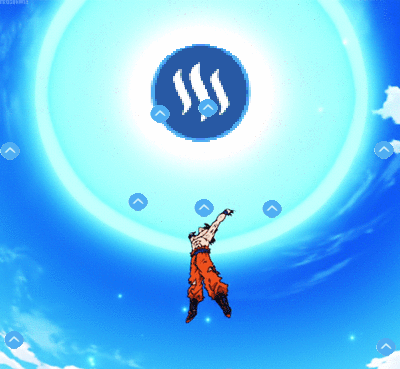 What makes me and many people stay with Steem? I have read some analysis of our platform and Steem's price forecasts in the future and I have great faith in this platform, which is why I stay here. But this article does not talk about these things, if you need to learn it to have more faith and motivation.
This post will give you some options for you to significantly increase your income with your Steemit account. There are many options for you to get extra income, but this article focuses on how to fit plankton, accounts with a near zero start. As more income is distributed to plankton, this platform will also become more decentralized and become more wonderful.
While Steem has many ways to generate income, with plankton, the only feasible and quick way is to generate income from rewards for their content. However, post's content and commnet sometimes do not decide the income, the content creator's income depends too much on the rich and they will give it upvote if they are happy enough.
How to improve income for content creators?
While waiting for Steem's future changes in income distribution (if any), content creators need solutions to significantly increase their income. This helps the community to be more sustainable and more developed. So if you are not a plankton and are reading this article, I hope you will use your upvote to redistribute income on Steem, because this is good for all of us.
So what do plankton need to do?
Here are some options for you, you can use all or one of the options below or others if you know it.
But before you start, if you are new here. I recommend reading through the FAQ.
About Actifit, is a very simple application, just download it to your computer, the user will be rewarded for staying fit and healthy with ActiFit - a Steem-based app which rewards you with tokens (which you can eventually use to boost your content) for being physically active.
Follow and interact with accounts that offer upvote free
On Steemit there are always accounts ready to give you upvote free when they like your post and comment content. Unfortunately, I can't give you this list of users. However, you can find them easily. As long as you search with the keyword "upvote free" or check for comments that are upvote, you will see who can provide upvote free for you.
With me, @hoaithu's Curation trail will provide free upvote randomly daily when you follow me. Maybe I will increase my strength in August so the upvote value we provide is bigger because the price of Steem is low. And especially you will get back 1 follow from @anhvu when you follow me. Here is an introduction to this.
Earn extra upvote from tag
There are many tags that if your article meets their criteria, you will receive valuable upvote. The tags I know (of course there are other tags, you have to check common tags to understand and how to get upvote when using the tag):
introduceyourself is used for you to introduce yourself, with this tag you will get lots of upvote and even upvote is worth if your content is really interesting. However, should not abuse this tag, you should only use it 1 to 3 times. So when using it make sure your post is really interesting.
tasteem a popular tag to recommend places to eat and enter upvote rewards.
ulog this is a great tag if you lack the idea to write articles and want to write about your experiences to get upvote bonus.
informationwar here is a tag that will support you freely about Information War, Propaganda, Disinformation, and Liberty.
Get more upvote and token from other websites
Here are some pages I know:
d.tube shares your video on Steemit and receives additional tokens.
dlike.io share the link you like on Steemit and get token + upvote.
palnet.io another site using a Steemit account and receiving a token when posting, you can post on Steemit but using a palnet card can still receive a token.
steemhunt.com hunt for products and post on steemhunt you will also receive large upvote. Commenting on the hunt on steemhunt you can also get the upvote.
That's all I've ever experienced and found that it's suitable for plankton, of course it's suitable for you if you like it. :)
If you are the developer of an application or a website or tag and I don't know you yet, introduce you in this post. Please leave a comment about yourself so that me and many others will know.
Thanks very much
---
[![yter>
##
Connect with me on other foundation
facebook || youtube || twitter || blogger || wordpress || d.tube || minds || reddit || linkedin || tumblr || instagram
###
@anhvu
& daily random upvotes from the
@hoaithu
's Curation Trail
.ly/5777452)