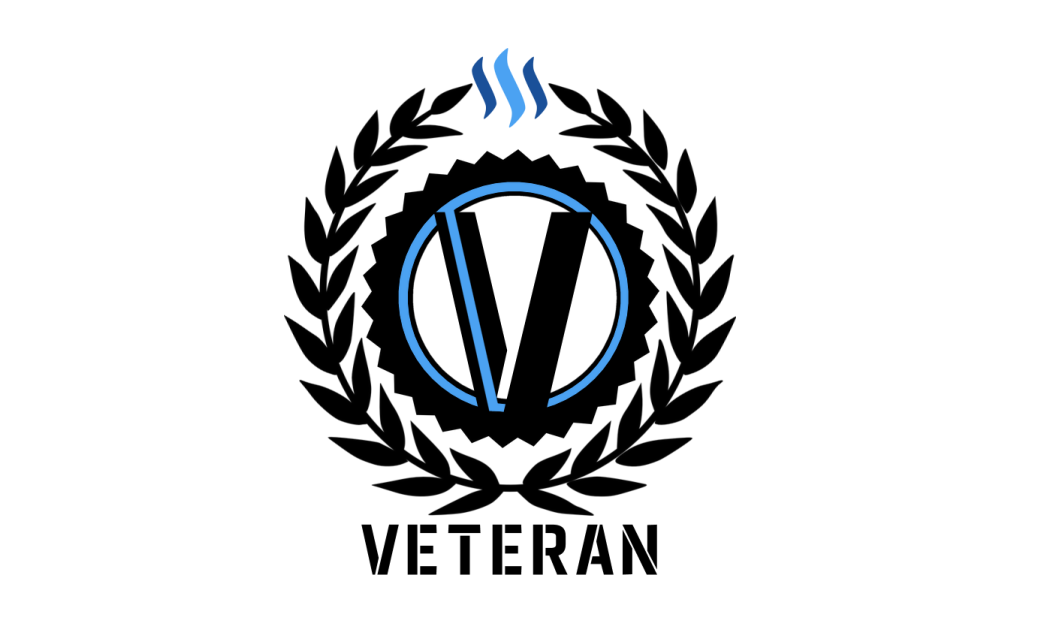 This highlighter curates the diverse content published by military veterans on Steem on a daily basis. It welcomes all sorts of content under all sorts of tags with the goal of showcasing the diverse contribution of veterans.
Daily Veteran Post Curation
Our daily contributors are selected from the @chairborne following list.
|Author|Post|Category
-|-|-|-|
1|@derangedvisions|The journey back home is complete and Rusty is too big|creativecoin
2|@anthonyadavisii|Practice Using Context Clues: Original Meme Template|memes
3|@balticbadger|Game Night... A success!|americaningermany
4|@enginewitty|Shishkabobaboobiedick.|shishkabobaboobiedick
5|@stevescoins|Legal Evolution of the Intelligence Community Timeline|palnet
6|@socky|Ask the Car Guy @socky Nov 16, 2019|life
7|@flemingfarm|New Old Car Again, Childhood Home, Old Hometown: November 15 2019|actifit
8|@epicdave|My Actifit Report Card: November 16 2019|actifit9|@10|@jonyoudyer||themorningbowl11|@frostyamber|#gratefulvibes - ATTITUDE OF GRATITUDE - COMMUNITY CHALLENGE - 16 NOV 19|gratefulvibes12|@fixedbydoc||diytube13|@inthenow||nonfiction14|@lesmann||cannabis15|@tbnfl4sun||travelfeed16|@themarkymark||creativecoin17|@roger5120||actifit18|@tonygreene113||steemfrostyamber|#gratefulvibes - ATTITUDE OF GRATITUDE - COMMUNITY CHALLENGE - 16 NOV 19|gratefulvibes
Member List
The full list of known veteran and serving member accounts can be found here.
Note
This highlighter will run on @guiltyparties until @chairborne reaches a follower list of 500 strong to ensure maximum visibility for the curated posts. Until then it will be re-steemed.
Credits
This digest post directly interacts with the STEEM blockchain.
---