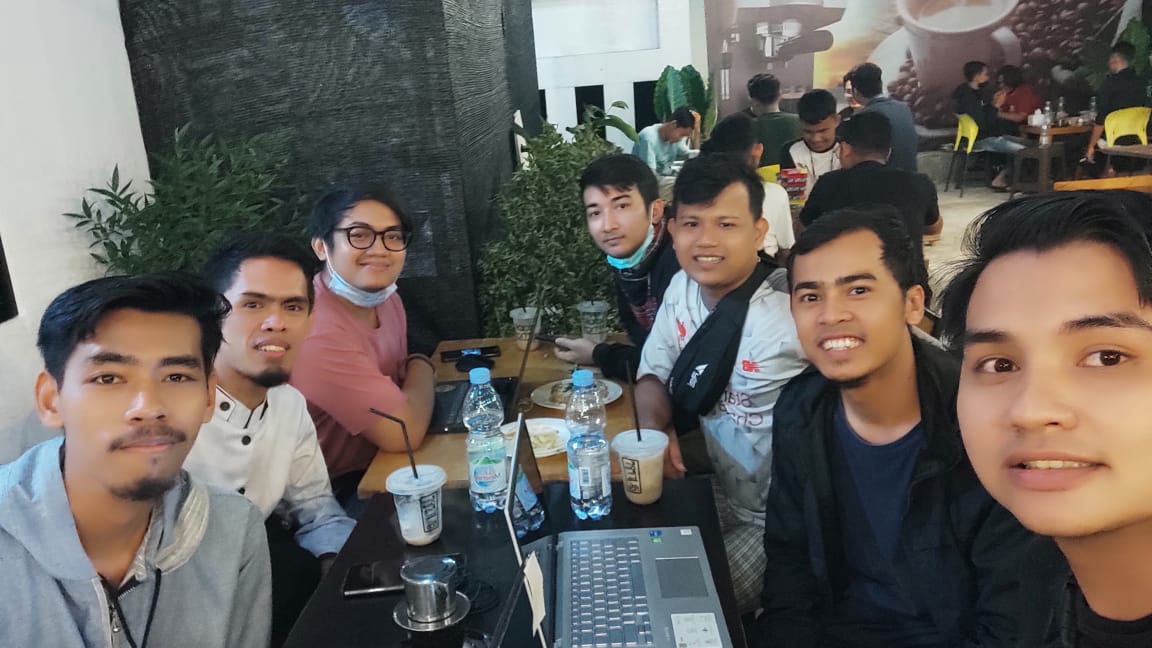 me and my friends af coffe shop
My PromoSteem Journer #6
A proverb says "Once rowing two, three islands exceeded" means, from one activity we are able to complete 2 or 3 tasks at the same time. So, on this occasion I will try to do that.
I use this gift to continue my promosteem journey and I dedicate it to the contest organized by @arie.steem. may be useful.
Favorite Coffee Shop
Coffee shops are now starting to mushroom all over the world, especially in Indonesia. Almost all cities in Indonesia. The growth of coffee shops in Indonesia is like mushrooms in the rainy season. fast and a lot.
That doesn't exclude my city. In mid-2019, coffee shops in the form of cafes began to appear. Until now, there may have been dozens of coffee shops standing in this small town on the coast of West Sumatra.
Recently, since actively promoting steemit to friends and people I know, @naufal, and @el-fajri have started to become comfortable with 1 coffee shop. "Coffee from the Heart" is the name. Why is it comfortable? does the barista make coffee with heart> I do not know, apart from the taste of coffee we prioritize comfort as a place to discuss when choosing a coffee shop. Accompanied by coffee that tastes right for the tongue of standard coffee lovers like us, plus the melody of the song makes the discussion feel warm and comfortable. Fun: D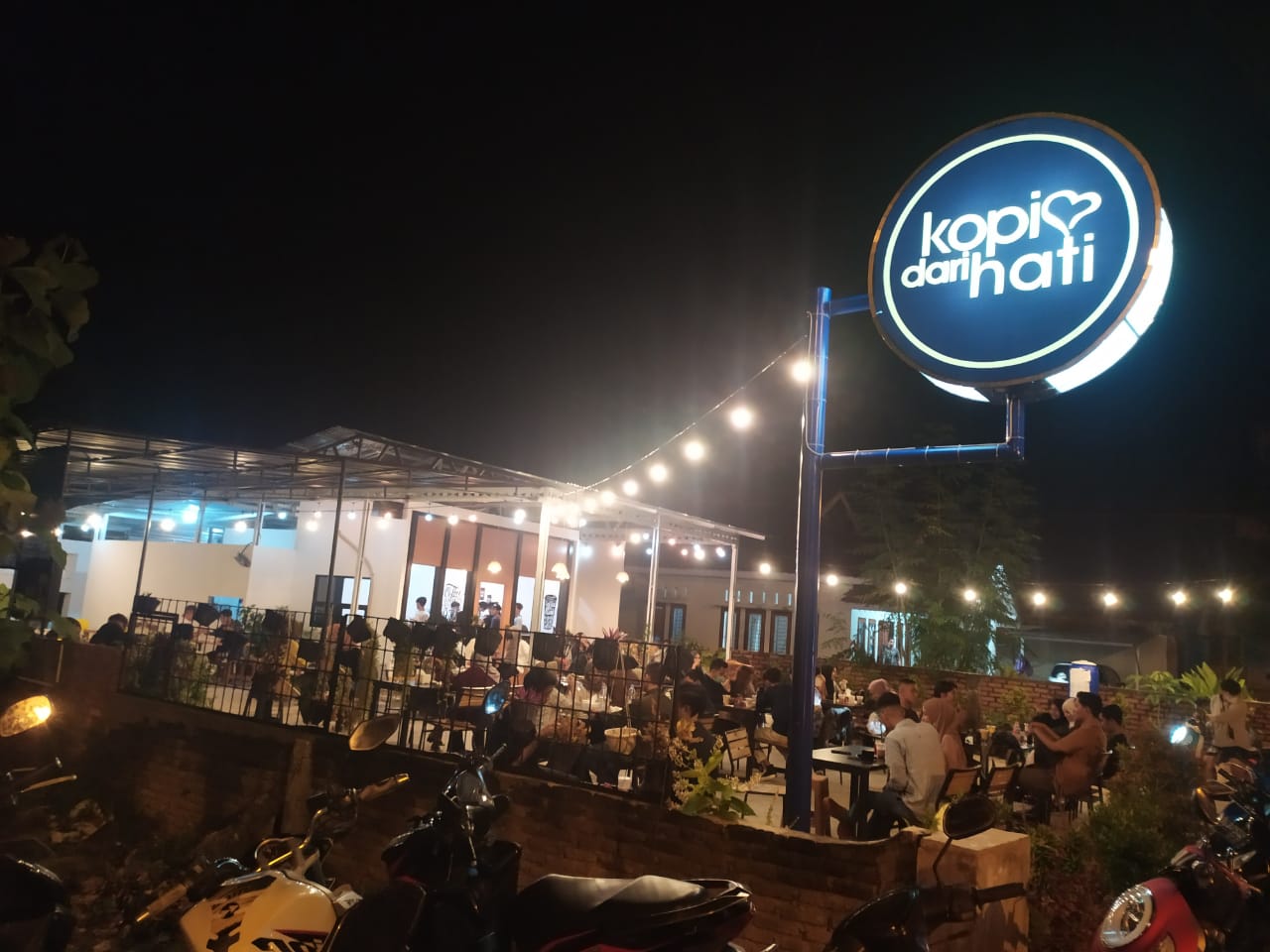 my favorite coffe shop
Meet Up
That night. I, @naufal, @el-fajri, @perdusunan, @scoatident and two other friends decided to meet up. The same place of course. Because when it's comfortable, it's hard to switch. hehehe: D
Our meet-up that time was to continue giving direction to the newcomers that @naufal and I invited. They are @perdusunan, @el-fajri and @scoatident. help them make the task achievement 1 and help explain everything related to steemit and crypto.
Alhamdulillah, under the guidance of @naufal, @perdusunan first succeeded in completing the achievement, @el-fajri, who previously completed 1 night's achievement, was busy understanding the task of achievement 2, while @scoatident was still designing his achievement 1 task.
Achievement 1 @perdusunan here
Achievement 1 @scoatident here




@naufal when sharing how to make achievement 1 with @perdusunan
Natural Science Education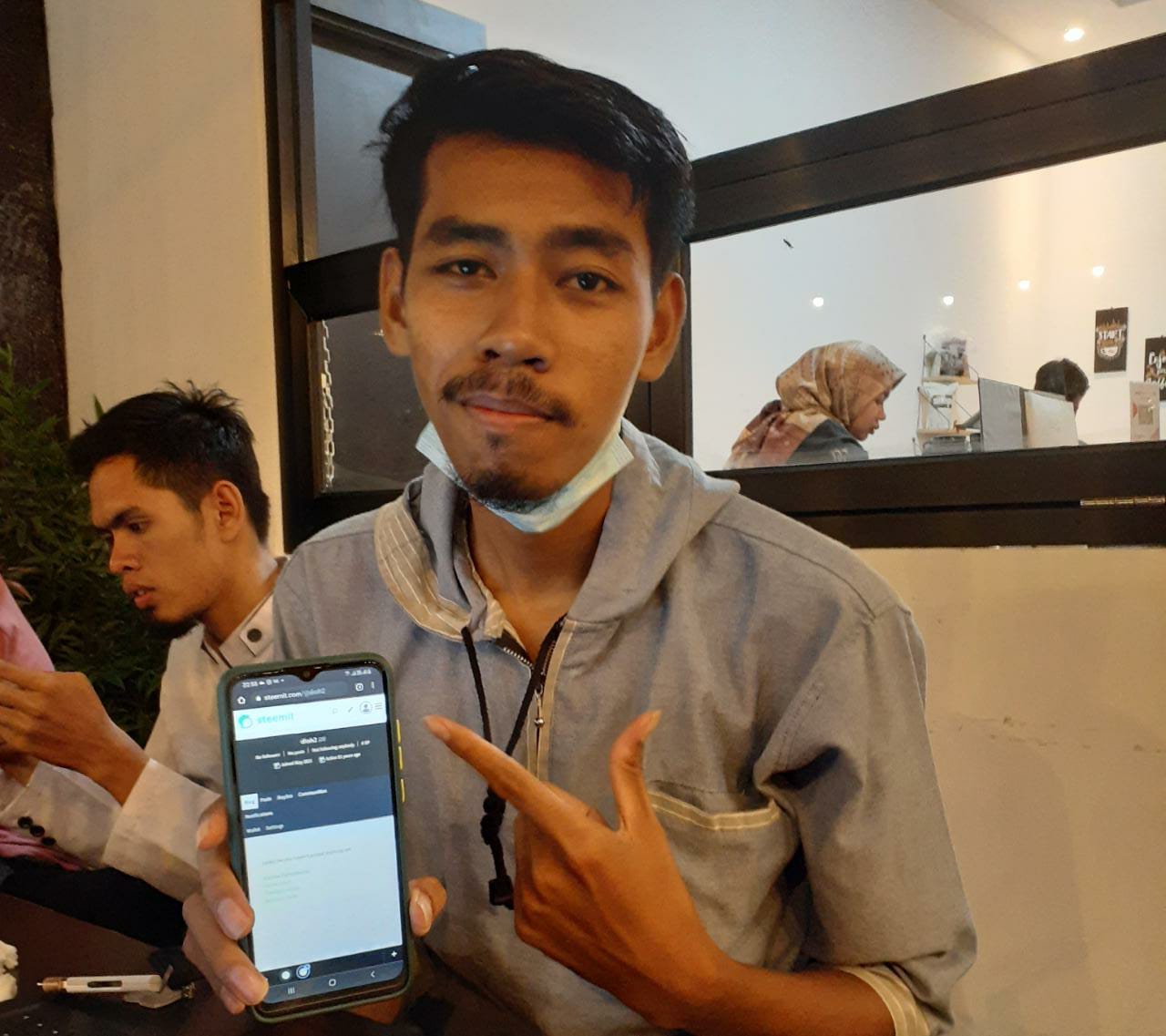 @dioh2
While @naufal was busy giving explanations, I was also busy helping a fresh graduate of natural science education enroll in Steemit. By relaxing a little and completing each assignment, I managed to help him register.
@dioh2 that's the account name he chose. His full name is Dio Hilman Hafif, a youth leader of the mosque in the Pariaman Timur sub-district. For more details, we are waiting for the task achievement 1 which will be completed. Insha Allah..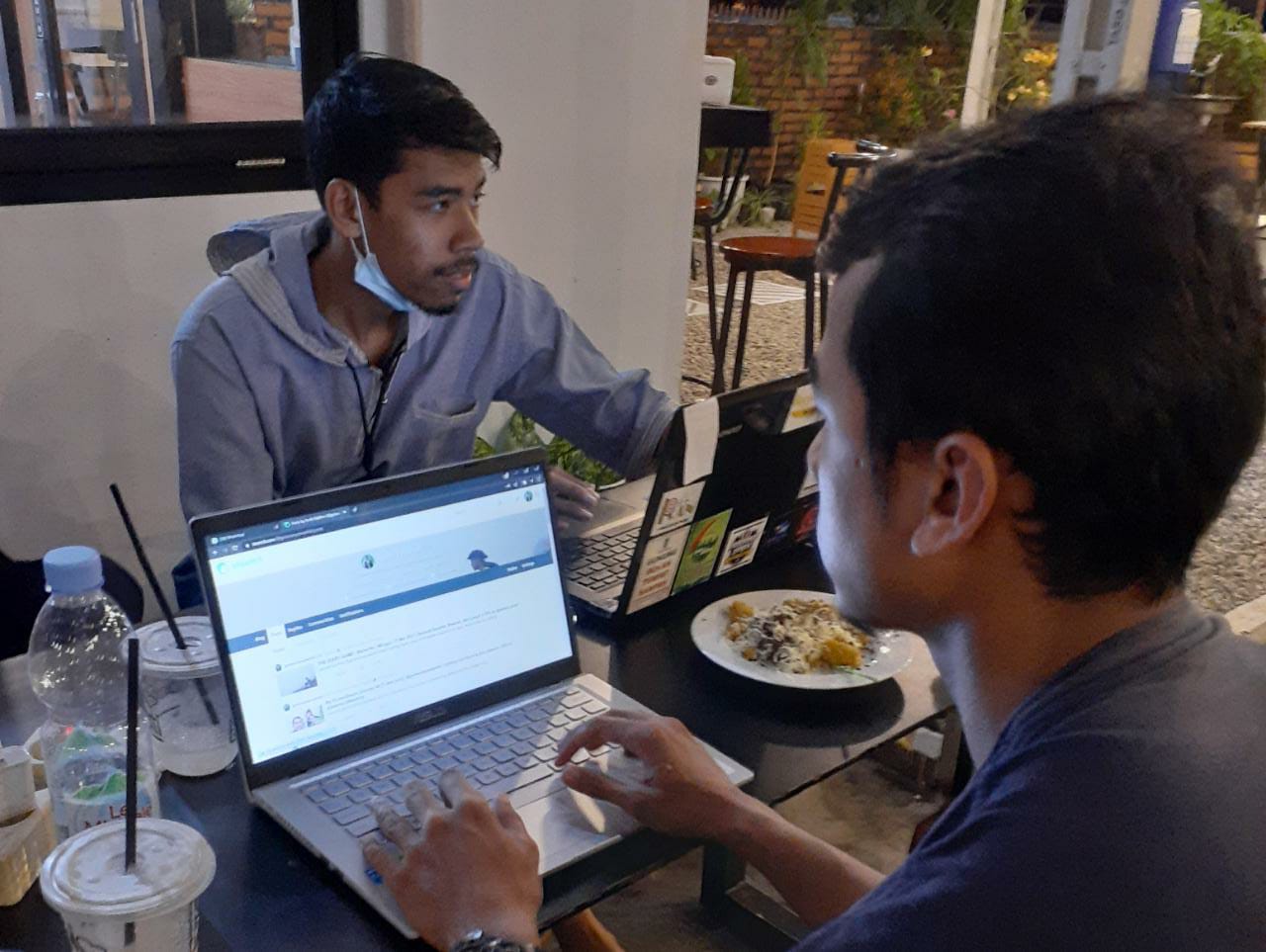 me and @dioh2
8 User Join
So far I have invited 8 people to join Steemit. And of course it doesn't stop here, I will try to continue to invite my other friends so that they can immediately join and develop their skills in Steemit. The following is a list of the seven people:
Well, that's a little story about the promosteem journey this time. God willing, there will be a next edition.
Warm greetings extraordinary
@goresanpenaanfal
PromoSteem Team
@arie.steem, @ponpase, @pojan

Promoters:
@julstamban Promoter - Philippines
@jassennessaj Promoter - Philippines
@vipnata Promoter - Italy
@mcsamm Promoter - Ghana
@nattybongo Promoter - Ghana

PromoSteem
------------ | -------------
Join Discord

Thanks to:
steemcurator01 @stephenkendal @dobartim @kevinwong
@steemchiller @xeldal

50% of post payout goes to @steemcoffeeshop

Author @goresanpenaanfal
---