We arrived a bit early, so this massive establishment was almost completely devoid of people and that made it feel a bit "weird." However, we had a great time and I have to say that a lot of this had to do with the very friendly and "not hard on the eyes" staff.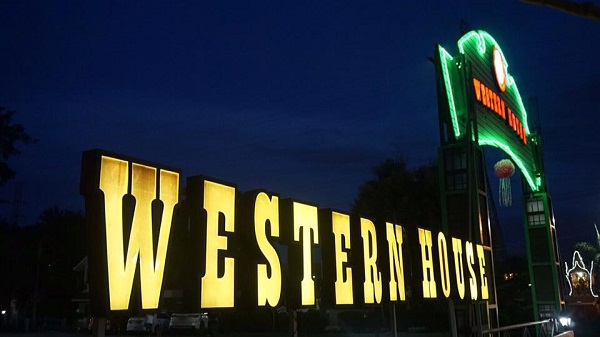 I suppose since we arrived before 8pm I shouldn't be surprised that we were the only people in the joint, but we didn't leave until after 10pm. Since the staff outnumbered us 5 to 1, we actually received a rather annoying amount of attention.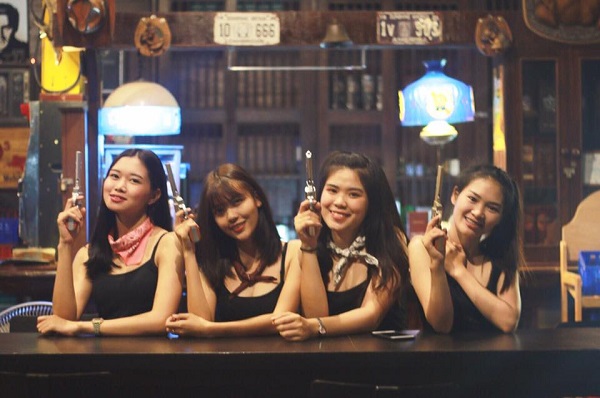 While their official "motif" is the primarily American antiquities and country western music, there is no denying that the people who work there are certainly a big part of the draw. These pretty ladies all had a great attitude as well and I spoke to a few of them and found out that most of them are students at the nearby university. I was a bit disappointed in their English speaking capabilities because all of the ones I spoke to were studying "tourism" in college.
Anyway, that's another story.
They place has a nice mix of food, cheap beer (Large bottles for $3) a very talented band playing country hits and southern rock, and plenty of items to take photos of when you aren't ogling the waitstaff.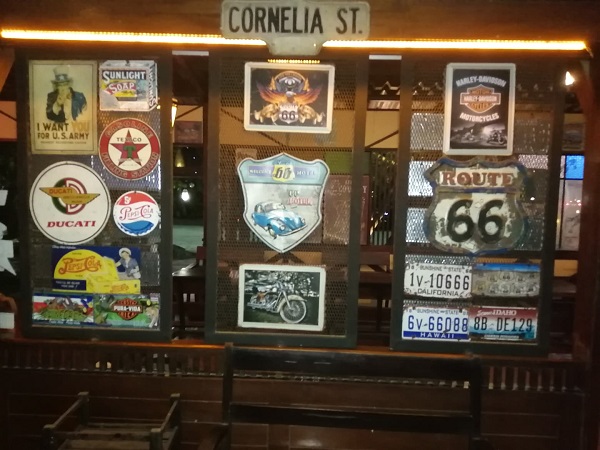 Upon closer inspection, these tins all seem to be genuine and also weathered with time
---
These classic gas pumps are exceptionally difficult to find if you are in USA, I can't imagine what the owner went through to get them over here to Northern Thailand
The band plays regardless of whether or not there is a crowd (there wasn't) and they were one of the best acts I have seen of their type since I have lived here.