While a printing press of sorts had been around for quite some time, it was still an arduous "by-hand" operation whose complexity still demanded large sums of money for the printed word. The steam-powered mechanical press not only increased output dramatically, it reduced costs as well and was able to bring newspapers to the forefront and information became available to the masses for the first time in history.
The Year was 1814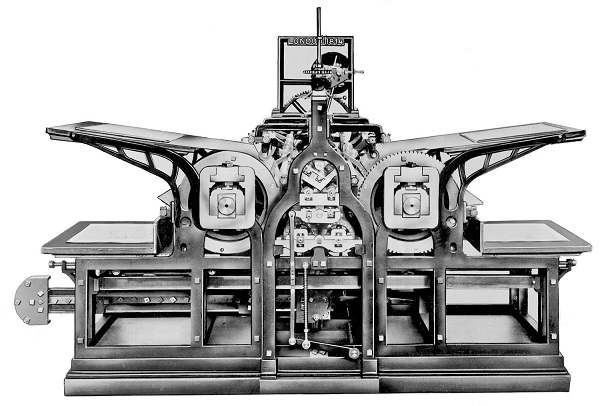 source
When i say that printing presses had been around "a long time" I meant it. Some form of mass-production printing had existed for over 350 years at this point in time but it was always done manually with humans literally "pressing" the text onto some form of paper. Since the individual letters needed to be changed out for each page, this was a very complicated and time-consuming process.
However, Friedrich Koenig and Andreas Bauer came up with a wonderful machine that would change this forever, and they used it for the first time to print The Times of London newspaper on this day.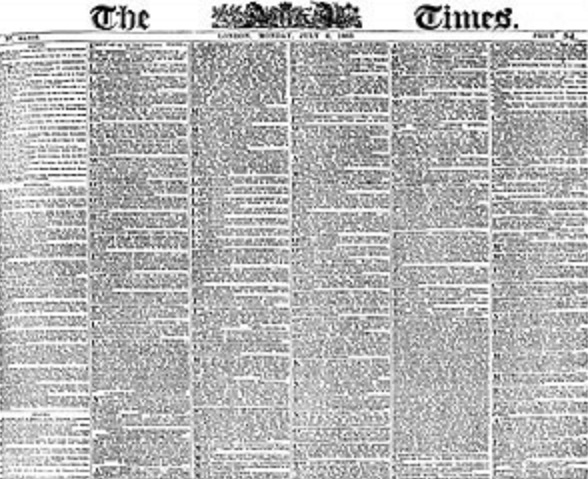 source
Even with this advancement, their circulation was still a mere 5,000 daily papers, a number that would increase dramatically over the next decade or so. This invention allowed them to quickly outpace their competitors who could only produce around 250 pages an hour while the steam press could produce around 1,100.
Three years later a massive demand for these presses appeared and Koenig and Bauer established the first printing press factory in history. These rotary presses would remain the industry standard for a very long time and a far more advanced version of basically the same machine is still used in analog printing today.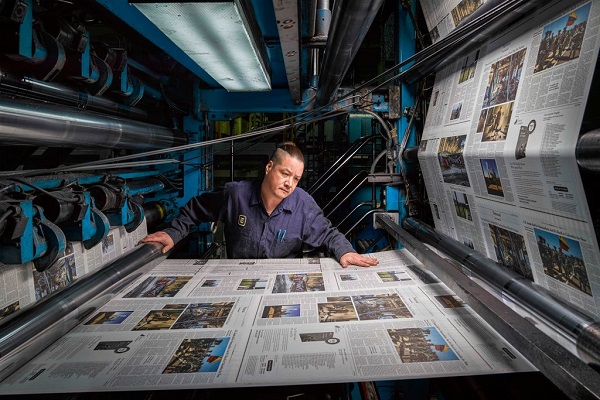 source
This is a particularly important day in history these days because we are the generation of people that are witnessing the gradual phasing out of the printed newspaper world. As the years go by more and more previously mass-produced newspaper companies convert to fully digital or simply go under.
It is very conceivable that print editions of newspapers will be phased out entirely in the next couple of decades. Think about it: Other than getting handed a free one on an international flight, when was the last time you read an actual newspaper? Newspaper sales have dropped nearly 70 % since the 50's, the greatest reduction happening in the past 10 years as everyone gets their information from the internet. Most small town local papers have no choice but to close their doors for good thus eliminating access to local news.
While the "big boys" in major metropolitan areas are unlikely to ever go under, the overal diminished revenue has seen a 30-40% drop in all journalism-related jobs in the past decade.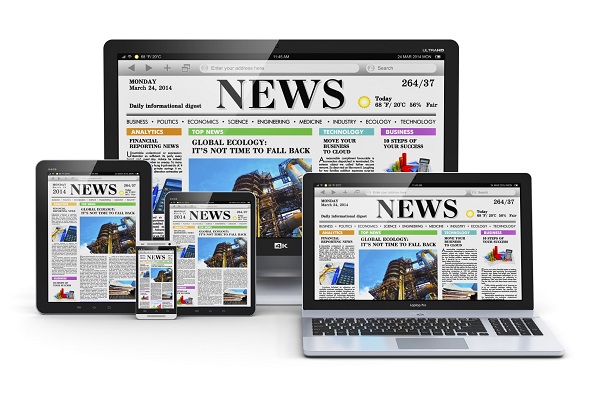 source
personally, i hate reading news or a book on a screen, but such is life now
Of course this was always going to happen, why pay for something (even if it is cheap) when you can get it for free (kinda.) Despite the "doom and gloom" ending here, there is no denying the momentous achievement that this invention by Koenig and Bauer was. Over the next decade in 1841 "the news" went from being something that only the societal elite could afford to something that nearly everyone could obtain.
It all happened 205 years ago today.