I don't know what other people dream about but for me it is very rare that I am being chased by monsters or in danger of falling off of buildings or even being in any sort of danger at all. My dreams tend to be more true to life.
On occasion I will dream about crazy things that are evil or will have the ability to fly or shoot fireballs out of my fingers and what not but this is actually quite rare. More often than not my recurring nightmare is one that is just an extremely frustrating situation that comes from real life experience.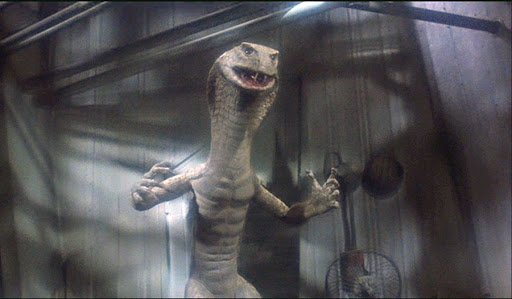 source
not what i dream about (but a great 80's monster anyway)
I dream, on a regular basis that I am waiting tables at a fancy restaurant that is extremely busy and we are understaffed. Normally it is just me and a few other people waiting tables, we have no support and the people I am working with all seem to be much better at their jobs than I am.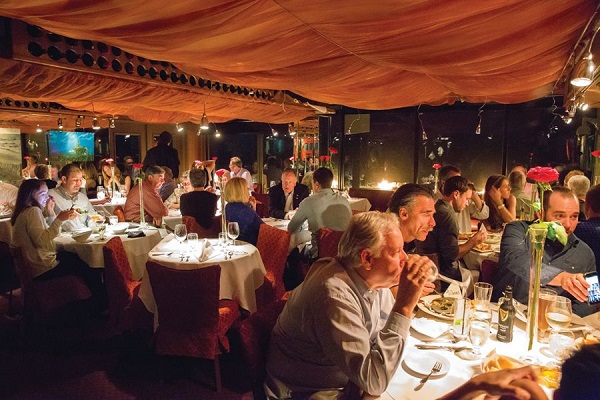 source
I worked in food service from the age of 15 until around 23 years of age and did every aspect of it. I am no stranger to this game and in the United States where tipping is part of the process you can actually make a very good living from this profession if you work in the right kind of place.
One of my first "fancy restaurant" jobs was at a ski resort where the chefs wore the outfits and there actually was an executive from France and another from Germany that oversaw the dining operations. I was merely a busboy but was expected to carry trays on my shoulders without dropping all the plates and glasses.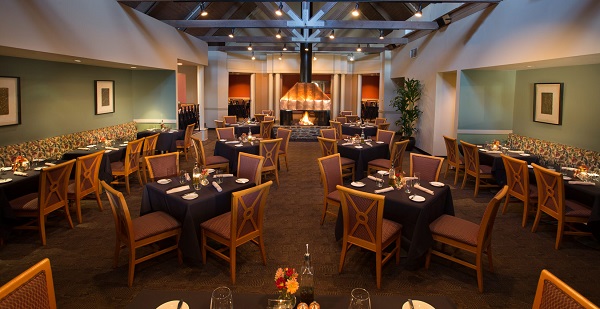 source
It doesn't look so fancy here - I guess they changed it
Anyway, the restaurant industry can be a very stressful one for everyone involved. The only way these places make money is to cram in as many people as they possibly can for 3 hours a night and get them their food as fast as possible, then get them the hell out so you can put someone else's butts in the chairs and do the entire process over again. As a waiter you have to juggle so much information at once and people, including me, would routinely forget one of the 12 things you are trying to keep in your head at the same time.
I don't know how many times in my life I was waiting tables and then would glance out to my section only to realize that someone asked me for a refill like 15 minutes ago and I forgot. There were other times where I completely botched someone's order by entering it into the computer wrong - anyone who has worked in food service knows that this is just part of it. Customers are demanding, and for those customers who never had the pleasure of working in food service they don't realize how difficult it is to remain kind to people when you are this stressed out.
The kitchen is really busy and stressed out as well and they have the added luxury of working in a cramped environment filled with many dangers where they can cut or burn themselves on a regular basis. Arguments between waitstaff and kitchen staff are very common.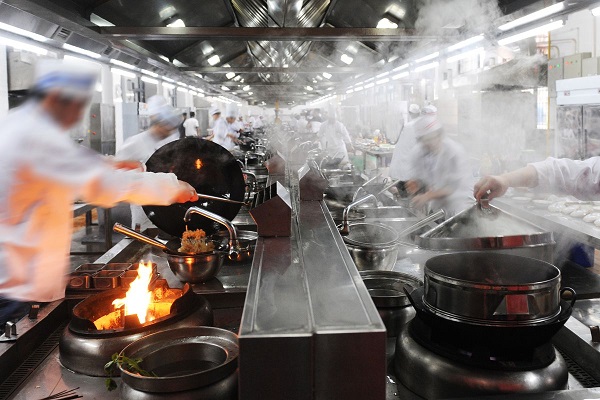 [source](https://cdn.vox-cdn.com/thumbor/z5BZeH8NYrhu7ooviC149TlfHaI=/0x428:3109x2812/1200x800/filters:focal(1057x1406:1581x1930)/cdn.vox-cdn.com/uploads/chorus_image/image/54756169/restaurant_kitchen_shutterstock.0.jpg)
In my dreams it is always much much worse. I will be unfamiliar with the menu, my section will be packed, I will not be able to find anything in the kitchen, no one will help me. My customers are normally pleasant but I will get extremely bizarre questions from them about the food or requests that I do not know how to fulfill. Customers will seat themselves even though they are not supposed to at tables that are dirty. Kids will be wandering all over the place. I'll return to a table to see that everyone's drinks are empty and I have managed to not get one of their dinners.
Just when I think i am getting caught up (get out of the weeds) another two tables will get seated. I never complete my objective in this dream and for some reason I wont wake up the way that you do in really scary dreams. I am stuck in it for what seems like forever. Then when i do wake up I am frustrated, annoyed, and worst of all, not well-rested.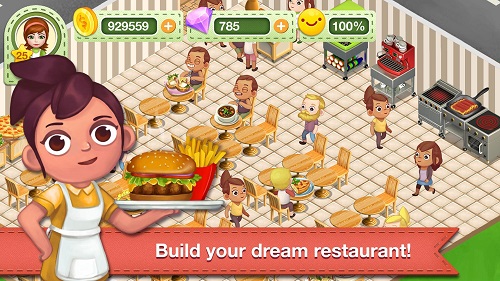 source
no thanks
I do however, wake up and feel relieved that I no longer work in food service and hope that I never do again.
That was my night last night and it was an extremely horrible experience that is still haunting me as I sit at my desk right now. Generally, regular people are the monsters in my dreams and I have this restaurant dream on a regular basis.
I wonder if there is some psychological explanation as to why I have these dreams regularly.
Do any of you guys have odd dreams like this or perhaps some food-service nightmares in real life to share? I'd be very interested to hear it if you do.