While this ban hasn't been officially made a law, certain parts of Thailand are engaging in a plastic bag ban in certain retail stores such as 7-11, Big-C, and Tesco Lotus. I thought that the public would be upset about this but everyone seems to be pretty excited about it and willing to take part.
For me personally, I always did avoid plastic bags and none of them were used a single time and then discarded. My bags were always used many times and only reached their final destination once they contained dog poo poo.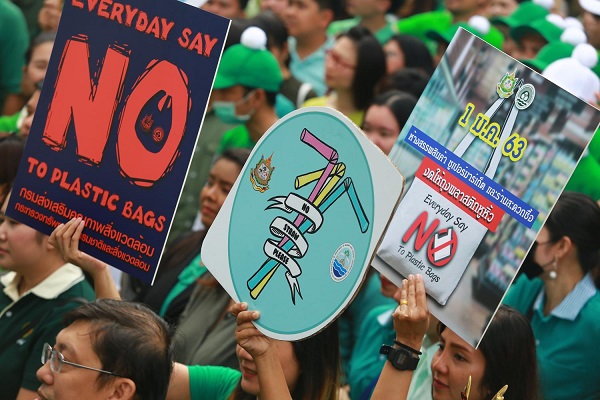 source
Now I am a cynical person so while i do think that eliminating throwaway plastic bags is definitely a good thing, i don't believe that the major super-centers are really in this for the betterment of the environment. They will be saving tons of money by not needing to give away plastic bags for free.
However, the big stores have made some effort to counteract this pessimistic perception that is shared by many other people and not just me.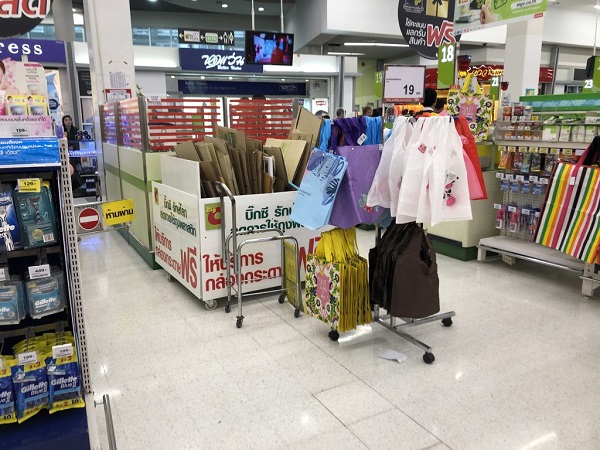 source
Big C for example, had a first wave of reusable bags made of recycled materials for a mere 3 baht each. There is no way any profit is being made on this. Now, the same bags are for sale for 19 baht, which is still really cheap.
Other stores such as luxury grocery stores like Rimping, offer cloth or canvas bags that require only a 50 baht deposit, that will be returned to customers any time they choose.
Other people have hilariously adapted in other ways.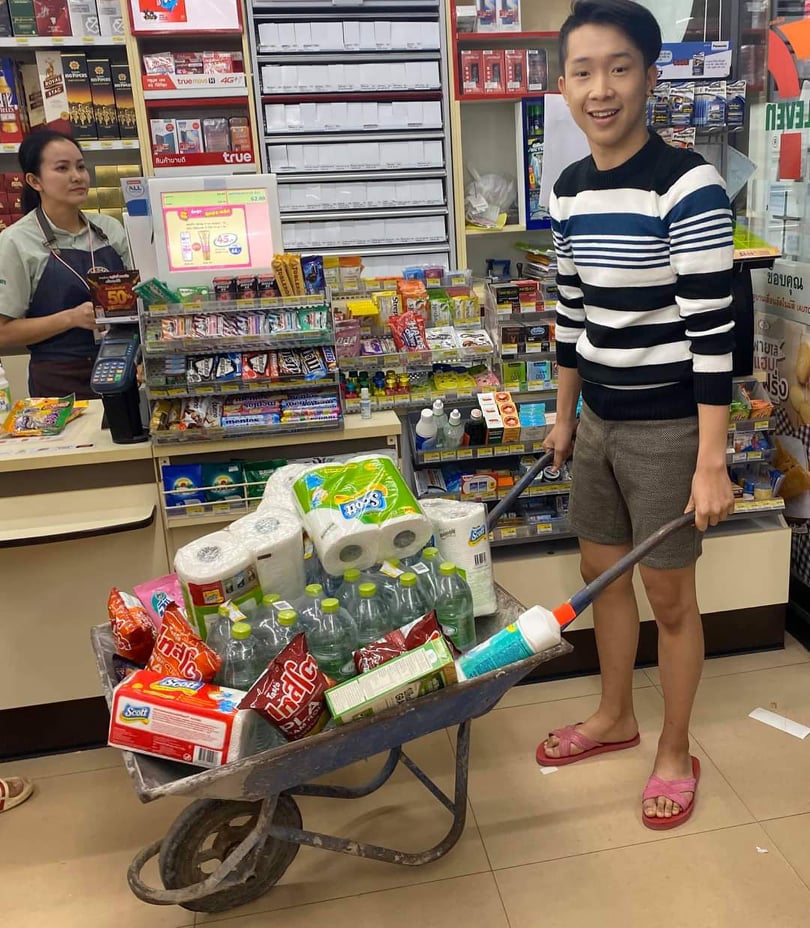 source
There is no doubt in my mind that the plastic bag problem in Thailand is immense and the Kingdom is one of the dreaded top-5 ocean polluting countries in the world along with Vietnam, India, China, and Indonesia.
While I think this ban will have an overall negligible effect since the major problem behind this pollution is a lack of effective waste disposal systems, it is a step in the right direction and at least makes the population somewhat conscious of making better choices in their day to day life.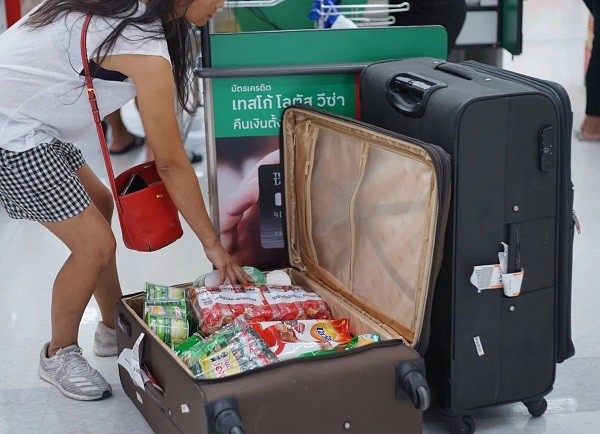 source
another inventive yet, not terribly convenient, transportation option
I say that this will not make much of an impact because look at the contents of both the wheelbarrow and the suitcases above. Virtually everything in them either is wrapped in plastic or is in a plastic bottle of some sort. If waste management remains shite (and i suspect it will since it hasn't even been mentioned by the government,) those things will still end up in the ocean.
It's better than nothing though, and I am not going to be one of those guys that says "if it isn't perfect than it isn't worth doing." Well done Thailand, and the Thai people.