I don't know if you know anything about the "The Hill" but as far as news sources are concerned they are meant to be quite centrist. Their editorial board has a decent mix of people that are mostly left-leaning, but they actually have a couple of people on the right as well.
However, this categorization doesn't seem particularly evident if you look at their homepage where there is almost no media coverage on anything other than President Trump and of course this is done exclusively in a negative light.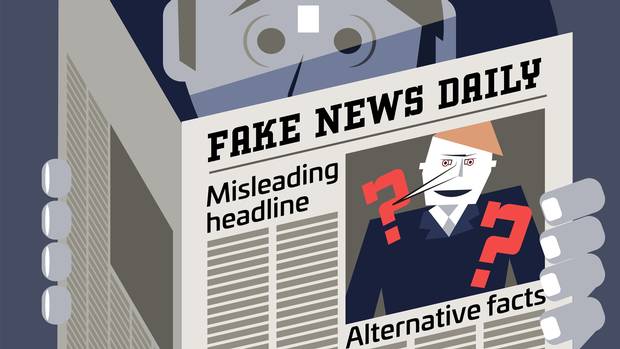 source
This is certainly not rare, because most news organizations do the same thing and this is a big part of the reason why I don't really pay attention to the news anymore. I don't believe there is any truth there, just op-ed pieces.
I do find it humorous that here we have this really big planet, with all kinds of stuff going on in it and The Hill's home page has nothing on it other than articles about Trump. Now I understand it is an American Newspaper (I don't think it is actually in print anymore) but certainly there are some other topics to talk about?
I don't look at this or really any other MSM source, but the headline caught my eye and I figured i would give it a look.
"The worst thing about Trump's 'fake news' warning"
source
At least this article is written in an admitted opinion format and it is written by self-admitted "opinion contributor" Bernard Goldberg, so at least they are being somewhat forthcoming.
Basically, the article tries to suggest that the whole reason why Trump started this trend of calling the MSM "fake news" was not because he believes the news is lying, but because he wants to be able to discredit all news stations whenever they say negative things about him. Trump is meant to have said this to an interviewer:
"You know why I do it? I do it to discredit you all and demean you all so when you write negative stories about me no one will believe you."
Oooh! That's pretty damning information there Goldberg, why have you been sitting on this information for 3 years without releasing it? Well, I'll tell you why: While it certainly is fathomable that Trump would have said this, there is no record of him ever uttering it. This was a conversation that was meant to have taken place between Trump and Lesley Stahl (reporter for CBS) and of course there were no other witnesses, and it took place off camera.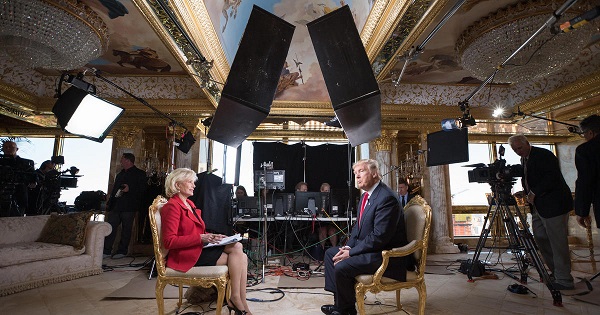 source
Goldberg goes on to say this
I wasn't there, so I couldn't say for sure if Stahl's story was the truth. But I suspect it was because, over the years, I had conversations with both Stahl and Trump — and it sounds like something he would say.
He goes on to say that the quote was verified because Goldberg tracked down "someone who was there" and they verified that Trump said it. Of course Goldberg doesn't name the person, what their position was, or any other information about the "witness."
Let's get one thing straight: I did not vote for Trump and I wouldn't really say that I get too wrapped up in politics for the United States or really anywhere else for that matter. I lean Libertarian and have voted for them in vain since I was 20 years old. I will likely do so for the rest of my life.... in vain.
I believe that whoever is President doesn't really change anything - it's just a new face to the same inefficient company that doesn't really give a damn about you. I don't think this is exclusive to America either.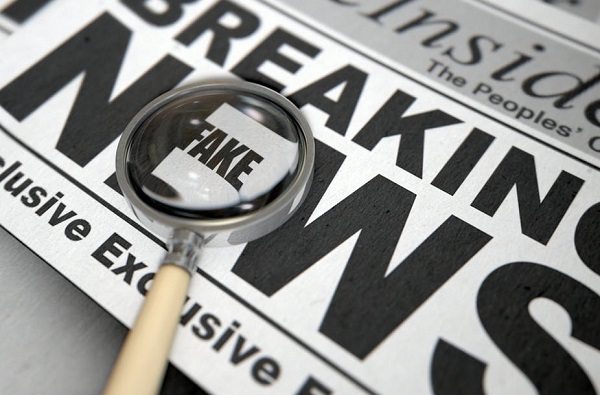 source
However, I think that most people will agree that the media is completely full of doo-doo in almost everything that they say. A recent poll (conducted by the media, lol) shows that only around 20% of the USA public think that the major news networks are honest.
The point of all this is that I find it incredibly funny, that someone like Bernard Goldberg, who is an award-winning journalist, would write a story defending the purveyors of fake news, suggesting that they are not fake news, by using the very tactics that qualifies them for being called fake news.
This hearsay garbage is currently the most popular story on The Hill's website and the comments section is comedy gold.
Personally, I tend to agree with former Secret Service agent Dan Bongino when he said this
Journalism is dead. It's gone. It's buried now. You're on your own now in the search for truth. Relying on "journalists" to interpret events is a fool's errand."