So I finally got to the theater to see the last installment in the saga yesterday. It was a mere 8 days after the local premiere and the theater was damn near empty. I'm gonna give my thoughts and hopefully encourage some discussion.
There will definitely be spoilers in here so if you haven't seen it and want to see it, turn back now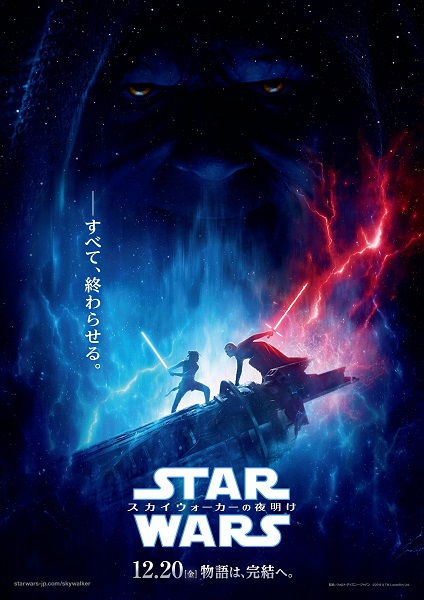 source
First off, I want to say that it was a pretty decent film. However, it was not at all legendary but to be honest I really didn't expect it to be after the way the other 2 films have been. I would say that they had a very big job to do after the reception The Last Jedi received and I feel as though they did a good job of stepping away from the social justice and instead focused on the story. This was a very welcome reverting in my opinion.
Let's get to some points
Bad Physics, again
I get it, it is Star Wars so physics doesn't really apply. However, I went to go see the film with a guy who is literally a physics instructor and a major fantasy / sci-fi nerd and I could hear him groaning during multiple points in the film.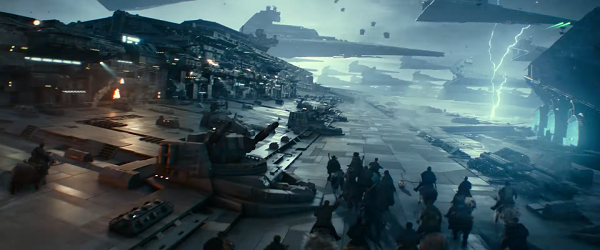 source
I am referring mainly to the "ground assault" on the top of a star destroyer lead by Fin and the new girl they just met whose name i don't recall. Now, i get that they are not fully in outer space but at the altitude they are at gravity seems to not affect the ships themselves, but definitely does affect anyone standing on top of it. Even if there was some scientific reason why the ships don't fall, but people will due to some technology that we are not introduced to, it would be extremely cold up there and there would be no breathable atmosphere.
Maybe I am being a bit too picky since if the films followed physics all the space battles would be soundless (even the explosions) and dogfighting maneuvers would be all but impossible since there is no friction.
Moving on
Palpatine was behind the whole thing?
I'm curious if this was the idea all along or if this was a last-minute re-write when the determined that unceremoniously ousting Snoke was a bad and unpopular idea.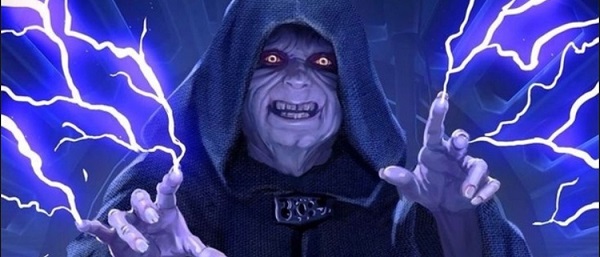 source
Kylo Ren turning to the good side was as predictable as one of your uncles getting too drunk at the Christmas gathering and with Snoke gone, we needed a baddie to focus on. It was kind of too late to introduce a completely new enemy, so Palpatine gets re-introduced to the mix.
Don't get me wrong, I loved the visuals and thought it was shot really well, but the entire surviving the being thrown down the electric chute by Vader in Return of the Jedi and then surviving the detonation and crashing of the Death Star... it just gets a little redonkulous to believe that this dude is still around pulling the strings for the Sith.
Which brings me to my next point
Exegol... sigh...
So this planet that nobody knows the location of is the planet where the Sith have been plotting their revenge for less than one generation. In that time they are capable of manufacturing an armada the likes of which the galaxy has never seen before including star destroyers with planet-destroying capabilities on each one (I love how that weapon becomes increasingly portable as time goes by.)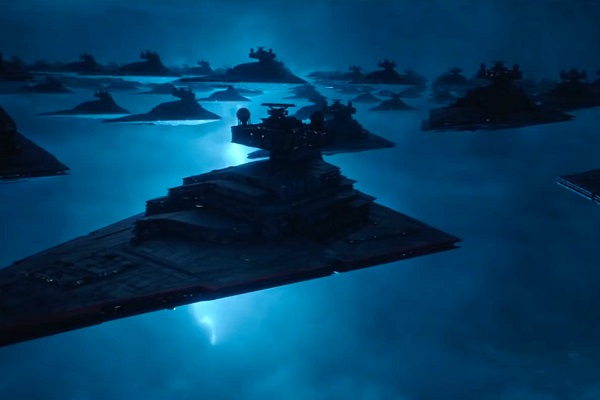 [source](https://cdn.vox-cdn.com/thumbor/N6PICeAt91x1T3WLNFIDv727Ugk=/0x0:1717x717/1200x800/filters:focal(600x156:874x430)/cdn.vox-cdn.com/uploads/chorus_image/image/65953787/Screen_Shot_2019_08_26_at_3.28.51_PM.0.png)
Again, i loved the ominous visuals - those were really top-drawer, but you expect us to believe that they built all of this and no one knew about it? I guess that entire sequence in The Last Jedi where the weapon manufacturers were selling to both sides didn't apply here. The Sith are just extremely resourceful and somehow managed to construct all of these on site, completely undetected... ok, fine. It's stupid but fine!
The force changes again
I would imagine that the force can evolve over time but we need to keep in mind that this trilogy is talking place not terribly long after Return of the Jedi. I was upset when Luke was able to transport his hologram to Crait for a battle with Kylo Ren that was pretty wild until we realized he wasn't actually there and it killed him to use so much force power to make that happen.
However, now Rey and Kylo Ren are able to transport physical items from place-to-place using the force? I don't like how they change the rules regarding the force as time goes by. Oh and now Rey can force heal people too.
I suppose Finn has use of the force now as well. Not a great command of it but now using the force is just part of anyone who wants it I guess. Did I miss something here - why does Finn use the force now? urgh!
Dark Rey? Who TF is this?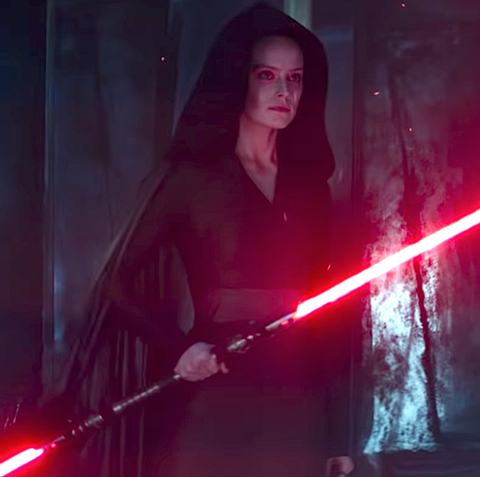 source
I would have preferred if this was an additional character introduced at the last minute who just happens to hang around the destroyed Death Star all the time but no, it was just a hallucination that can physically attack Rey for a short while.
Which brings me to my last (for now) gripe about the latest film.
Too many "teleport" moments of Kylo Ren
Am I the only person who is a bit frustrated about how easily Kylo Ren is capable of being just wherever the hell he feels like it whenever the hell he feels like it? I get that he and Rey are connected in the force but he seems to very selectively use this power. There are times he has no idea where Rey is and the next he can instantly transport to wherever she happens to be at the time even though getting where she was (such as when she painstakingly climbs to the crashed and partially-submerged Death Star.)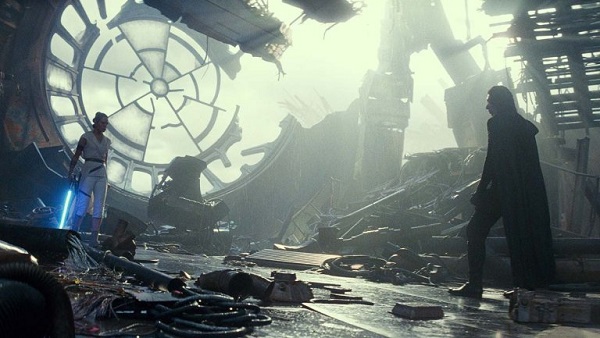 source
Don't get me wrong, it was a fantastic battle and once they "took it outside" the scary huge waves crashing all around them only added to the ambiance. I'm not arguing the merits of the battle itself, just the fact that Kylo Ren just seems to not be terribly restricted by travel time-tables and just magically appears wherever he wants to be. Maybe he figured out how to force-teleport. I dunno.
---
If I took the time to think about it, I could probably come up with many, many more examples of inconsistencies that made me a bit upset about this movie.
This movie was always going to grind my gears but I still enjoyed it. There is really no way that they were going to be able to please me and other Star Wars lifetime fans with this wrapping up of the entire thing (for now, you know Disney isn't gonna just let this $4 billion investment go away.)
I think it is worth seeing and was better than I expected. It just seems like a pretty terrible script to be honest and they did the best they could with it.
Overall the movie is entertaining but that doesn't mean that I have to like every aspect of it.