I've lived in South East Asia, mostly in Thailand, for a long time now and I like to believe that I am pretty well-versed in avoiding scams. However, my very first experience in Da Nang was one of getting ripped off and I was even on my guard about it. I'm not even that mad and kind of admire the intricate nature of this particular scam. PS - it wasn't for very much money.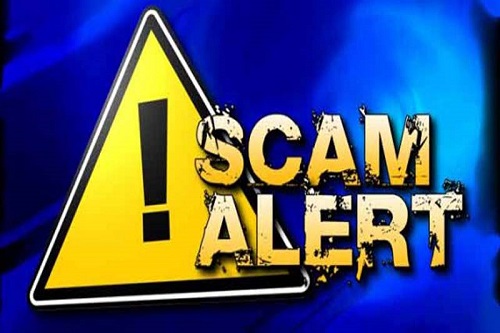 source
Getting overcharged in a taxi at an international airport is nothing new and no, it is not specific to South East Asia, this is a global phenomenon so don't think i am singling out any particular nationality other than my own. I am ultimately responsible for being duped by this guy.
With apps like Uber and over here it is called Grab, it is increasingly difficult for taxi scammers to get away with it. However, when i exited the international terminal I saw that no Grab drivers would accept my ride even though it was being displayed as a fare of 110,000 VND to my destination.
A taxi guy saw me and I was polite but said "No thanks, I'll get a Grab" to which he responded that he would give me the Grab price, no problem. I showed him my phone and now that i think about it, he didn't even look at it and that was the problem. I should have gotten a verbal confirmation from him before I sat down in the cab.
We got in the cab and he drove and everything was normal until we got to my hotel and he pulled up HIS Grab app to show me what the cost was, and it was 5 times the price of what mine was saying. His app was legit too.
Apparently, there is this one section of the airport that getting a Grab is tremendously more expensive and is designed in a way that it appears to be specifically to rip off travelers. Even when i pulled the area up that he was referencing on my own phone, the price still 5x the price.
I refused to pay that much but i really wanted my first day in Vietnam to not involve me testing out my recently acquired hand-to-hand combat skills so we kept it professional and calm and eventually I ended up paying him 200,000 VND, which is still a lot for this ride but far less than the 500k he was asking for (and the Grab app confirms, in fact, is the price.)
Here's how you can avoid this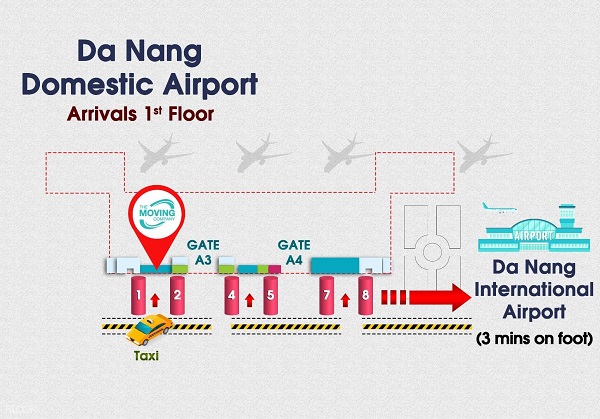 [source](https://res.klook.com/images/fl_lossy.progressive,q_65/c_fill,w_1546,h_1080,f_auto/w_80,x_15,y_15,g_south_west,l_klook_water/activities/yso87cpmhz51f7ysil7w/%08LuggageServiceBetweenDaNangInternationalAirport(DAD)andDaNangCity.jpg)
Since the Grab app is apparently "in on it" as far as this one zone of scam is concerned you simply need to walk a little bit down to the domestic terminal and yes, it is merely 3 minutes just like the above map suggests. The arrivals and departures section of that part of the airport has LOADS of Grab drivers in wait and they will honor the 100 to 110 thousand price.
This is surprising to me that the app makers are apparently in cahoots with the scammers but only at the international terminal. Perhaps it was part of a concession to prevent some sort of backlash from the drivers.
I'll just chalk it up to life experience because they will never get that from me again. Live and learn I suppose and at least in this situation the rip off only ended up being for $10 or so. I just find it unfortunate that these fellas would tarnish their name in order to make a little bit of money but then again, there are gonna be more suckers that walk out that door completely unfamiliar with the currency many times a day.
I'm not complaining, i just think it is funny that it would happen to me when after all these years of living here I feel as though I am more tuned-in to these sorts of things than the average tourist.... apparently not.