Just over a month ago I had my surgery and, to say the least, many tasks around the homestead have taken a backseat to my recovery. But now that I have been told to not wear the sling on my left arm, I have more mobility and have been slowly getting back on track with some minor chores, household duties and enjoying the freedom of having more use of my left arm, hand and some of my fingers. While the dexterity of my fingers is not what it was one month, one year or even two years ago,I ave been adapting new ways of accomplishing normal every day life.
One of the small tasks I set to work on late last week was making a fresh batch of ginger bug; as my other one went wayside because I couldn't keep feeding it (using a knife to cut anything has been a challenge for the last month) with cut up pieces of fresh organic ginger.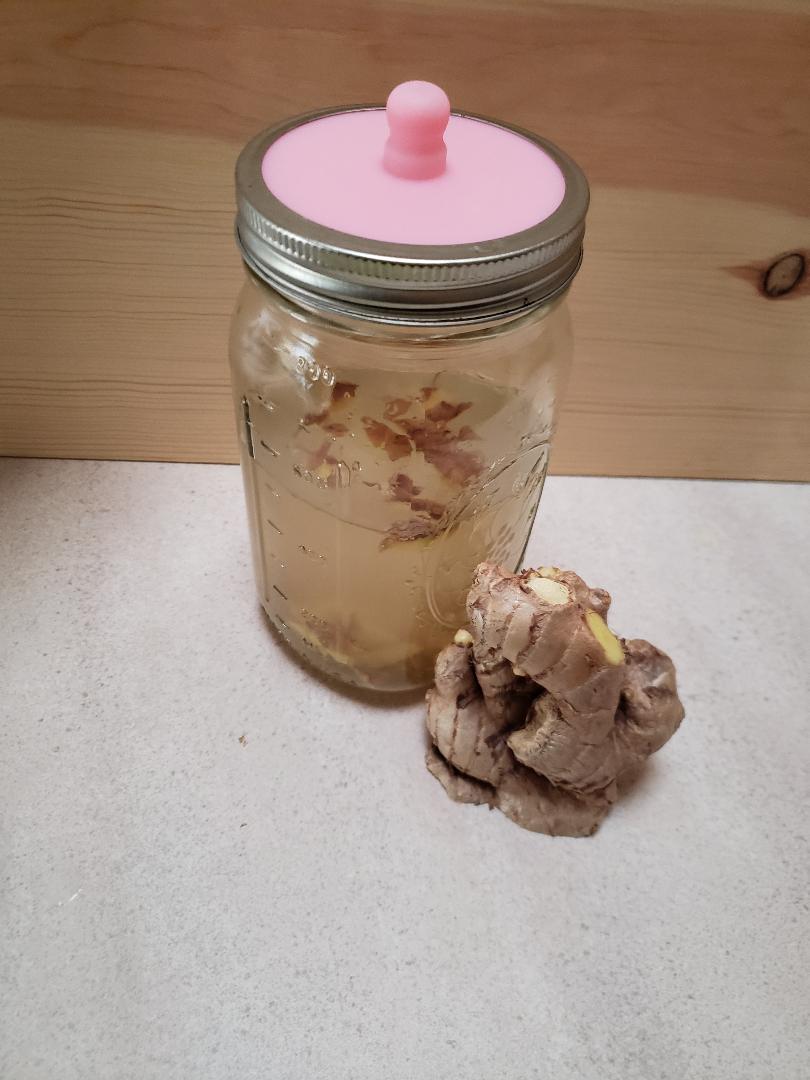 Ginger Bug
One-inch chopped fresh and organic ginger with the skin on
One tablespoon pure cane sugar
2 cups spring water (NOT tap water)
Add all ingredients to a quart jar and cover (I chose to use these fermentation grommets instead of cheesecloth).
Shake or stir good twice a day and add 1-inch more of ginger and 1 teaspoon of pure cane sugar every day for three days.
Once it becomes fizzy after the third day you can start using the ginger bug.y preferred use is for lacto-fermented sodas (as I kicked the soda/pop addiction last year). Use one cup of ginger bug per gallon of lacto-soda.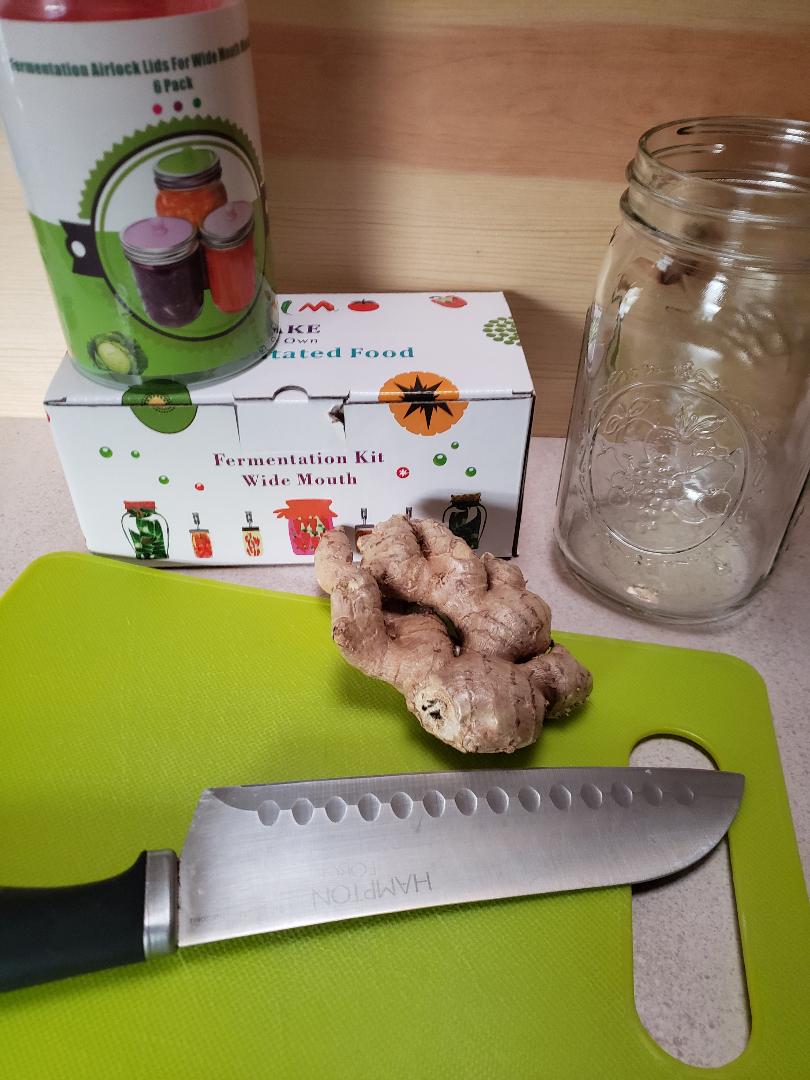 _Find Me On BitChute_