Tis the season for getting my indoor herb garden up and running.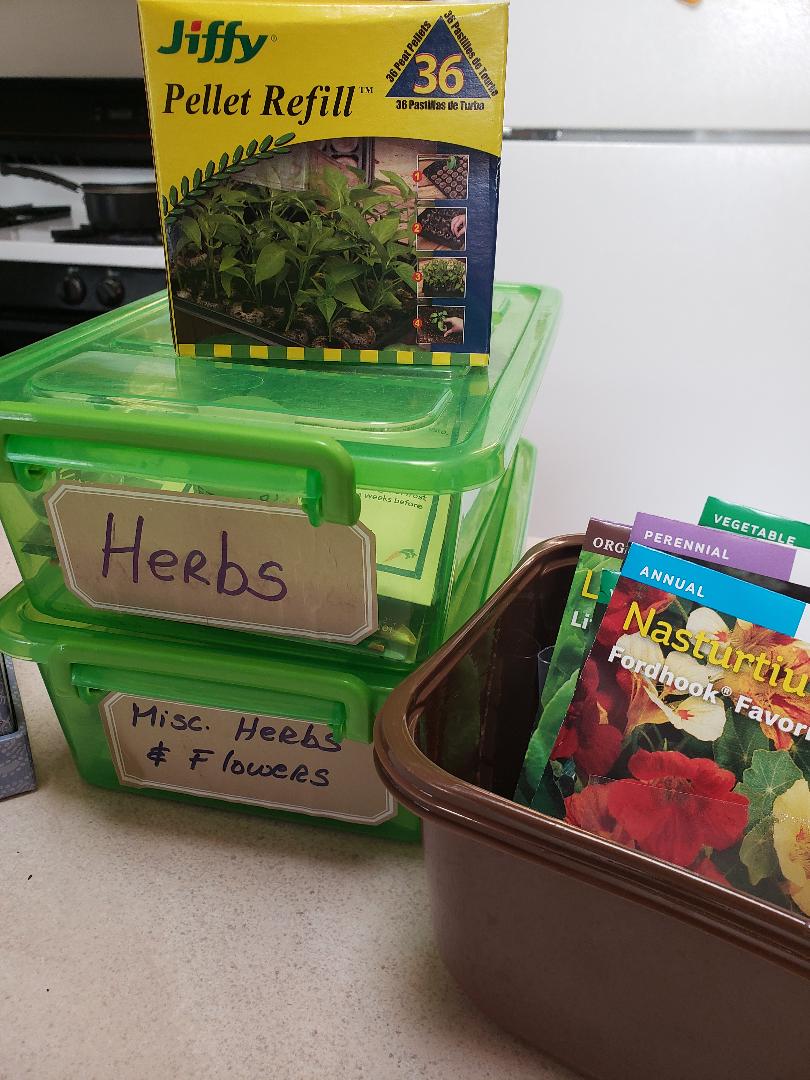 Every year I have an indoor winter garden; and there are multiple reasons as to why.
I am addicted to gardening
I LOVE fresh herbs year-round- there's just nothing like them!
With my homestead and grow room, tents and lights, I am able to continue my grow season of herbs every month even if we have sub-zero temps and snow outside
In past years, as the greenhouse is put away and the freezing temperatures invade my area, I am hard at work indoors sowing herb seeds.
Call me crazy, but I love being able to add fresh herbs to my meals. Sure I could buy some at the local grocers, but it's just not the same. None of the fresh herbs in the produce department are locally grown (at least not that I know of) so they are not fresh by my standards. So when I am able to sprinkle some fresh chopped basil on my lasagna or add a few pinches of dill into my homemade smoked salmon dip, I feel so content. The taste is amazing! And the feeling of satisfaction is overwhelmingly present.

Some of the herbs I have sowed so far include:
Dill
Parsley
Marjoram
Catnip
Peppermint
Thyme
I still will be sowing rosemary, basil and chives.
In the past I have even gone as far as to grow tomatoes in my grow tents, but I have decided not to this year. The pot and container I use for growing tomatoes indoors is quite large and I would rather use the space for more herbs if I can.
There are a few flowers I am considering to sow this year as well. I currently have a chamomile plant in my homestead kitchen that I brought in from the greenhouse back in September. It was doing so well at the time and I didn't want to transplant it into the ground when I knew I could enjoy it indoors. It sits on a metal shelf with my cacti and succulents in a south-facing window thriving on the sunshine coming in from the window.
The flower I am considering to start are violets (for a future homesteading concoction); and perhaps even a few other types. I haven't had a chance to research which ones I would want yet.

_Find Me On BitChute_