Earlier this week I was able to stock up on some chunk and shredded cheeses from my semi-local big chain grocery store; and with our first official snowfall yesterday, it reminded me that the treacherous snow-covered and icy roadways are coming soon. And taking after the bears of the world, I will be going into winter hibernation any day now.
So when I was strolling through the grocery store, checking my online coupons and the store's sales, I saw that they were having a HUGE sale on their 16-ounce packages of cheese (shredded and the chunk) for $1.88/each, I knew I had to stock up. When not on sale, these same cheese packages can vary in price from 2/$5 or even upwards of $3.19/each. So this was a must buy now item.
But we'll never use up as much as I bought before the best used by or expiration date.
So what to do?
Dehydrate What We Won't Eat In Time Or Freeze!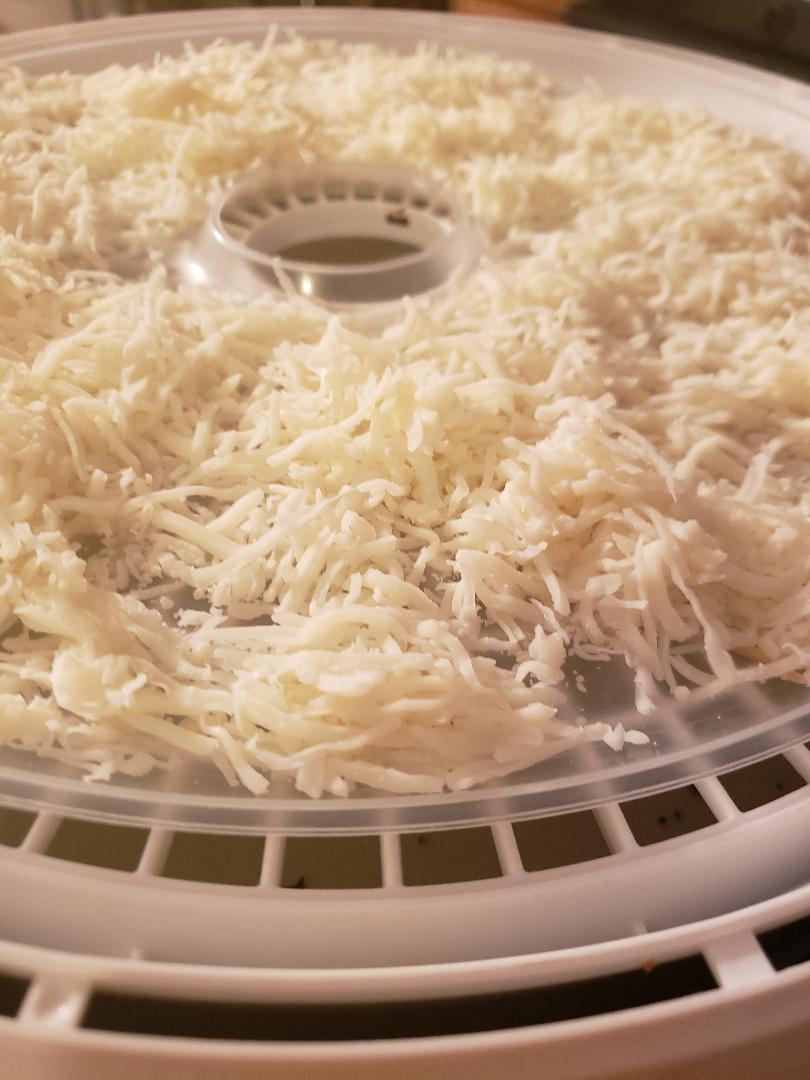 -

Shredded Mozzarella on the dehydrator first!
Right now I have two of my three dehydrators on the kitchen island revved up and working. One has four trays of mozzarella cheese and the other has four trays of extra sharp cheddar.
I will be doing the others tomorrow; as doing this will take anywhere from six to ten hours. Tomorrow I will work on the provolone, Parmesan and pepper-jack.
Once dried out, I will be powdering up most of it. I can add the provolone and mozzarella powders to my marinara sauces, as a topping for spaghetti or baked ziti; as a break from Parmesan cheese.
All the flavors can be used (in powder form) as a nice popcorn sprinkle for flavor too.

Homestead Hibernation
This is what my mom calls it when I won't leave the house for days (sometimes weeks) on end.
Being in homestead hibernation means I will not be leaving the homestead unless an emergency arises and/or I have no choice but to venture into the real world. I prefer the confines of the warmth of my home and despise the real world filled with frigid temperatures or the potential of reality of an auto collision due to inclement weather and winter roads.