Homemade Scalloped Mix
The other day I was browsing through some YouTube channels and came across one that I hadn't watched in a long time and settled in to see what was new. One of the first videos I pulled up was one where the lady was making a scalloped mix recipe for making scalloped potatoes. I was intrigued!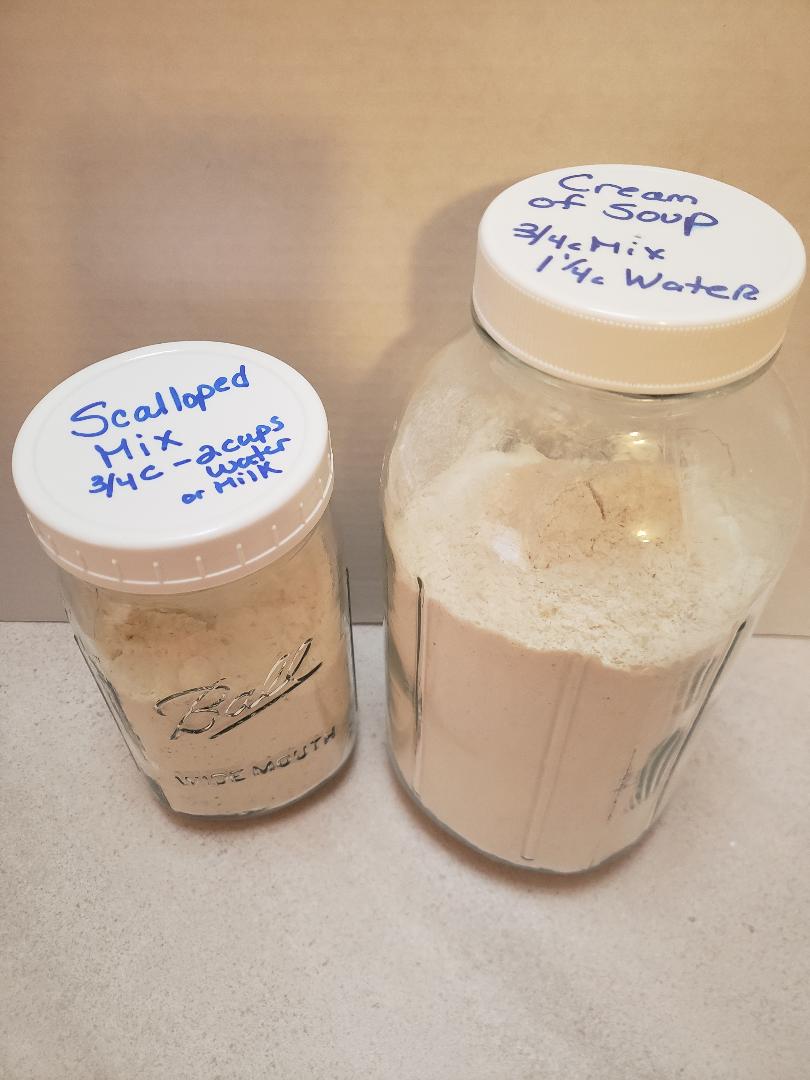 We LOVE scalloped potatoes but I detest having to buy the prepackaged mixes with dehydrated potatoes; don't you?
While I don't have dehydrated potatoes on hand, I do have some Yukon Gold potatoes from the garden this season that I need to start using up; as we have slowly weaned ourselves off of potatoes (and carbs) here. But wouldn't a nice homemade dish of scalloped potatoes be a welcomed side dish when I broil some rib-eye steaks!

Scalloped Mix Recipe
2-cups powdered milk (I used 1-cup each of powdered milk and 1-cup buttermilk powder
1-teaspoon thyme
2-teaspoons garlic powder
2-teaspoons onion powder
4-tablespoons of flour or corn starch (I used corn starch)
2- tablespoons parsley
2-teaspoons ground mustard
1-teaspoon salt
1-teaspoon back pepper
Mix ingredients together and store in an airtight jar or container.
To use: Mix 3/4-cup of the scalloped mix with 2-cups of water or milk. Pour over prepared potatoes (about five large potatoes sliced or diced) and bake 375-degrees for 20-30 minutes; or until scalloped mixture has creamed over.
Lightly grease or spray pan.

The ingredients for the scalloped mix.
Super easy recipe and some of the ingredients even came directly form my gardens.
Parsley- Onion and garlic powders- Thyme
And you guessed it if you were thinking.... how soon until you use this new mix? - it will be tonight, as I have some rib-eye steaks thawed out and was actually planning on making a one-dish meal with roasted potatoes and the steaks for dinner tonight. Now I'll just change up the potatoes to be scalloped instead of roasted.
Homemade Cream Of Everything Recipe