I've always been a person who would, and could, eat yogurt every day of my life. Not to age myself, but when I was a kid the only option we had was plain yogurt or fruit on the bottom yogurt. We didn't have Greek or the ones with little tidbits of nuts or granola to entice us to eat it. We had strawberry, blueberry and on a good day raspberry on the bottom. We had to, by using our spoon, scoop ALL the way down into the cup and mix the berries into the yogurt on top.
Ahhh, those were the days!
But now my local grocery store has an entire aisle dedicated to yogurt! ONE whole aisle! Trying to find simple vanilla yogurt to make my own customized flavors at home with frozen or fresh fruit, oatmeal (for breakfast cups), chia seeds or some chopped peanuts, and even the plain yogurt for making homemade salad dressing is becoming increasingly harder. I have to move aside the Greek, non-dairy, flip and so many more to find just the basic yogurt container now.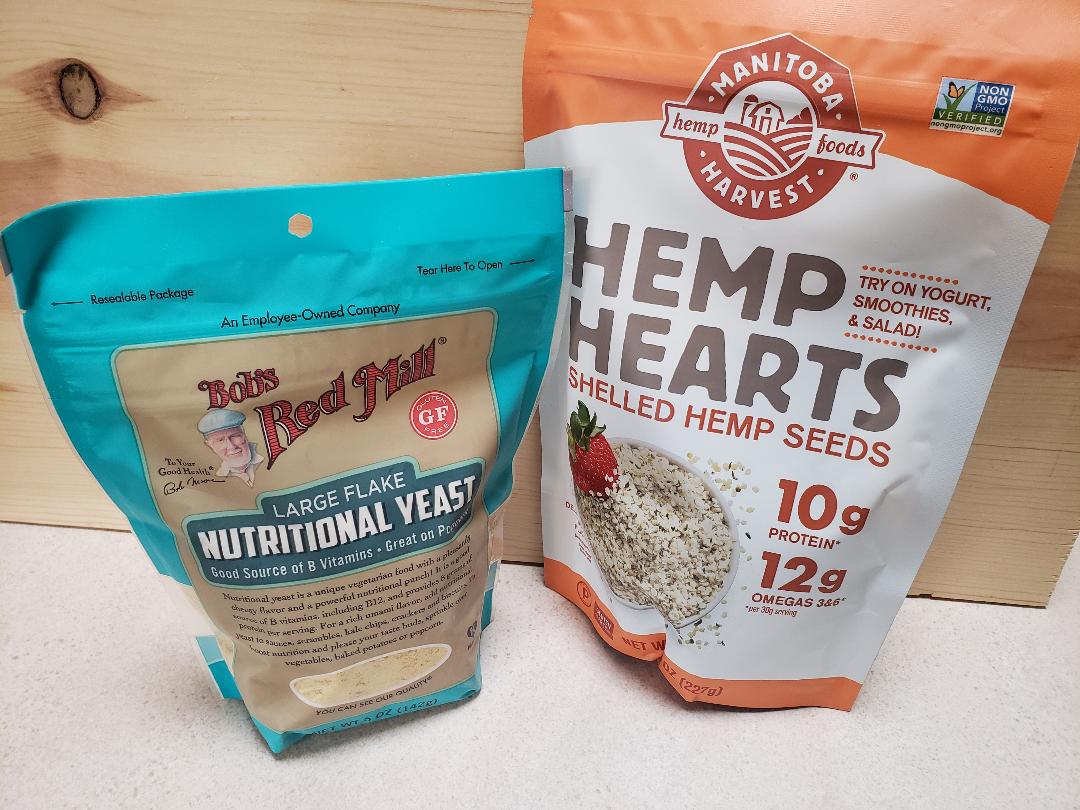 For quite some time I have been wanting to change up the yogurt eating experience by adding hemp seeds to my concoctions.
Well this week I finally broke down my grocery budget and was able to get a decent size bag of these hemp seeds.
I also was able to purchase a bag of nutritional yeast (more on that later in the post).

My homemade yogurt in the machine finishing up (left) and my breakfast cups complete (right) with some chocolate flavored protein powder, oats and the hemp seeds.
The addition of the hemp seeds to this morning ritual will add important nutrients to my diet; or in some cases keep certain bad things out.
Unsaturated fats
Protein
Fiber
I've also read that hemp seeds can help ease the problems with neuropathic pain; which I have been suffering from for just over a year now. So I am crossing my fingers that this will help a little too.

Nutritional Yeast
While we are not a practicing household of being vegans or vegetarians, nutritional yeast provides protein, vitamins, minerals and antioxidants to our diet. We've been cutting back on carbohydrates still here and ever since Mr Golden D's heart attack and heart surgery back in April, we've been researching different changes in our nutritional needs and diet. I read recently how nutritional yeast can help lower (bad) cholesterol and triglycerides.
Nutritional yeast is the same used to bake bread and brew beer.
When we do splurge and have some homemade popcorn, we can sprinkle some nutritional yeast (instead of salt and butter) on top. We can add on top of roasted vegetables. We can add to soups and stews for added flavor. And we can also add a nice savory taste to any meal; even our eggs!