I came across a recipe recently when I was trying to help ease some nausea I was suffering from and we didn't have any Vernor's (a Michigan staple Ginger Ale drink that works well for stomach upset and nausea) and I saw this recipe for ginger syrup from the preparedness Mama website
Ginger is very good for you, packing a punch of anti-inflammatory benefits and is known to alleviate indigestion, general nausea, upset tummy, morning sickness, motion sickness, and stomach flu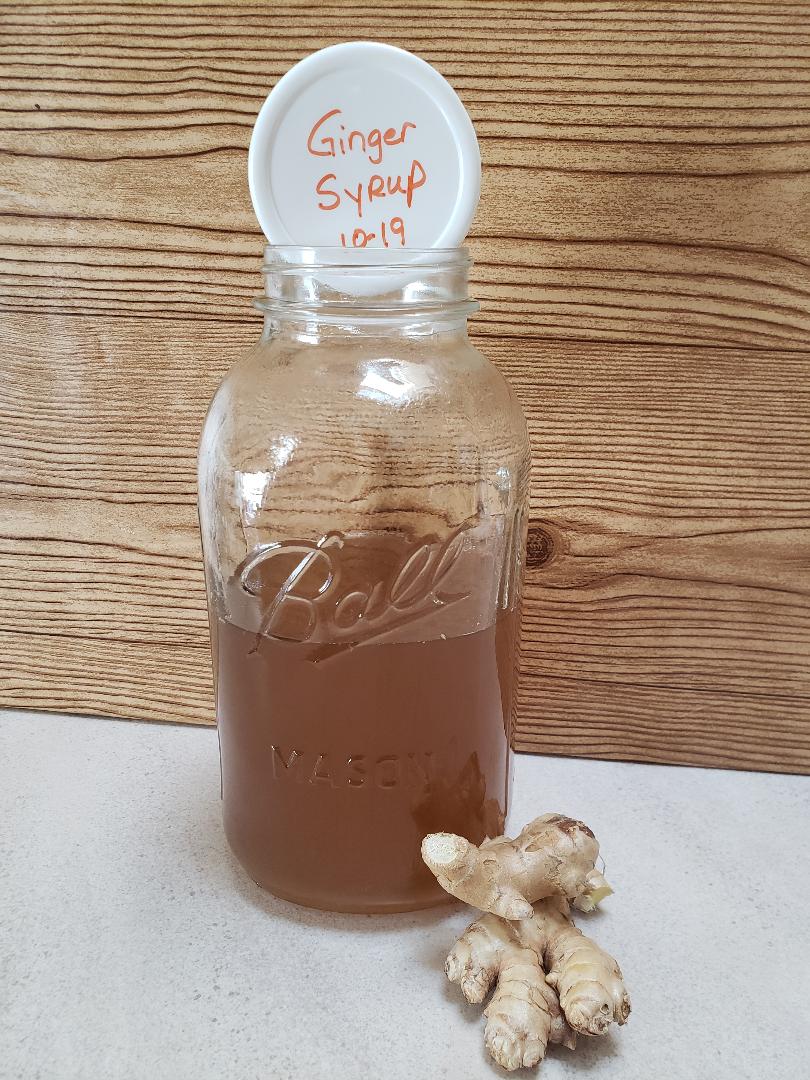 This ginger syrup recipe can be stored in the refrigerator for about 10-14 days and I know I will go through it quickly; as I suffer from bouts of nausea on a daily basis. And I am so tired of chewing on the chalk tablets known as Tums.

This is the ratios I used for this recipe were the ones suggested in the website.
Ginger Syrup Recipe
4 cups of water
2 cups of sugar
1 large ginger root
10 whole cloves
Wash and slice the ginger; I chose to not clean/scrape off the skin from the ginger when making this.
Combine all ingredients into a sauce pan and bring to a boil, then turn heat down and let simmer partially covered to allow steam to escape for about 45 minutes. When done simmering, strain out the ginger pieces and whole cloves.
Let cool down and store jar of ginger syrup in refrigerator.
How to measure out and determine which consistency of syrup you want.
Heavy syrup = 1 cup sugar to 1 cup water
Medium syrup = 3/4 cup sugar to 1 cup water
Light syrup = 1/2 cup sugar to 1 cup water
Extra light syrup = 1/4 cup sugar to 1 cup water

While the Preparedness Mama website offers many uses for the syrup, my main purpose and use will be to add some to spring water and have a gingery-like flavored water to stave off the queasiness I suffer from.
So far I have used the syrup (mixing one tablespoon with 12-ounces of water) and it has been helping alleviate my nausea; and I would much rather drink this than soda pop or eat more antacids. Plus the sweet tang has been a refreshing change up from the regular lemon water I've been drinking.