I've been seeking to get some food grade storage buckets on the homestead for a couple of years; but the price has been a HUGE deterrent (see second image down).
No way would I ever consider paying that much money (over $30-USD) for one bucket!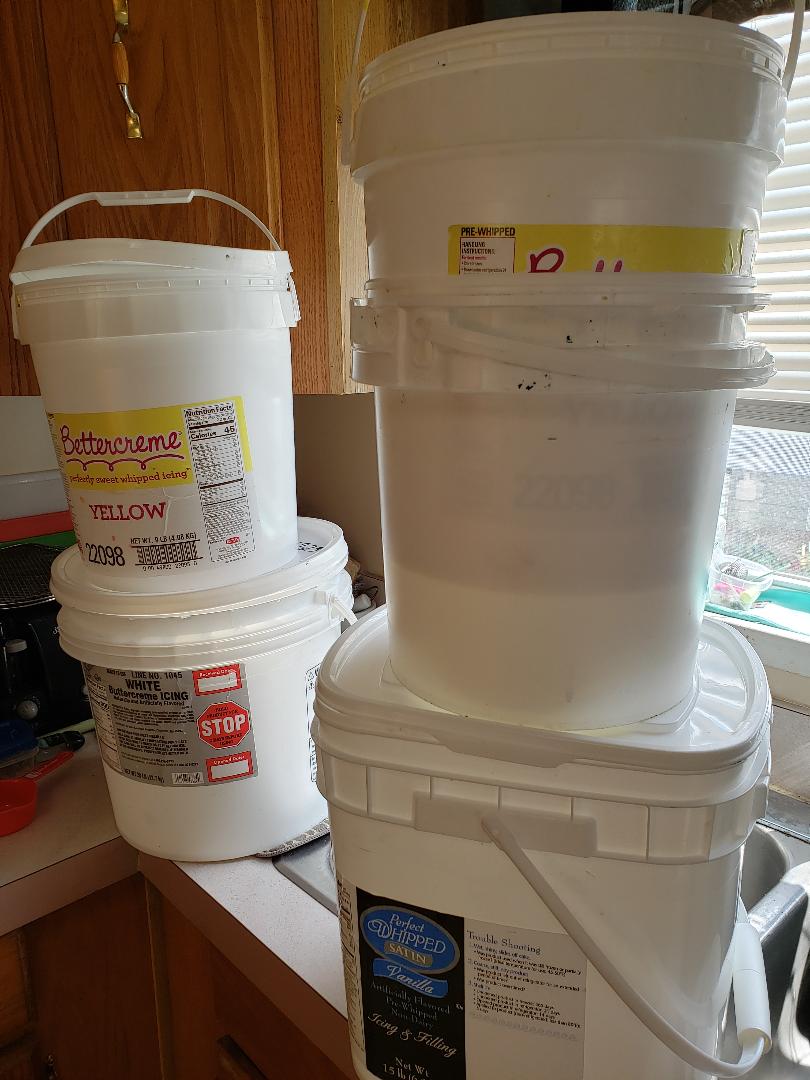 Well last week while waiting for some prescriptions for Mr Golden D to be filled, wandered around the market place store and soon found myself in the bakery department. I saw some white buckets behind the counter as my eyes roamed across all the delectable baked goods.
There was a bakery lady restocking the bread so I asked her... "what do you do with those big white frosting buckets?"
THEY THROW THEM AWAY every day when they're empty!
That's blasphemy!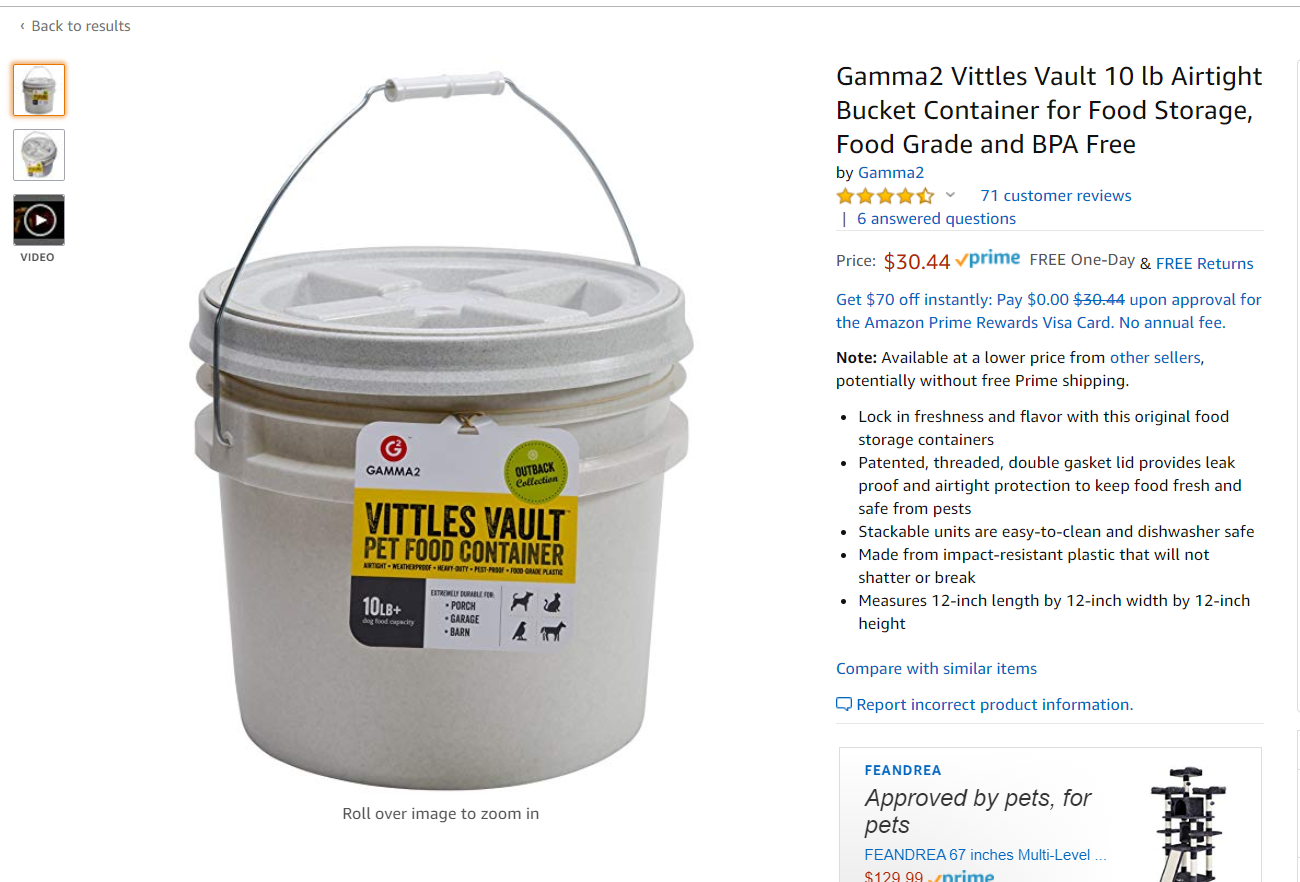 Normally a shy person, I spoke up...
"Can you save them for me? I'm in this store once a week and can pick up the next time I'm in here."
NOPE... they, according to store policy, cannot save them or stockpile. They are instructed to toss them in the dumpster.
Well the other day on his way home, Mr Golden D stopped to pick up a few things for me and I asked him to check the bakery department again.
Low and behold... they had five empty containers ready for the dumpster! They give them away for FREE!
Now I can store my large bags of sugar, flour and even the dogs' kibble in these. I'll be getting some more when I can.