I'm a terrible _dog_ mom. I can openly admit that in public. It's shameful really when you think about it. All my two Labradors want is to show me unconditional love and in return _is it too much to ask for their favorite bedtime treat?_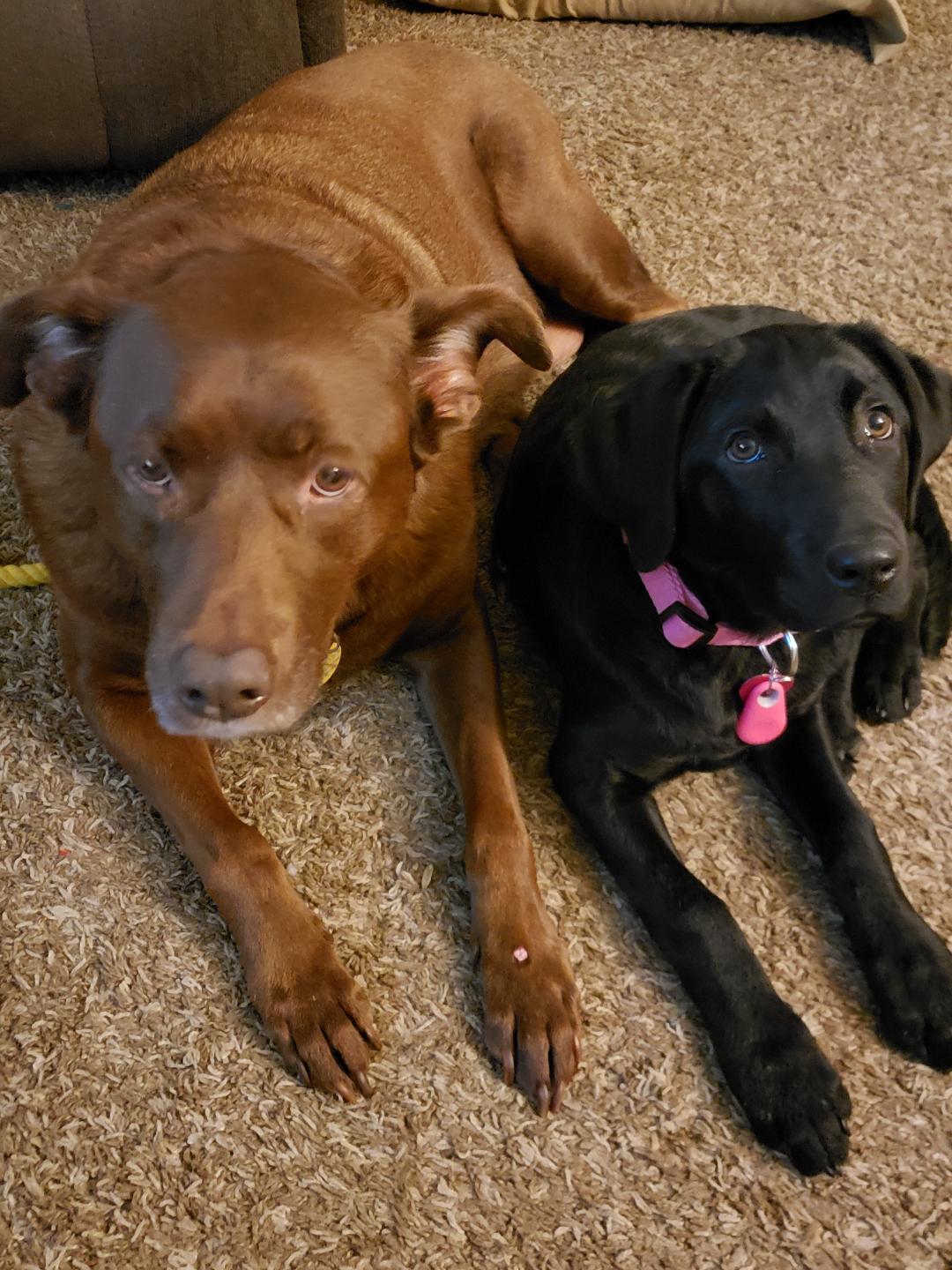 Apparently... it is.
Lady (chocolate lab) and Lexi (black lab puppy) only ask for their special _night-night_ treat... and the looks on their faces are proof that I ran out (order online only as they are not available locally at any pet store or vet's office) of these chewy goodies Sunday night.

In my own defense, I did think I had another bag of the treats in the cupboard, but alas, I did not.
Yeah, I know... lame excuse.
So when I realized the inventory issue early Monday, I immediately jumped on the laptop to see if Amazon's One Day delivery service as a Prime Member could come to my rescue.
AND THEY COULD!
I placed the order...
Fingers crossed
Order was placed in the morning but as of just after two in the afternoon... it wasn't even out for delivery yet!
Oh man!
I kept a vigilant eye on the order and tracking updates all throughout the day... and finally around 5P.M. it said the package was out for delivery.
I was able to breathe a sigh of relief.
Now if I could only guarantee that the delivery would be here before our 8P.M. bedtime. The pacing began.
Who would have thought such a thing could cause our household to become a anxiety filled home?

My hopes of having the goodies delivered before 8 o'clock started to diminish as the clock ticked away closer and closer to the hour of doom.... errr, bedtime.
Then... AND then...
Just before we gave up... we heard a shuffle noise outside and the sound of a diesel engine near the house! (Notice the time stamp below)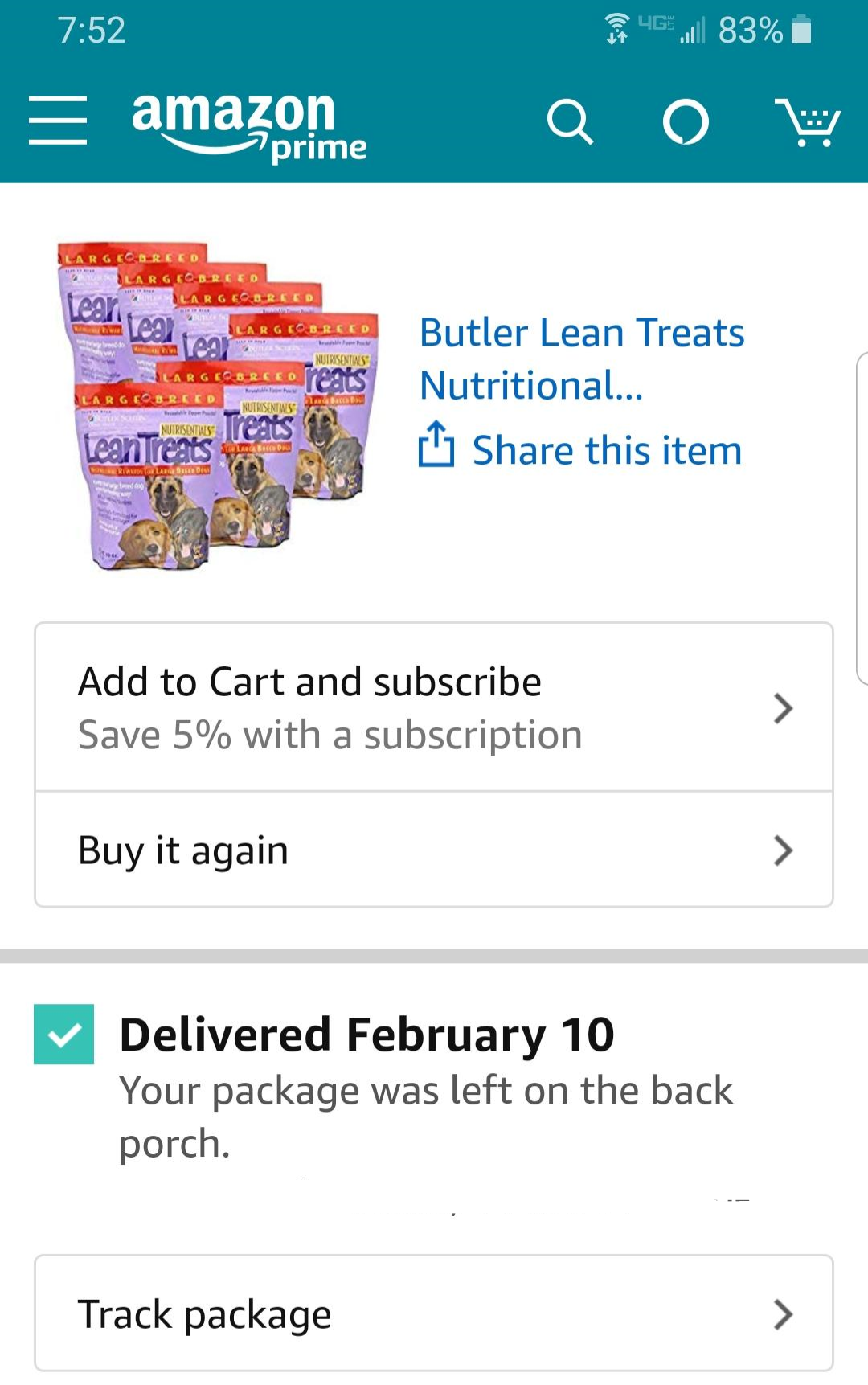 Twelve hour delivery service!
I am impressed! I was overjoyed! The dogs were dancing when Mr Golden D announced MAIL CALL!. Both dogs know this as being a special treat for them was waiting outside the door. (Yeah, we spoil these two unbelievably!)
In all the years I have been an Amazon Prime Member this was the first time I ever utilized their (free) one-day guarantee delivery and I am impressed. I will definitely be watching to use this service again... if ever an emergency of this magnitude happens again. Although I think I've learned my lesson!

_Find Me On BitChute_